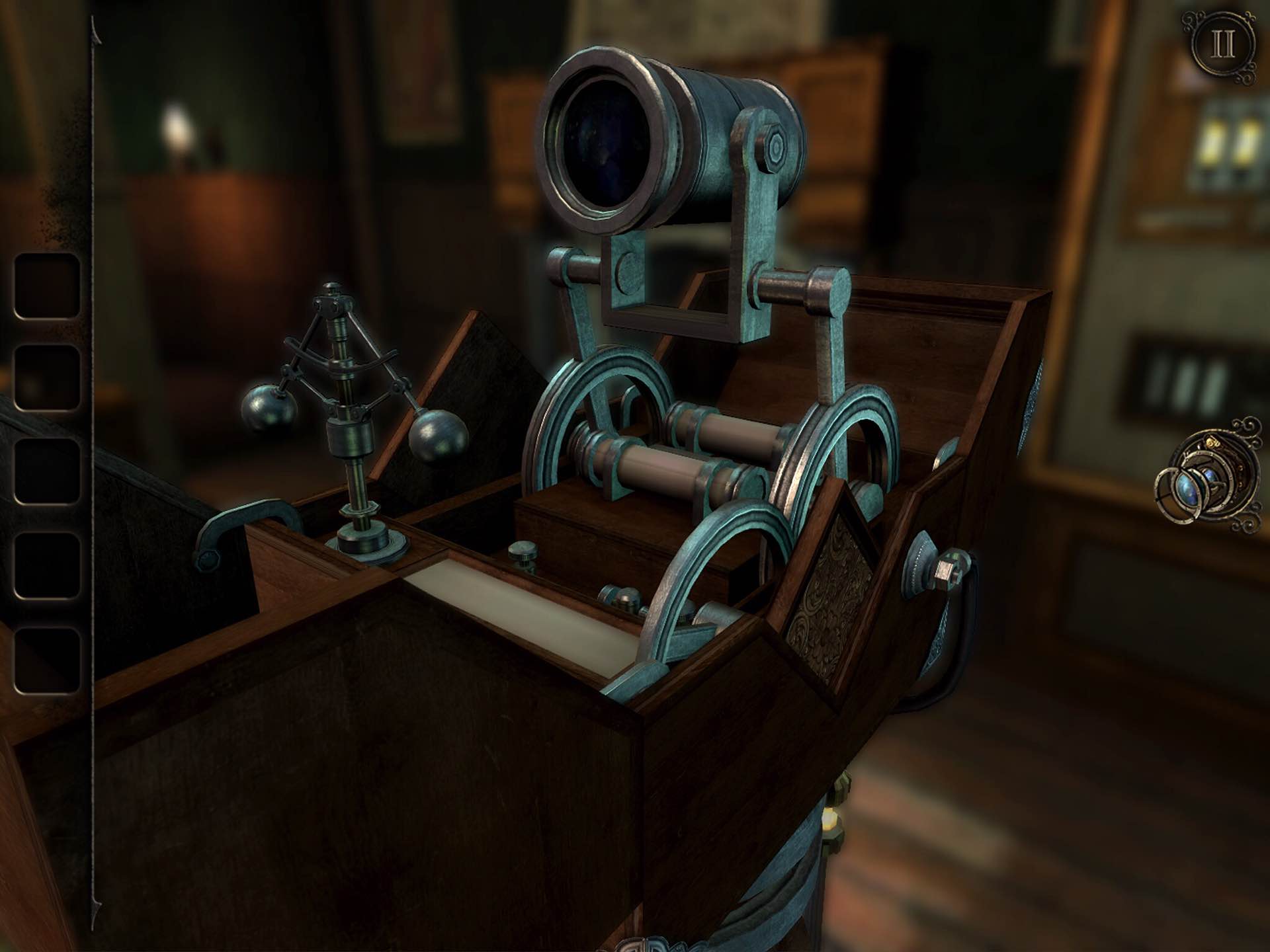 'The Room Three' for iOS
The Room 3 for iOS picks up where the series' previous games — The Room and The Room Two — left off. That is, there are more puzzles than ever to solve, with new ways to solve them, and a lot more story to unfold along the way. Watch the trailer here:
For anyone unfamiliar: Over at our sister site The Sweet Setup, in our list of great iOS games, this is how we described The Room series:
The Room is a "physical puzzler, wrapped in a mystery game, inside a 3D tactile world" that is both entertaining and enchanting. With thoughtful design and interaction that is reminiscent of playing Myst, The Room has a splendid aura about it, combining that old-world nostalgia of wood and gears and clockwork with juxtaposed futuristic feel of trinkets and tricks that unlock clues to a mystery. The Room was featured in Apple's best games of 2012 awards list, and The Room Two was in Apple's 2013 list.
What I've found while playing The Room 3 is that, while its enlarged world and enhanced gameplay can sometimes present minor annoyances control-wise, the game is so intriguing and rewarding to progress through that I don't mind them at all.
I won't spoil any of the story here. Just go pick up the game for $5 on the iOS App Store.