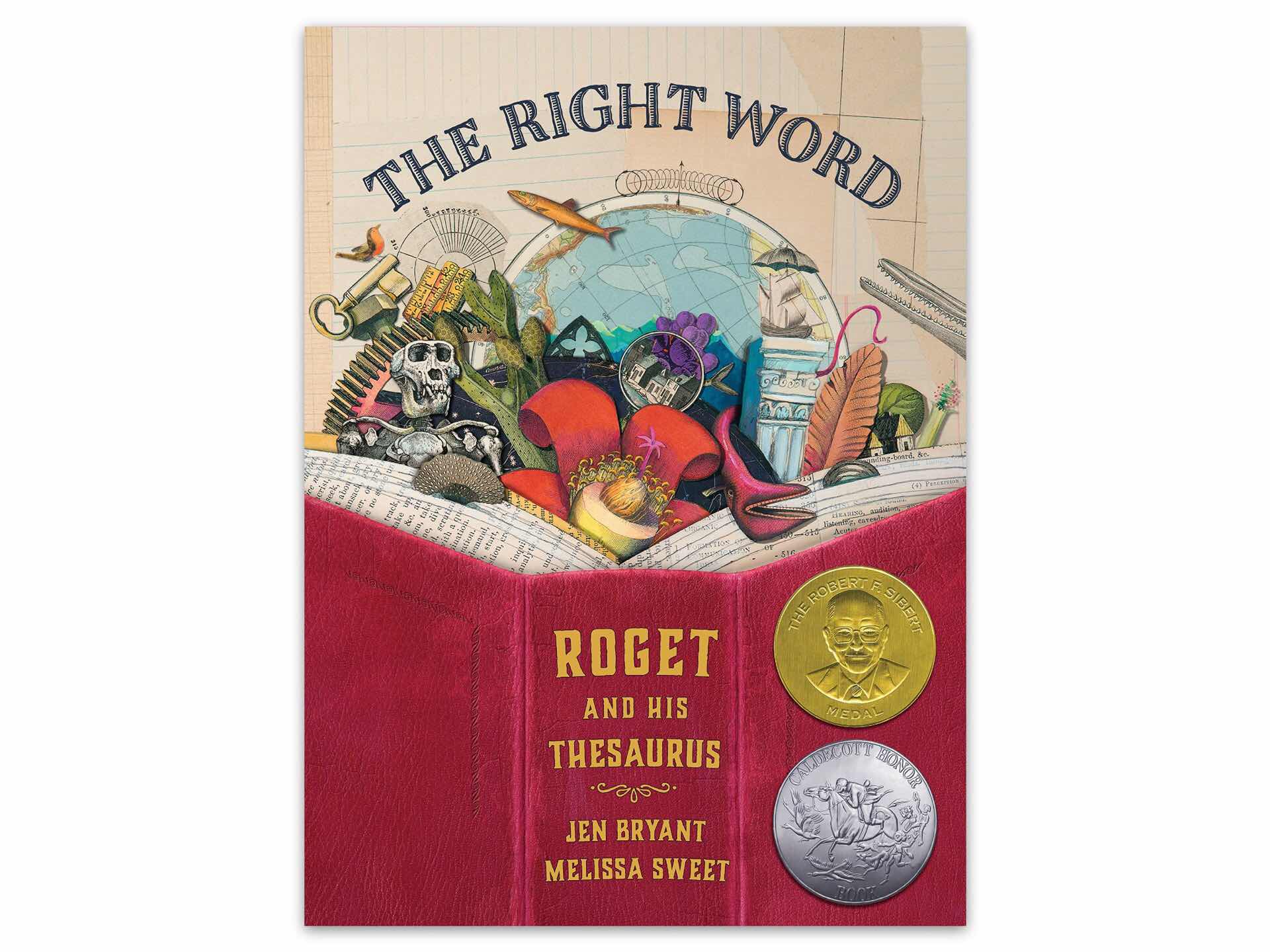 'The Right Word: Roget and His Thesaurus' by Jen Bryant and Melissa Sweet
These days it's so [easy/simple/effortless/painless] to go online and [find/locate/spot/track down] synonyms for words that people have forgotten the [magic/charm/appeal/lure] of owning a thesaurus. These [wonderful/brilliant/tremendous] little treasuries of words have been [widely/extensively/universally] — (okay, I'll stop) — relied upon by writers ever since Peter Mark Roget first published the Roget's Thesaurus in 1852.
Jen Bryant's The Right Word: Roget and His Thesaurus is a biographical picture-book for young readers (say, 7 and up) about Roget and his lifelong love of word lists:
For shy young Peter Mark Roget, books were the best companions — and it wasn't long before Peter began writing his own book. But he didn't write stories; he wrote lists. Peter took his love for words and turned it to organizing ideas and finding exactly the right word to express just what he thought. His lists grew and grew, eventually turning into one of the most important reference books of all time.

Readers of all ages will marvel at Roget's life, depicted through lyrical text and brilliantly detailed illustrations. This elegant book celebrates the joy of learning and the power of words.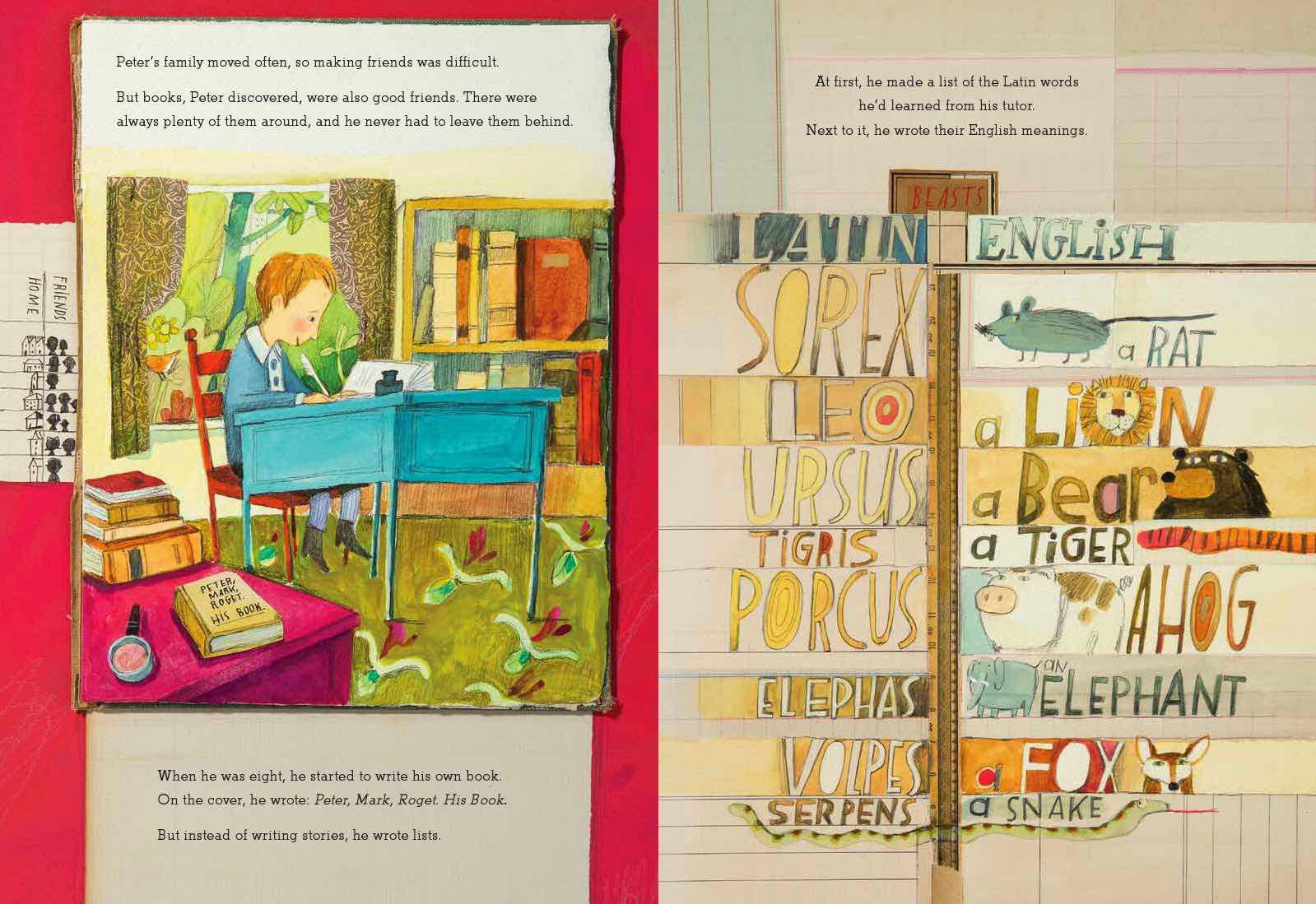 The book begins with Roget's childhood in Switzerland, follows him through his teenage years in London, then his medical schooling in Scotland, his marriage, and finally the publication of his famed thesaurus — all told alongside a collage of artwork by illustrator Melissa Sweet.
Every page is packed with scrapbook-style detail to peruse, including watercolor illustrations, timelines, quotes, and fonts.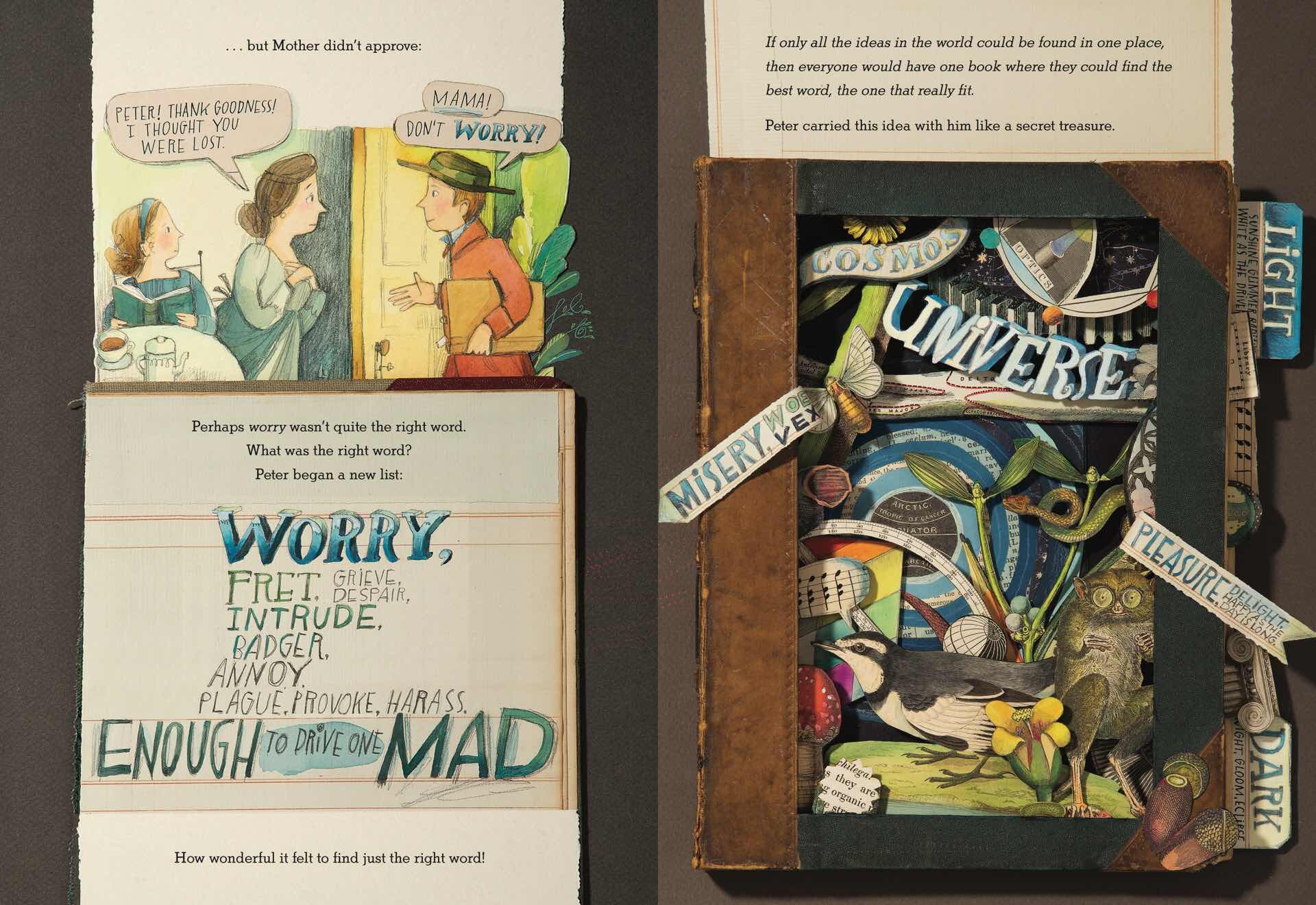 This is a superb way to introduce any bright young mind to the simple charm of the thesaurus and where it came from. Get the hardcover for $17 on Amazon.