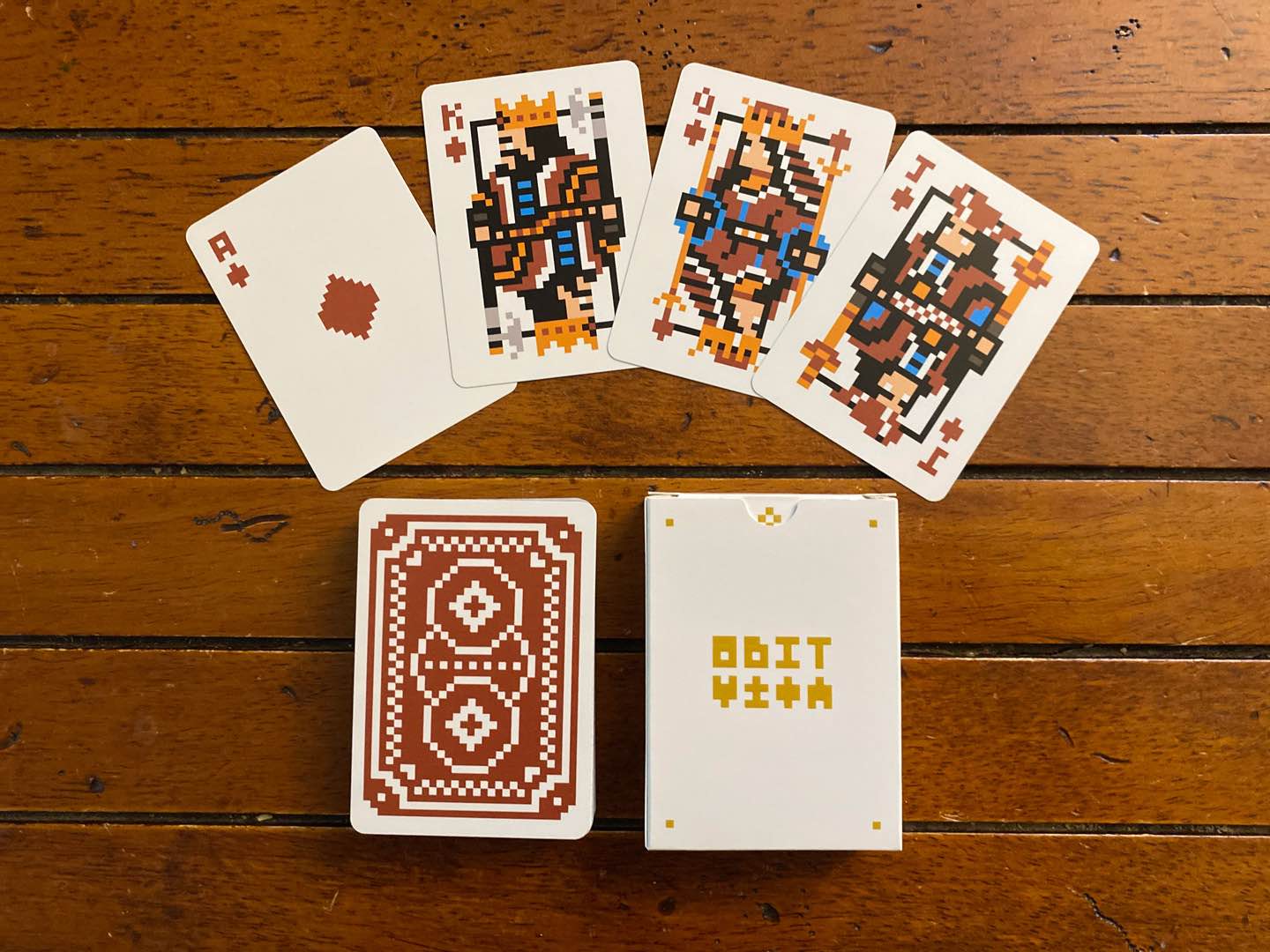 The Red-Backed 8Bit Deck [Kickstarter]
If you'll recall, the original 8Bit Deck is a pixel art playing card deck — carefully crafted by character designer and pixel artist Michael B. Myers Jr., aka "Drawsgood" — with a palette inspired by the PICO-8 fantasy gaming console.
After the successful first run, Myers has taken to Kickstarter again to fund the production of a fresh new version of the deck featuring red backs (instead of blue) and a gold foil-embossed tuck box (instead of silver). Aside from those changes, the deck is much the same, so this is simply a cool way to own these cards in a different style, in case you haven't bought the first set or you enjoy collecting these types of things.
As I write this on July 14th, 2020, the Kickstarter is over halfway to its funding goal and has 23 days to go. Back the project at the $15 level or higher to get a red-backed 8Bit Deck of your own later this year, as long as we can all get it over the finish line.