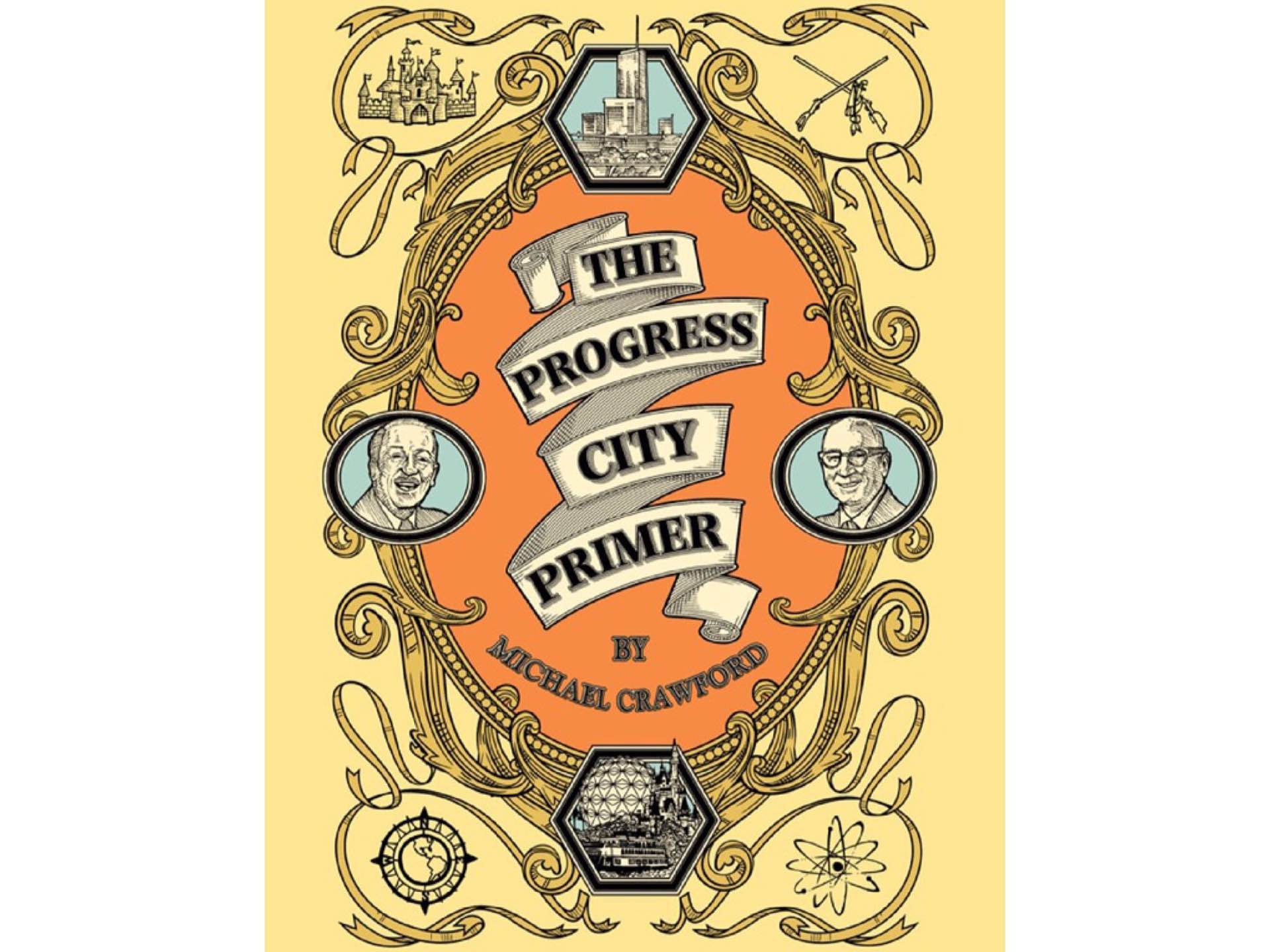 'The Progress City Primer' by Michael Crawford
As Disney parks nerds1, my wife and I are always on the lookout for interesting stories about those parks and about Walt Disney himself. Michael Crawford — writer of the blog Progress City U.S.A. — has assembled such a collection of Disney lore called The Progress City Primer: Stories, Secrets, and Silliness from the Many Worlds of Walt Disney.
Since 2007, Crawford has written about all things Disney-related and has even contributed material to the Walt Disney Family Museum, along with The Walt Disney Company itself. He has scoured the archives of his blog and compiled the best articles and essays into this book. Each essay has been updated, expanded, or completely rewritten, and a number of entirely new articles have been included as well.
There's no real overall rhyme or reason for the stories included; Crawford has simply selected his "favorite bits and bobs from here and there" to discuss. Here's an amusing excerpt from chapter 3, Walt's Elephants:
Walt was such a fan of [Herbert] Ryman's abilities that he hired the artist to paint a portrait of his daughter Sharon. Herb had traveled to Walt's new home in Holmby Hills, near Beverly Hills, when his boss came up to him and held out his hand. "Herbie, have you ever seen anything like this?" he asked. Ryman admitted he hadn't, but guessed that the tiny brownish object was a bean of some sort.

Walt said that it was, and challenged Herb to guess what was inside the small, hollow bean. When Ryman demurred, Walt exclaimed that there were forty-nine elephants inside. He explained that the trinket had been a gift from a "very important Chinese gentleman" after the opening of Snow White and the Seven Dwarfs. The man had told him that the gift was appropriate since the film featured seven dwarfs — seven being a "magical" number — and that seven was also Walt's lucky number. Multiply seven by seven and you get forty-nine, which was "seven times as lucky." And so the bean contained forty-nine miniscule hand-carved ivory elephants. As long as the elephants stayed in the bean, the man said, Walt would have good luck for his entire life.

Opening the bean revealed the tiny elephants, each about the size of a grain of salt according to Herb. They were too small to see any detail, so Walt asked Sharon to bring them a magnifying glass for closer examination. They poured out the elephants and counted them out with a needle before Walt put them in Herb's hand. But as Ryman admired them through the magnifying glass, Walt unexpectedly jostled his elbow. The elephants flew through the air and down into the room's deep pile rug.

"Now, Herbie," Walt said, "see what you've done. You've brought me bad luck." "Well I didn't bring you bad luck," Herb replied. "You knocked my elbow!" Thankfully Walt's wife Lillian had seen the incident and came to Herb's defense, and agreed that Walt had instigated the elephant stampede.

Getting down on their knees, Herb and the Disneys began a search for the stray elephants. It wasn't easy, searching for the tiny elephants in the deep woolen jungle of the rug; Sharon fetched tweezers and a flashlight and the group searched for some time. They never did find them all; Herb later estimated they recovered about thirty.

Herb would continue to protest his innocence, later pointing out the success Walt continued to have with Disneyland, Walt Disney World, and all his popular films. "But still," Herb pointed out, "I sometimes think of the luck he might have had if I hadn't lost those elephants!"
The book is available on Amazon in two editions: paperback ($20) and Audible audiobook ($18). It's also available on the iBookstore ($9), where they offer an audiobook version ($18) as well. Both audiobooks are narrated by Crawford himself.
---
Our most recent credentials: We returned from WDW only weeks ago, new Annual Passholder cards in hand, and just last night we booked another trip for April. There will be another trip later this summer, and probably more after that. ↩