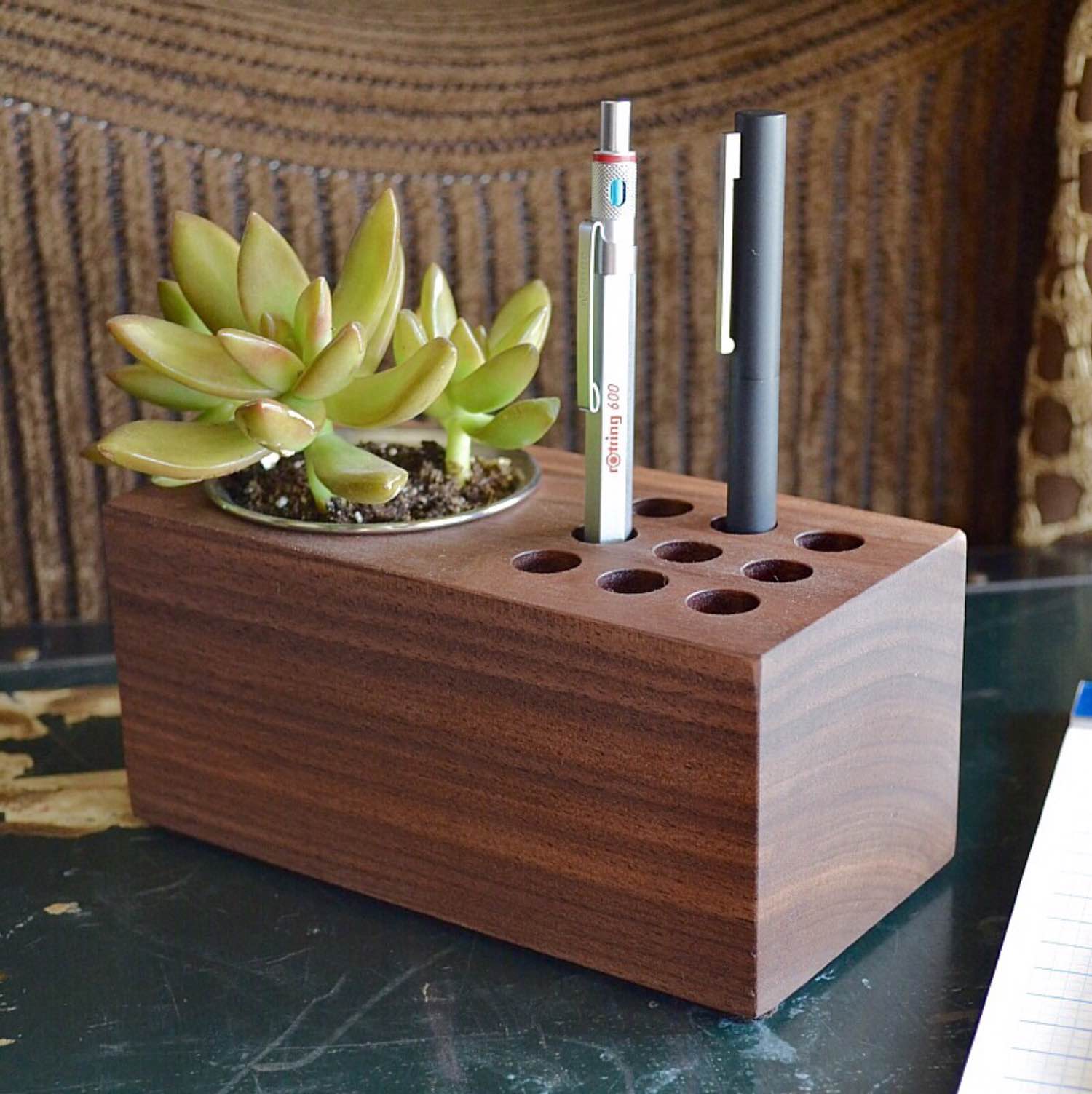 "The Planter" Pen Holder by Mike Dudek
We've previously mentioned a couple products by The Clicky Post's Mike Dudek. The guy produces some really great pen holders in a number of styles.
One of his relatively newer pieces is The Planter, which not only holds up to nine pens, but also helps bring a little green to your workspace with its stainless steel planting dish designed for a small succulent, cactus, or other plant. (Plant not included; you'll have to provide one of your own.)
Like many of his other products, The Planter is made from solid walnut wood and livens up any desk nicely. Get it for $60 at Dudek Modern Goods. Similar items in his store are The Sprout (same concept, but with 3 pen holes instead of 9) and The Greenery (plant holder alone).