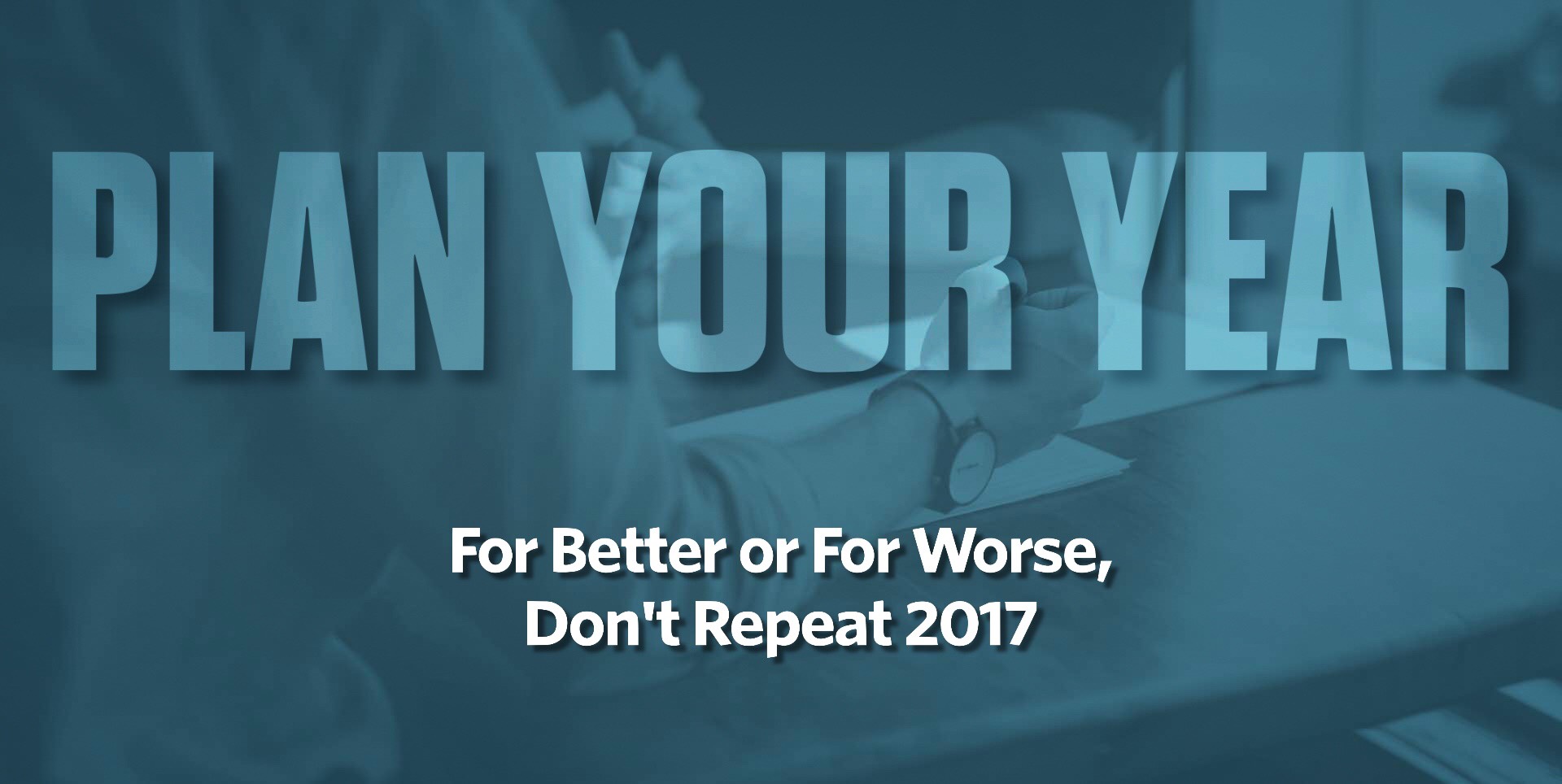 The "Plan Your Year" Workbook
Our own editor-in-chief Shawn Blanc has just released Plan Your Year, a simple workbook that will help you plan for 2018 by identifying areas of life that matter most to you. You could think of it as a sort of accompaniment to his flagship product, The Focus Course, but you don't have to be a member of the course to use the workbook.
The idea behind the workbook came from an annual tradition between Shawn and his wife:
For the past 6 years, every January, my wife and I take an evening or two and we map out our upcoming year.

We each get a few pieces of paper and use them to list the year's important events, milestones, plus any goals we have or other things we want to do. Then we go through that list and decide when those things are going to happen and what we're going to do to help make them a reality.

It's a very approachable way to get a birds eye view of the upcoming year.
The Plan Your Year workbook alone is just $19 and includes a 20-minute video walkthrough.
You can also bump up to the $39 "Plus" tier to unlock six bonus video webinars + interviews along with the "Elements of Focus" video class, or even go up to the $97 "Premium" tier to get all those things plus access to an in-depth time management training module.