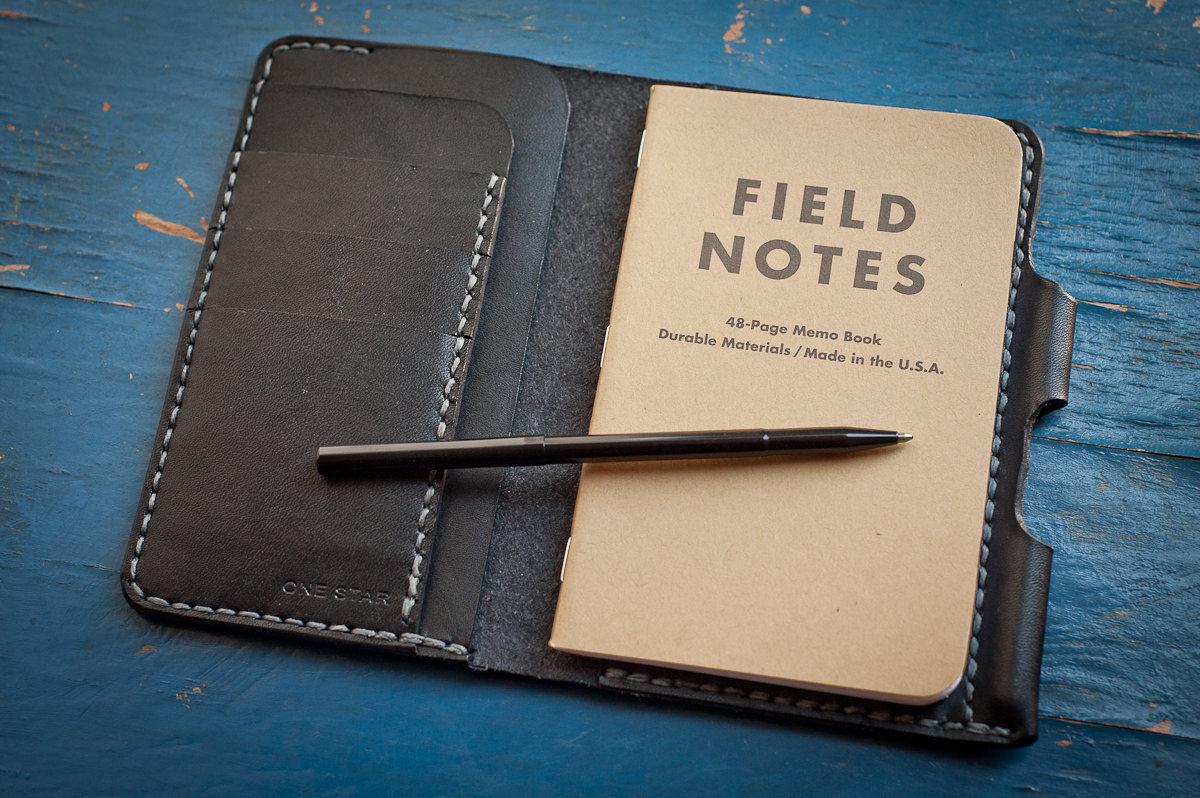 The Park Sloper
The Park Sloper is a combination leather wallet + notebook cover handcrafted by a guy named Keegan Uhl of One Star Leather. He takes the "hand-crafted" mantra pretty seriously — no sewing machines are used in the making of these items and they're all stitched by hand. These are perfect for everyday carry, especially if you're the type of person who likes to jot down ideas a lot.
Each Park Sloper is made of leather sourced from one of two U.S.-based tanneries, while the thread comes from Maine. They all come included with either a Field Notes or Moleskine notebook, and most models include a pen of some sort (make sure to read the description for each one so you know what you're getting).
The Park Sloper comes in a variety of styles, with prices ranging from $90 to $115.