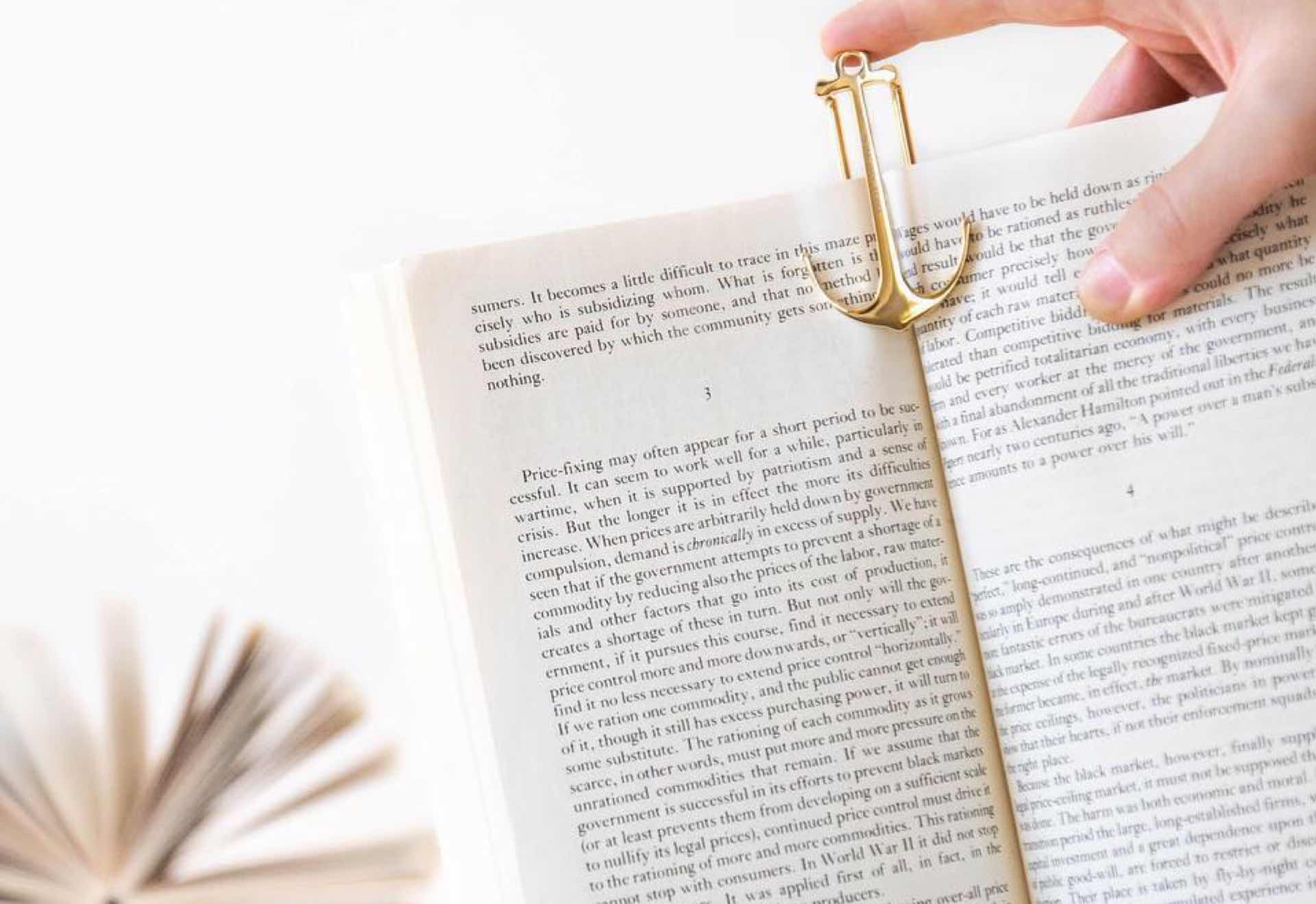 The Page Anchor [Kickstarter]
The Page Anchor is a Kickstarter project for an elegant anchor-shaped pin that prevents books from closing, freeing your hands for other things while you read — taking notes, playing music, enjoying your breakfast, drinking a cup of tea…whatever you like. Their promo video gives you an idea of what that looks like:
Each pin sports a seamless body made from 316L stainless steel, in one of four finishes: Obsidian Black (the least reflective option), Rose Gold, Winter Platinum, and Signature Gold. It also works with books of all sizes, since the rear inserts can be slid into other pages of the book rather than over its spine (the bonus of which is that you won't damage the spine).
The obvious first question is, "Doesn't the anchor bit cover words on the page?" I asked the company if they'd gotten any feedback from their users about this, and here's what they said:
The anchor tends to cover a few characters, but in most cases, readers that are using our products have told us that it doesn't bother them, since they still know the context of what they're reading, and can fill the missed word as they're reading.

We did our best to make sure that sliding the anchor up would be as easy as possible, in the rare case that a word would not be readable.
Can't argue with that. I suppose it's one of those things that either won't bother you at all — in which case you should back the project at the ~$48 USD level or higher to receive one of your own — or you're the type who already knows it wouldn't work out for your needs.