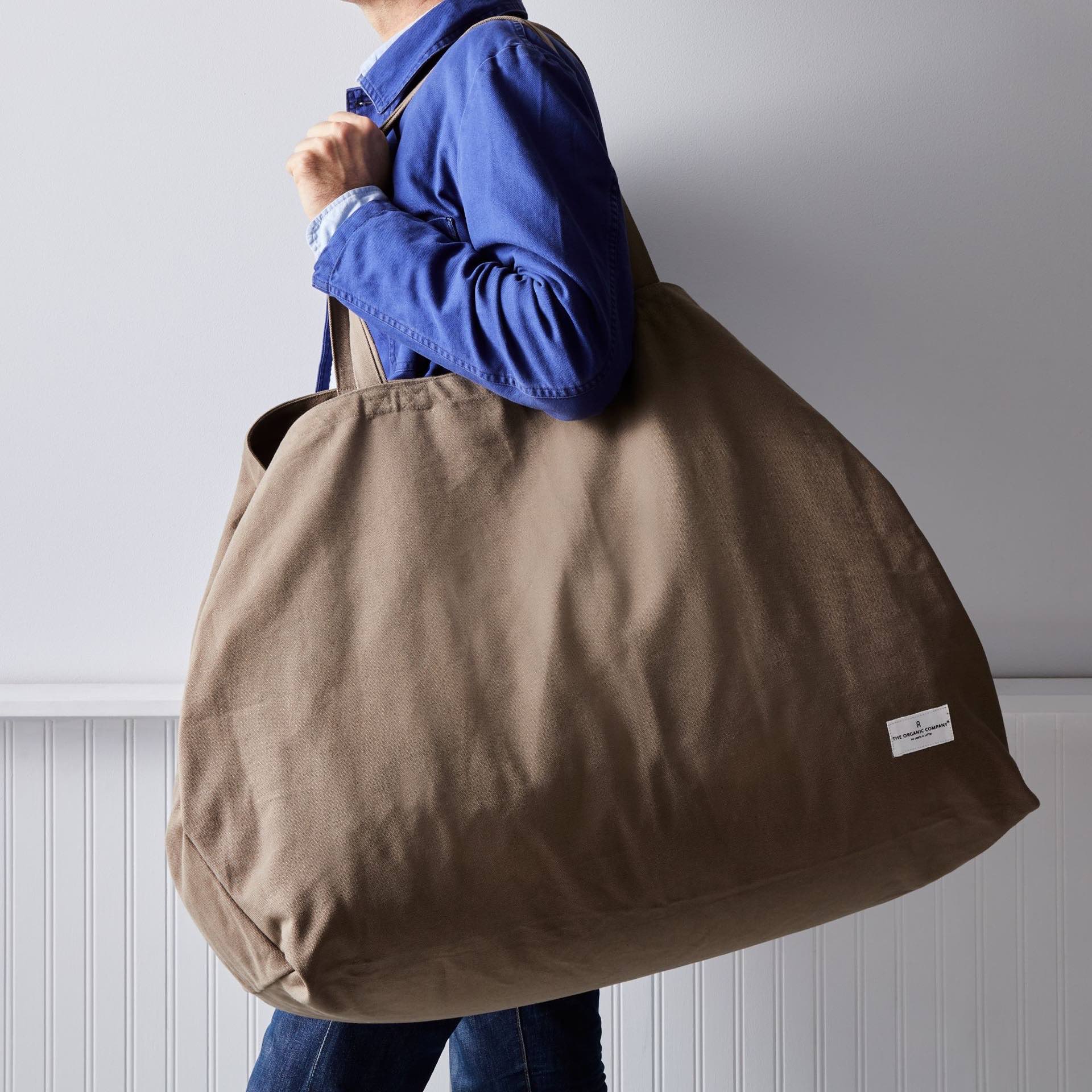 The Organic Company's Big Organic Bag
Ever wish you had a mondo-big bag to carry stuff around with? Check out The Organic Company's Big Organic Bag (aka the "Big Long Bag"), which has enough room for basically anything you can think of.
This oversized tote measures about 35″ x 18″ x 14″ and is made from 100% GOTS-certified organic cotton with a heavy canvas weave, so it can handle the heftiest loads while still being comfortable to sling over your shoulder.
Bring it to the gym or yoga class, use it as your weekender bag, take your dirty clothes to the laundromat and wash the bag with them (use the cold cycle and hang to dry), carry an entire picnic setup to the park, pack all the towels and sand toys you could possibly need on your next beach day…the list goes on.
Inside the top of the bag are a pair of ties you can cinch together to ensure everything stays inside while you go about your business. So simple yet extremely helpful. There are also a couple grab handles up there in case you prefer to carry the bag that way.
Get the Big Organic Bag for $90 at Food52 in one of four colors: