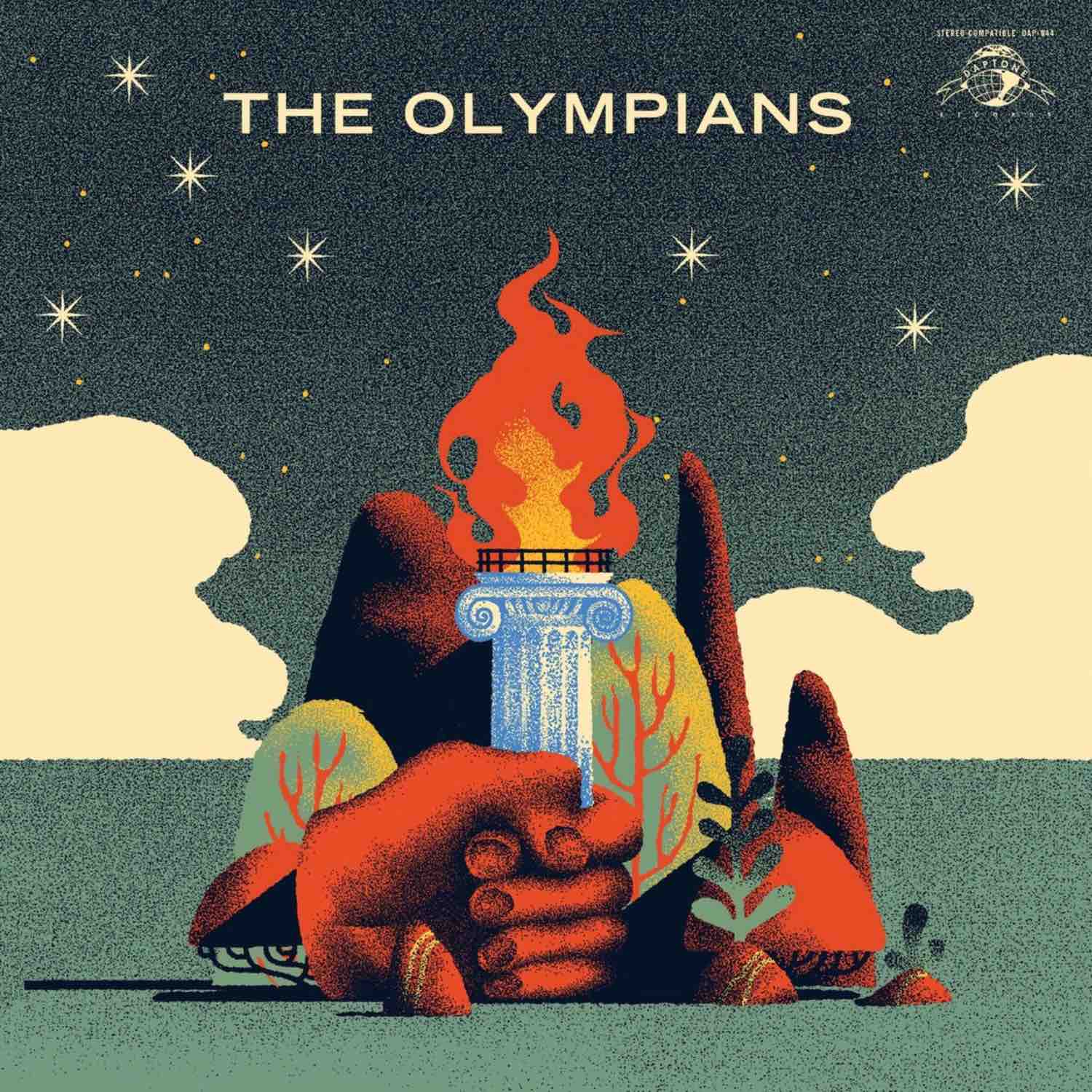 "The Olympians" Self-Titled Instrumental Soul Album
Thanks to Alex Delany in a recent Bon Appétit video, I discovered The Olympians, an instrumental soul group — led by keyboardist/vibraphonist Tobias Pazner — that released their self-titled debut album in 2016. I've been listening to it a lot and I have to agree with Delany's description:
Really good working-from-home music. Like, this album will get s%&# done for you. This is productivity music.
This whole album is so smooth and funky, like a blast straight from the past, and the musicians Pazner assembled for the project are all obviously world-class at what they do. The string and horn arrangements they play are lush to the point of being cinematic, and yet there's also this kind of grittiness and analog fuzziness to the group's overall sound. It's a real gem.
I love the fever dream-like backstory that inspired Pazner to put this project together, as told by the official website:
After playing the famous Acropolis in Athens and swimming in the Aegean Sea, Pazner dreamed he was visited by a toga-clad, curly-haired figure who told him to travel back across the great sea to his home and build a "Temple of Sound". In this temple he was to retell the great tales of Ancient Greece through the immortal language of music. When he awoke, he tried to dismiss the strange dream, but each night the the vision would return to him, and each night he would proclaim his duty more forcefully, until he could no longer deny the calling.

From the cascading harps which open the "Sirens of Jupiter" to the driving horn coda of "Sagittarius By Moonlight", The Olympians deliver a new sound all of it's own: an ancient dream of far away Greece painted out in lush cinematic arrangements over the tough rhythm sounds that have become synonymous with the Daptone Stable of Musicians.
I also dig this description by listener Dan Buck on the album's Bandcamp page:
A wonderful mix of instrumentalism, the flute and the harp in particular adding to the mystic and beguiling air that effortlessly transports the listener away both to the legends that the album draws on, and the more recent era the music is founded in.
Anyway, this is a rock-solid album you need to put on right now and jam the rest of the weekend away.
Get the album in these places: