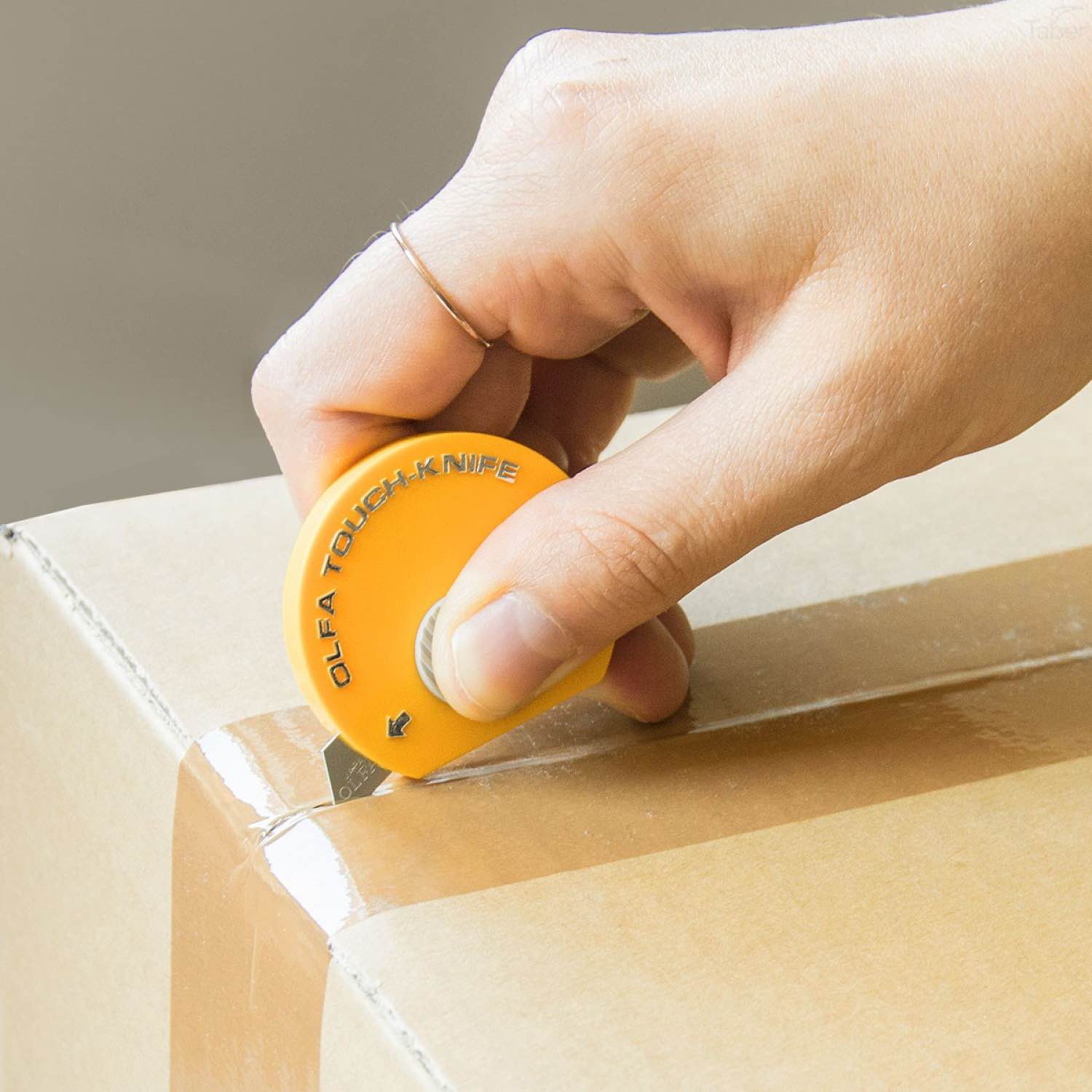 The Olfa Touch Knife
With a design officially patented in 1981, the Japanese-made Olfa Touch Knife is a nifty little safety cutter that looks a bit like a tiny measuring tape at first glance but actually has a retractable blade for whenever you need to open a box or cut a loose thread.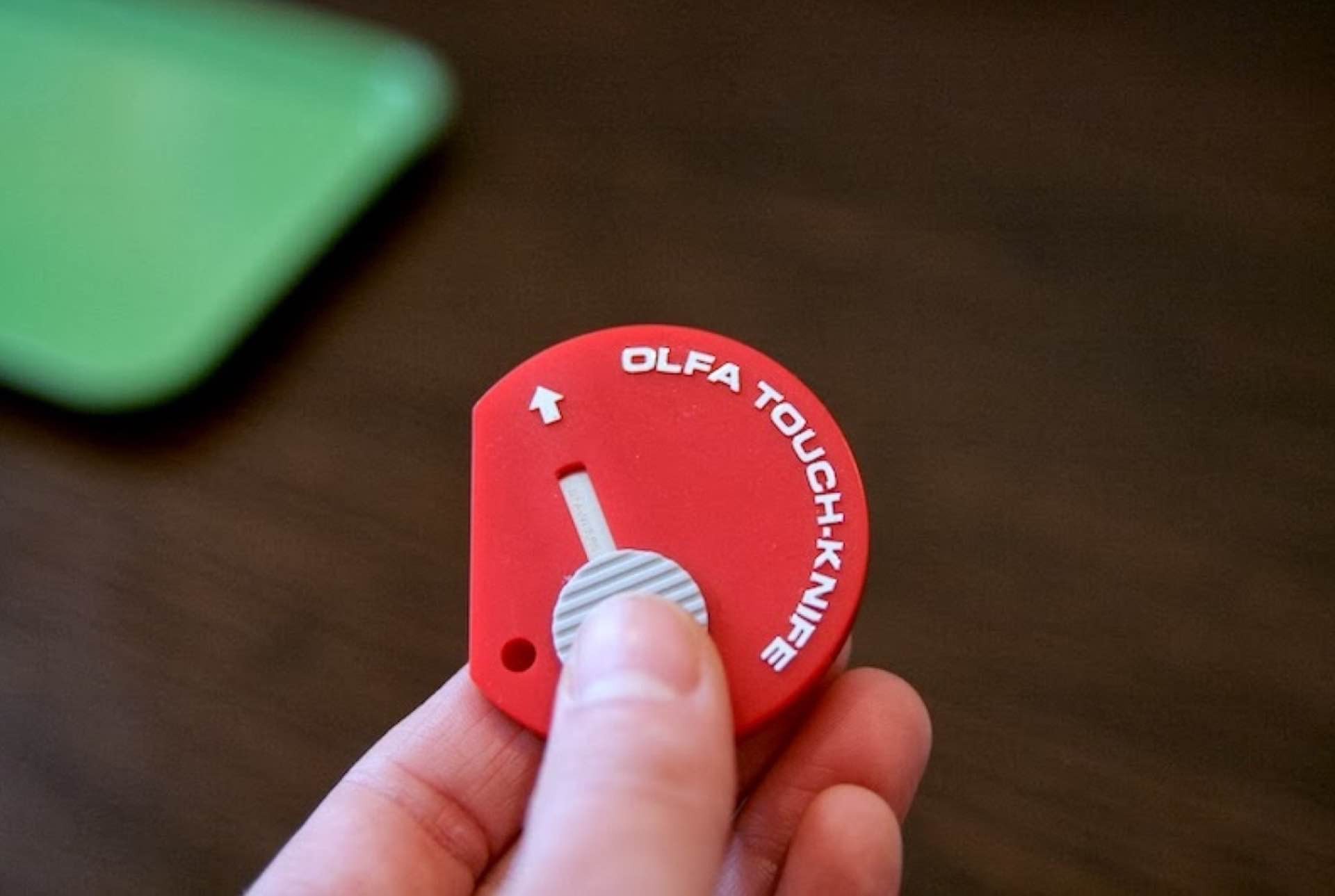 Hang it on a keychain, keep it in your pocket or purse, toss it into a glove compartment, it's up to you. The point is, whenever you need a blade for a given task, it'll be there.
🗯 Fun fact: On the subject of patents, these guys were the inventors of snap-off blades and the rotary cutter.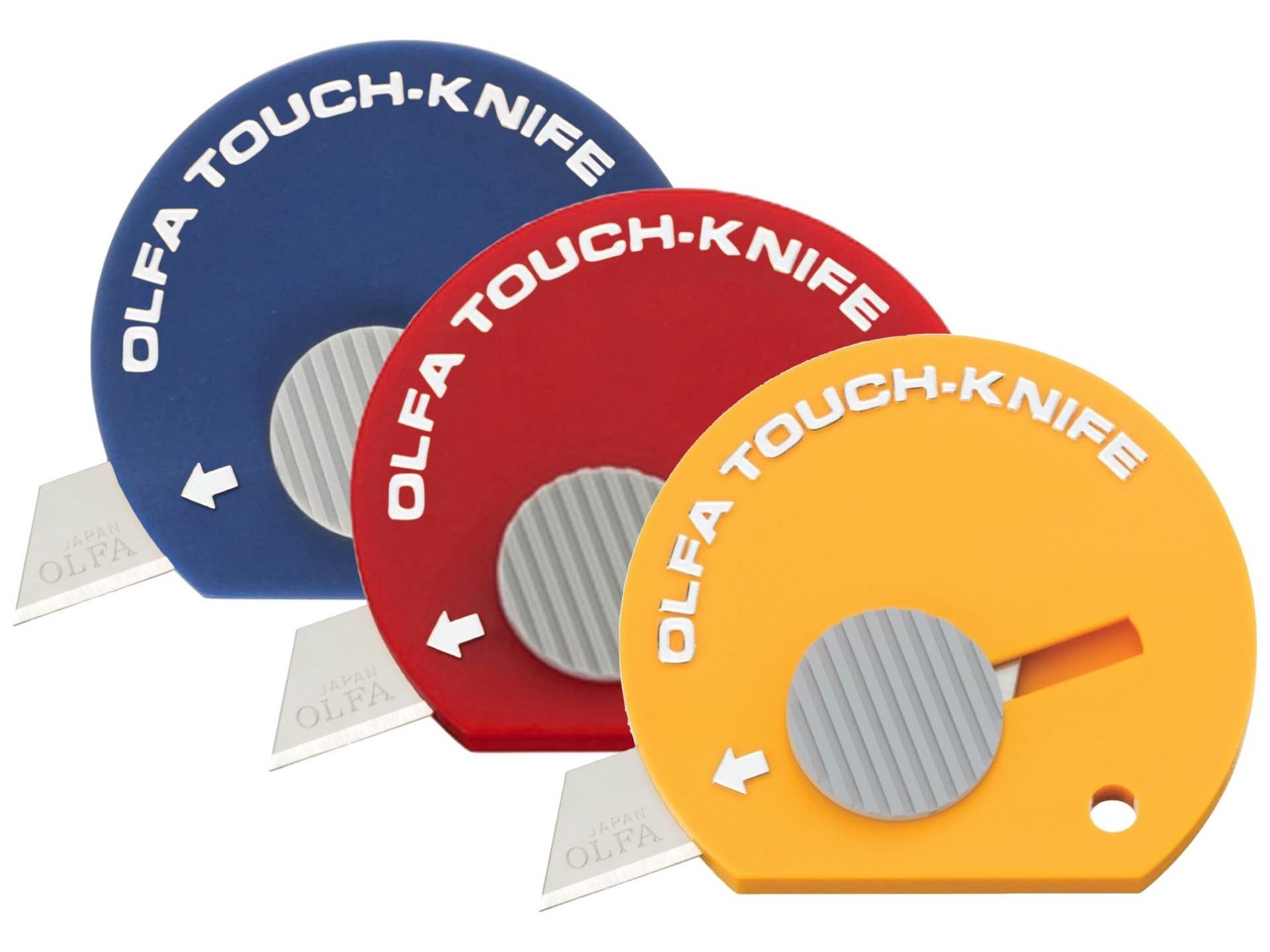 They have all kinds of listings on Amazon to choose from, some offering a full dozen of these things in various colors ($17), or in packs of four ($14), etc.