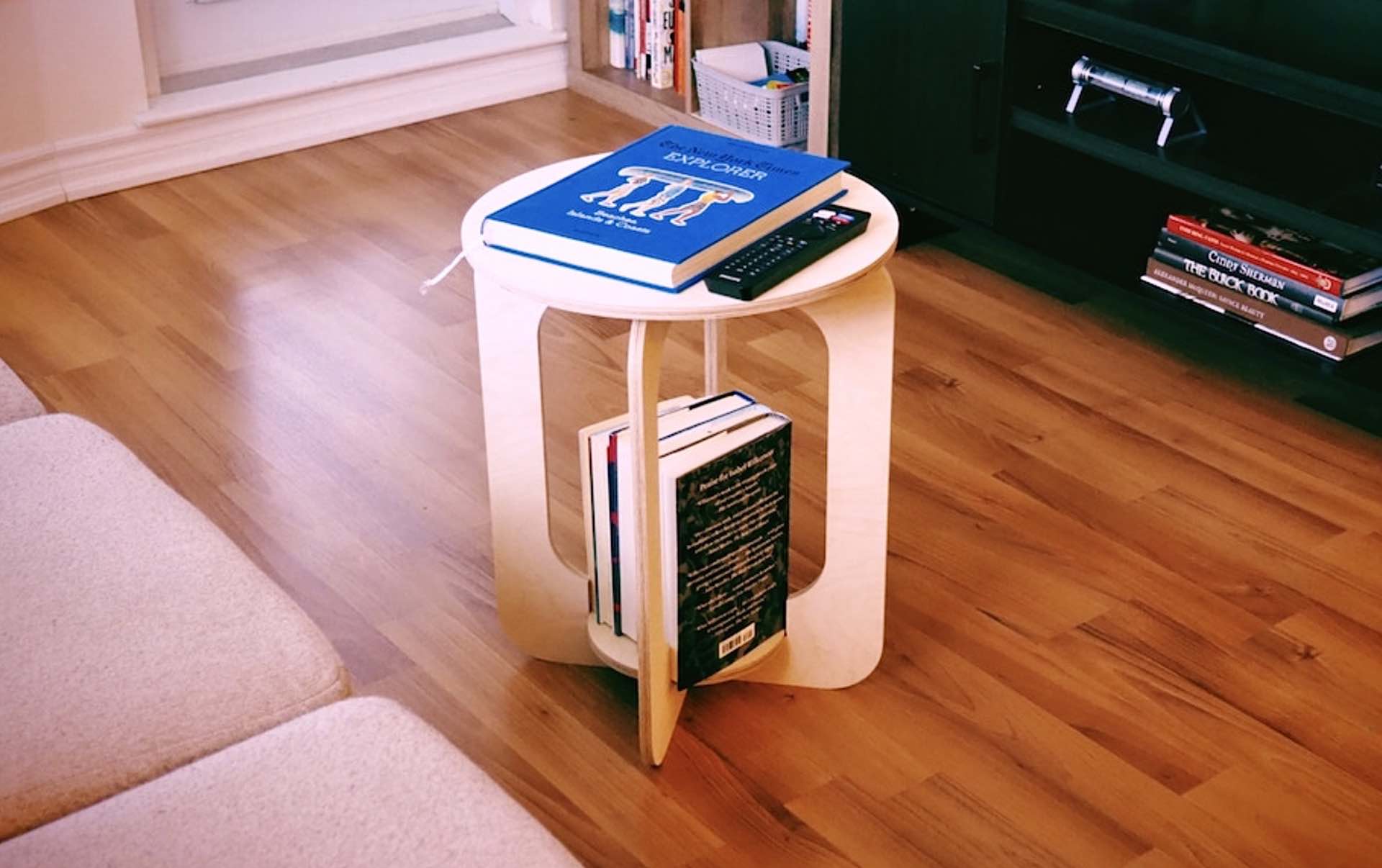 The Nọrọ Stool by Chuma Asuzu [Kickstarter]
Designed by mechanical engineer Chukwuma "Chuma" Asuzu and currently seeking funding on Kickstarter, the Nọrọ Stool is an easy-to-assemble wooden stool — made up of only four parts that slide together without tools or fasteners — with built-in storage beneath the seat for keeping and displaying a few your favorite books, records, etc.
Once assembled, it can look great in just about any home or office space. Use it as a home base for your vinyl turntable, create a makeshift reading nook anywhere you like, place your nighttime reading materials next to your bed, use it as an end table next to your couch with a lamp on top, display a lovely green plant on it…the list goes on.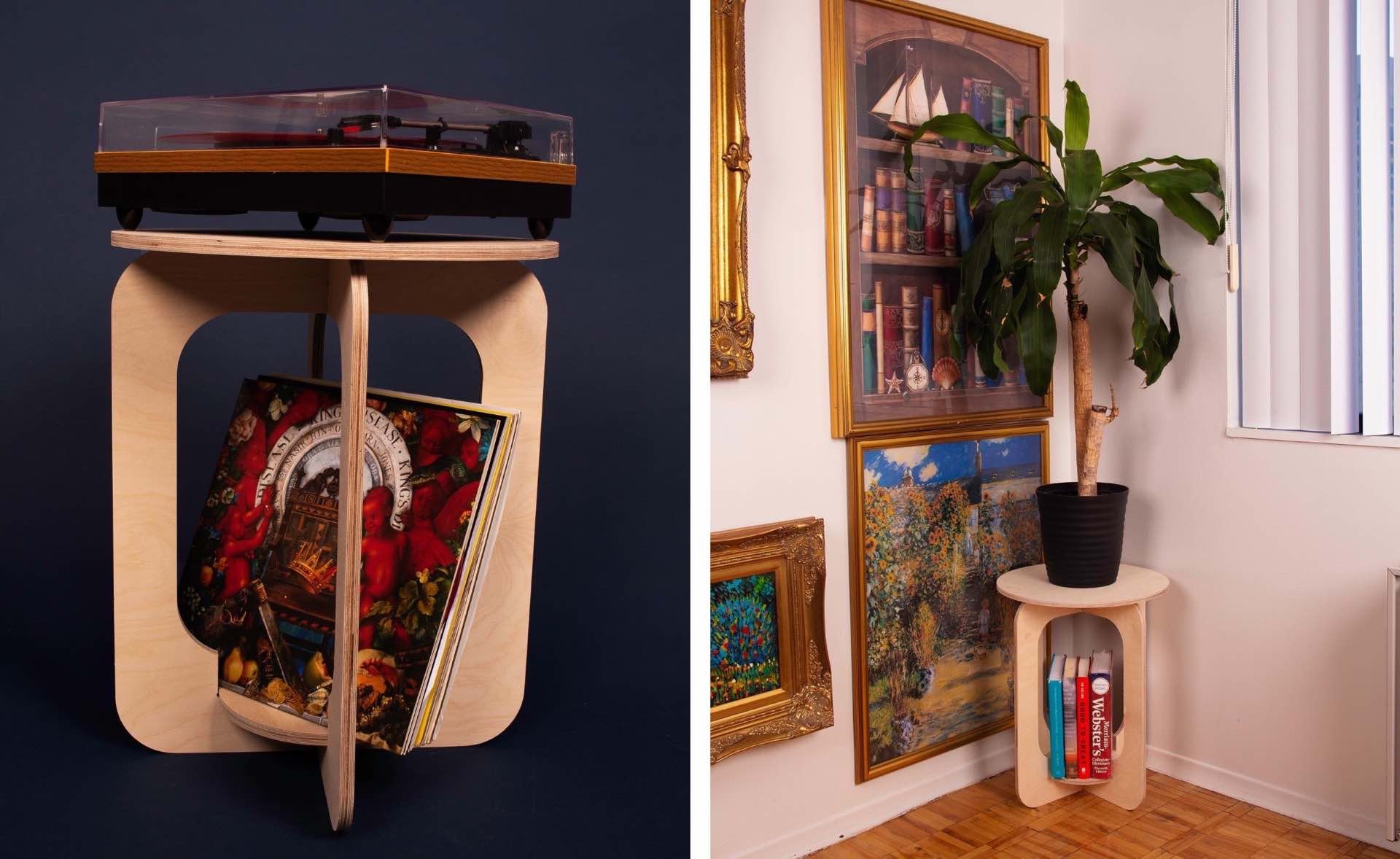 On the Kickstarter page, Chuma explains why he designed Nọrọ:
As apartments get smaller and younger people move from place to place, the opportunities to make a space your own have significantly reduced. Landlords routinely obstruct renters from making changes to their property, even when they could help make the apartments feel more like homes. For a long time, I moved apartments frequently and resisted owning pieces of furniture to move easily. I designed Nọrọ to fit that energetic, nomadic lifestyle while still retaining some personality. I wanted to be able to decorate a space with the things that I love.

I also wanted to be able to pack it up and leave very easily.
And on his own site, he goes into a little more detail about how he designed it:
As an Onshape buff, I designed Nọrọ using the software.

One thing I added here is two variables: thickness of the material and fit. 

This helps if I have to remake the design using another piece of wood different from the one I had thought about it with – I can just go to the right panel and change the variable and the whole model will regenerate immediately. Yay for parametric design.
As of this writing (January 12th, 2023) the Nọrọ Stool Kickstarter has made it to about 58% of its funding goal, with 26 days to go. There will only be 100 of them made for this initial run, so if you'd like to get your hands on one, back the project for $95 CAD (~$72 USD) and you it should get to your door sometime around April 2023.