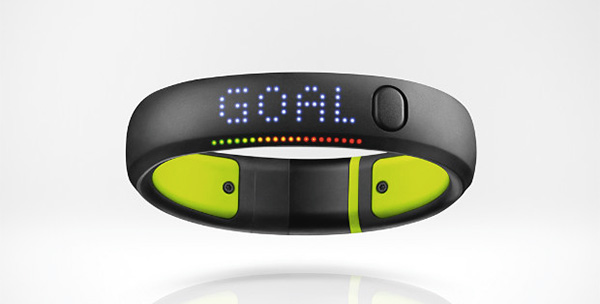 The Nike FuelBand SE
Nike's refreshed its FuelBand for the holidays. The new FuelBand SE has a similar LED grid display and still syncs Nike "Fuel" — not actual steps — to your iPhone over Bluetooth.
This year, however, that Bluetooth connection has been updated to version 4.0, taking much less energy. The new bands can be ordered with a splash of color and is available in one of three sizes.
Sadly, I found the old version bulky and even uncomfortable at times. The FuelBand SE retains the same rigid shape, so keep that in mind while ordering.
The Nike FuelBand SE can be pre-ordered now for $149.