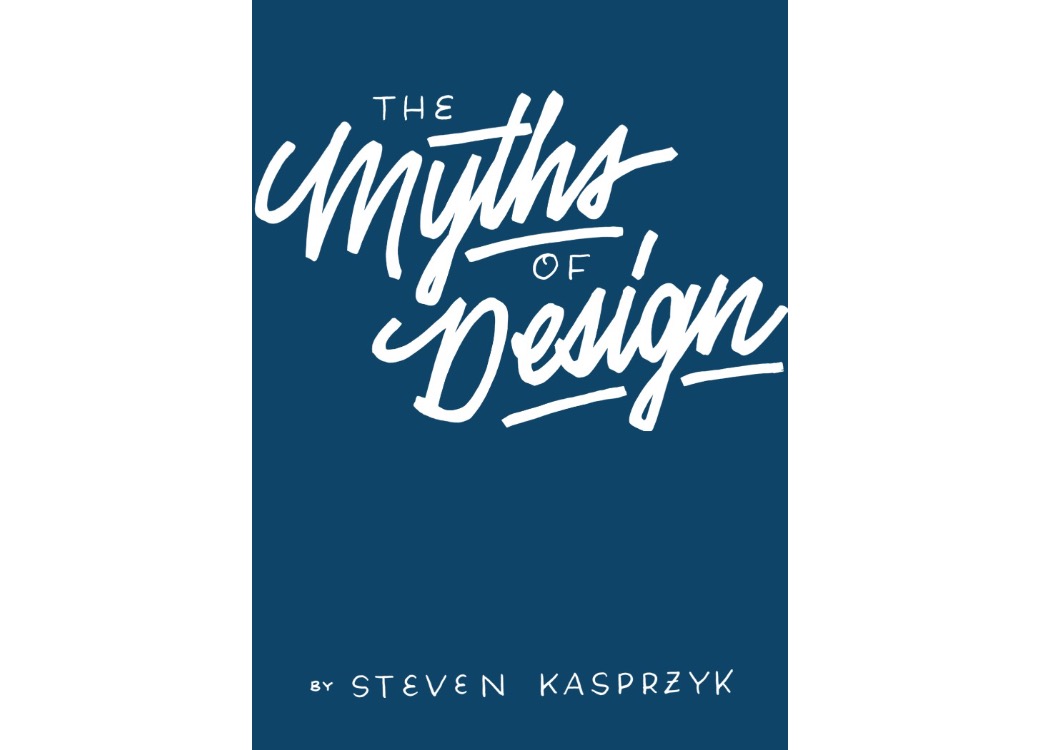 'The Myths of Design' by Steven Kasprzyk [Kickstarter]
When Aaron Draplin tweeted about his buddy Steven Kasprzyk's Kickstarter project called The Myths of Design, my interest was immediately piqued.
The Myths of Design is a book that collects advice, stories, anecdotes, and interviews from some of the world's best designers (including Draplin himself). The first chapter, featuring Kate Bingaman-Burt, is already available to read here. I hope this project succeeds, because the concept and execution are both great here.
There are lots of reward tiers to choose from, starting at $19 for a PDF copy and $25 for a printed copy. Higher tiers include prizes from the various designers themselves.