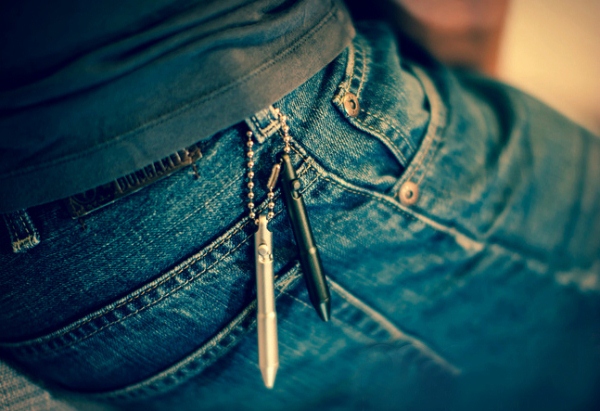 The Move Pen
I'm one of those people who always finds a way to lose pens, no matter what I do. I'll leave one in a specific spot, only to find that it was somehow magicked away the next time I need it. The Move Pen is a Kickstarter project that might help me out a little.
With a built-in attachment point for keychains and/or lanyards – as opposed to a keychain cap that could get separated and lost – this bolt-action, aluminum alloy pen is perfect for carrying around at all times. At only 3.3-inches in length, it's compact enough to keep in your pocket, and it's durable enough that you shouldn't have to worry about it breaking.
The Move Pen has already met its Kickstarter funding goal, and there's still over a month to go, with plenty of open prize slots left ($48-$52).