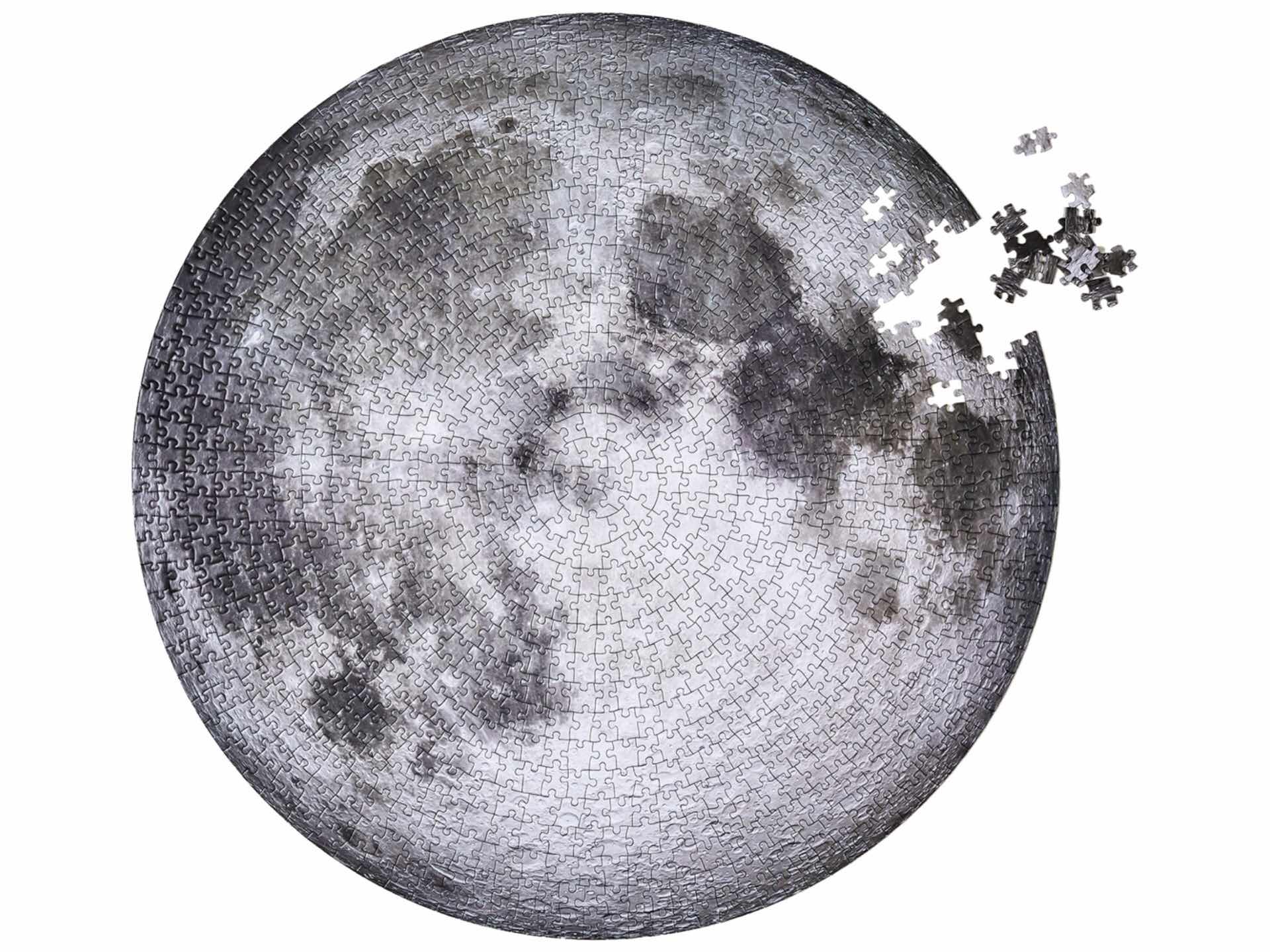 "The Moon" Jigsaw Puzzle by Four Point Puzzles
Need a challenge this weekend? Four Point Puzzles' 1,000-piece jigsaw of the Moon is based on an image from NASA that shows the near side of our sister celestial object in superb detail — right down to the tiniest craters. No two pieces are exactly the same shape, so this is a puzzle you can spend a good chunk of time on.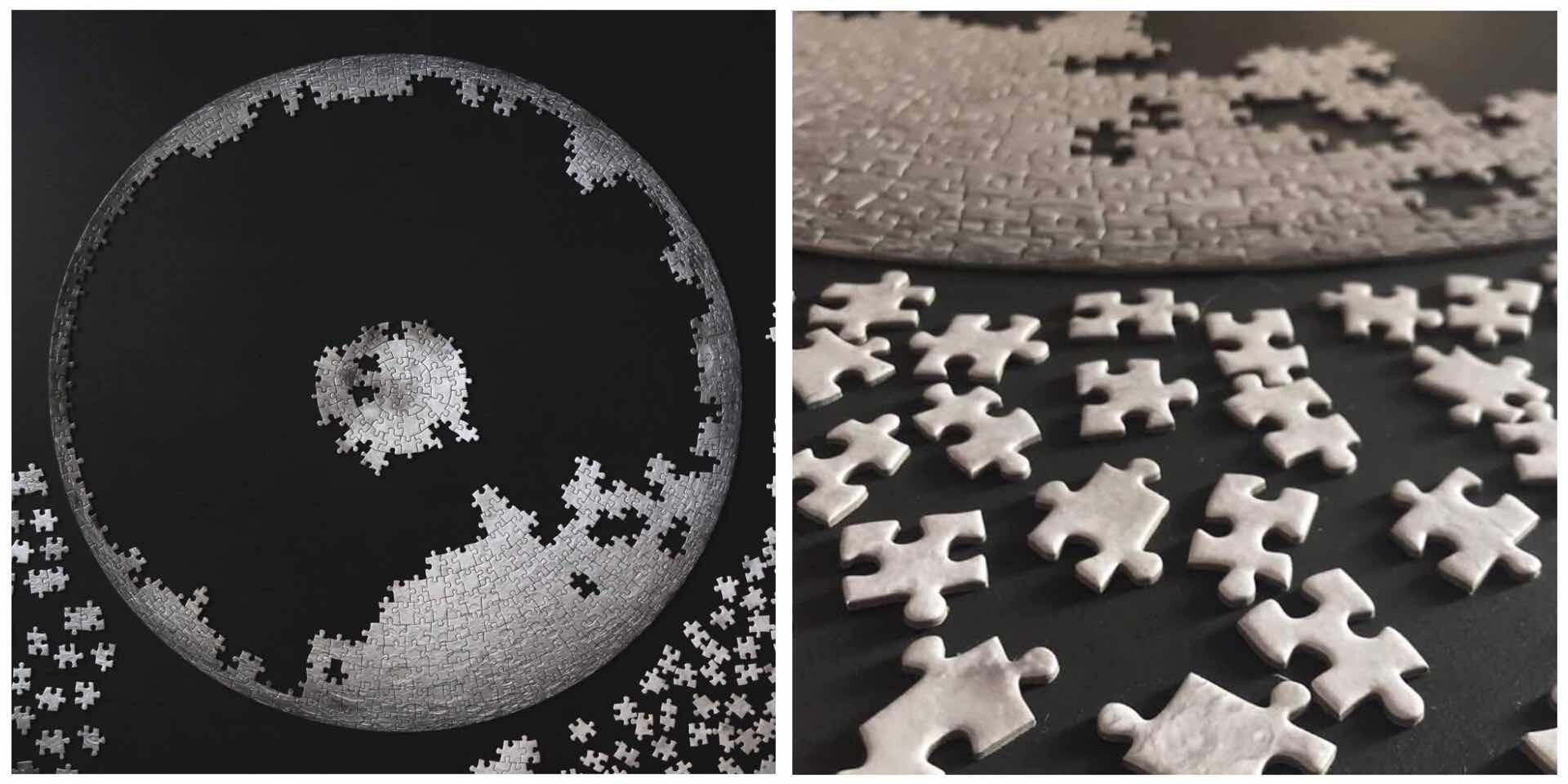 The completed puzzle measures 26.5″ (67cm) in diameter and would make a fantastic wall display piece if you decide to frame it.
Order the puzzle for $25 from Four Point Puzzles.