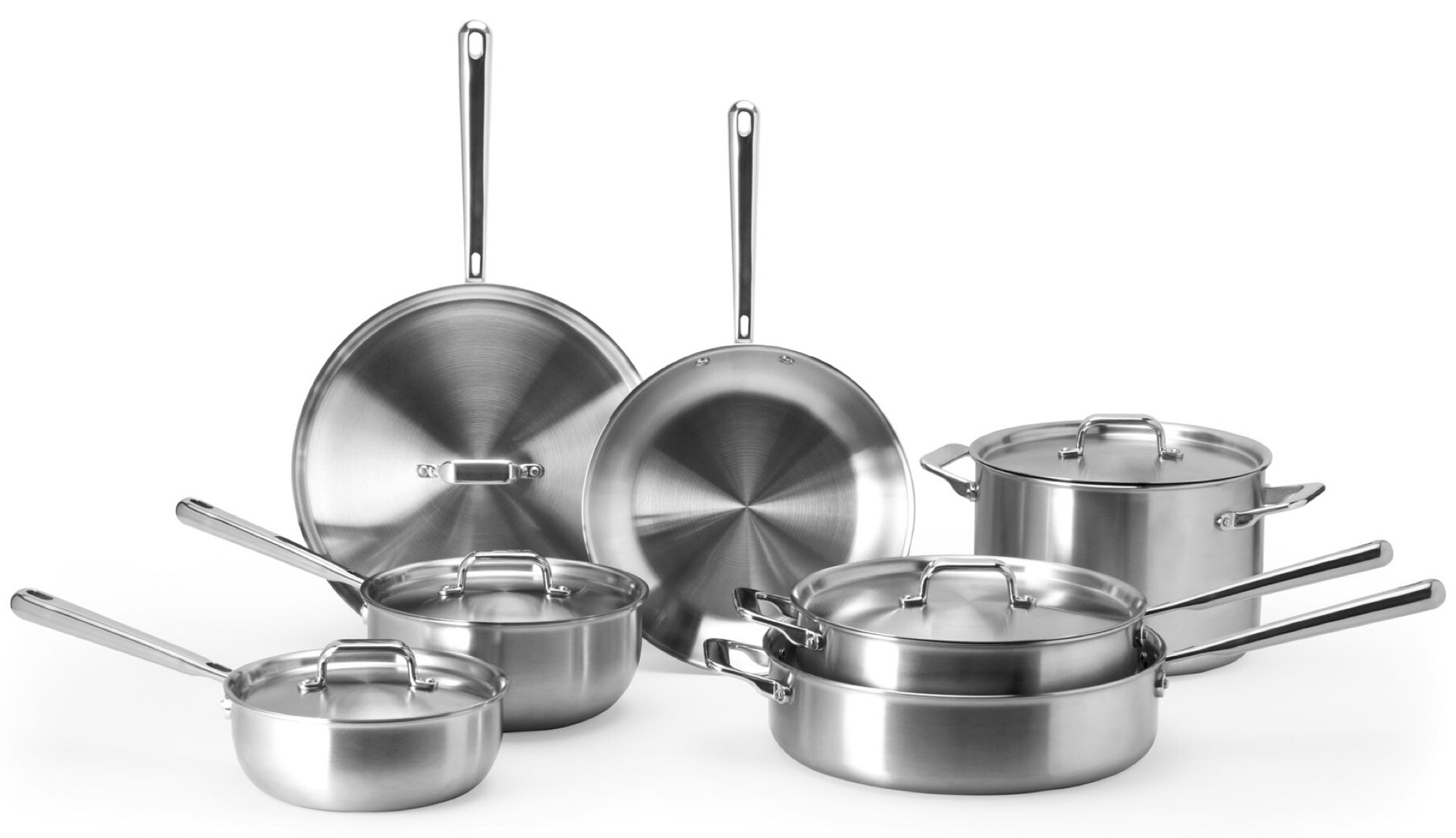 The Misen Cookware Collection is Now Shipping
It's been seven months since we first wrote about Misen's premium cookware collection, back when it was still on Kickstarter. For those who didn't back the project, preferring instead to buy the set outright when it released to the public, the long wait is over.
There are three versions of the cookware set you can buy right now:
Starter Set ($225)
10-inch skillet
3-quart sauté
3-quart saucier
+ Lids
Essentials Set ($325)
3-quart saucier
3-quart sauté
10-inch & 12-inch skillets
8-quart stockpot
+ Lids
Complete Set ($425)
2-quart & 3-quart sauciers
3-quart & 6-quart sautés
10-inch & 12-inch skillets
8-quart stockpot
+ Lids
The pots and pans are all made from 5-ply, 3mm-thick stainless steel, and were carefully designed not only to last a lifetime, but also to help you cook better and improve your experience in the kitchen. If you're a fan of their chef's knife — I still use mine all the time and love it — then you'll understand the obsessive attention to detail they poured into this collection.