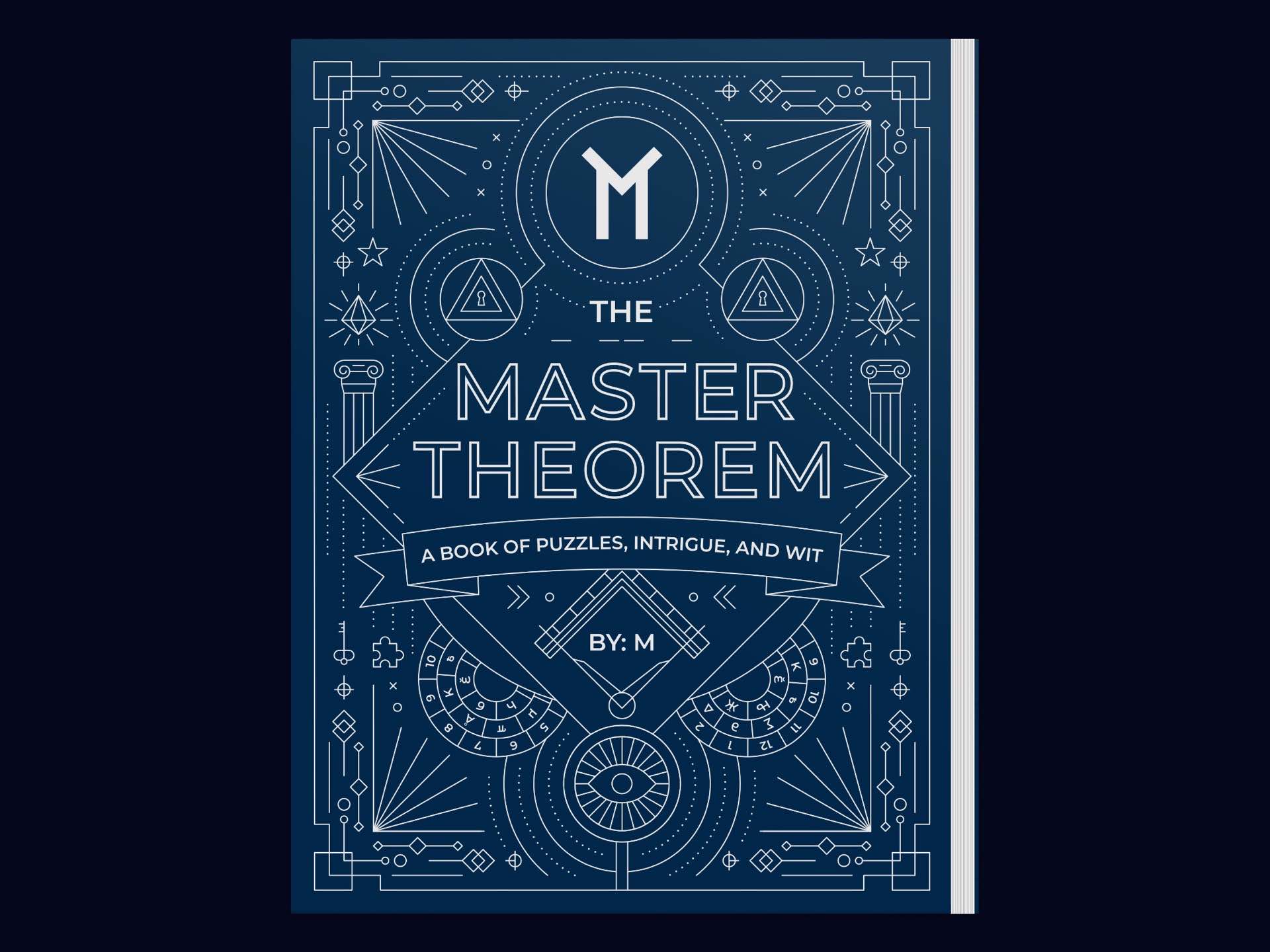 'The Master Theorem' — A Book of Puzzles, Intrigue, and Wit
As a kid, one of my favorite ways to spend a long road trip was solving a book of logic puzzles, one of the few things that could keep my brain occupied and engaged on that sort of time scale. Sadly, I don't do as much of that type of puzzling these days, outside of picking up my phone to play Nonograms Katana, which mostly tickles the same itch.
I've been feeling long overdue for dipping my toes back into the world of puzzle solving, and in researching good ways to do that, I came across The Master Theorem book of puzzles, written by a mysterious character known only as M.
Throughout this beautifully illustrated book, you get to tackle over 40 encrypted logic puzzles, each one open-ended in nature but always solved by decoding a specific word or phrase. They're almost like escape rooms in book form.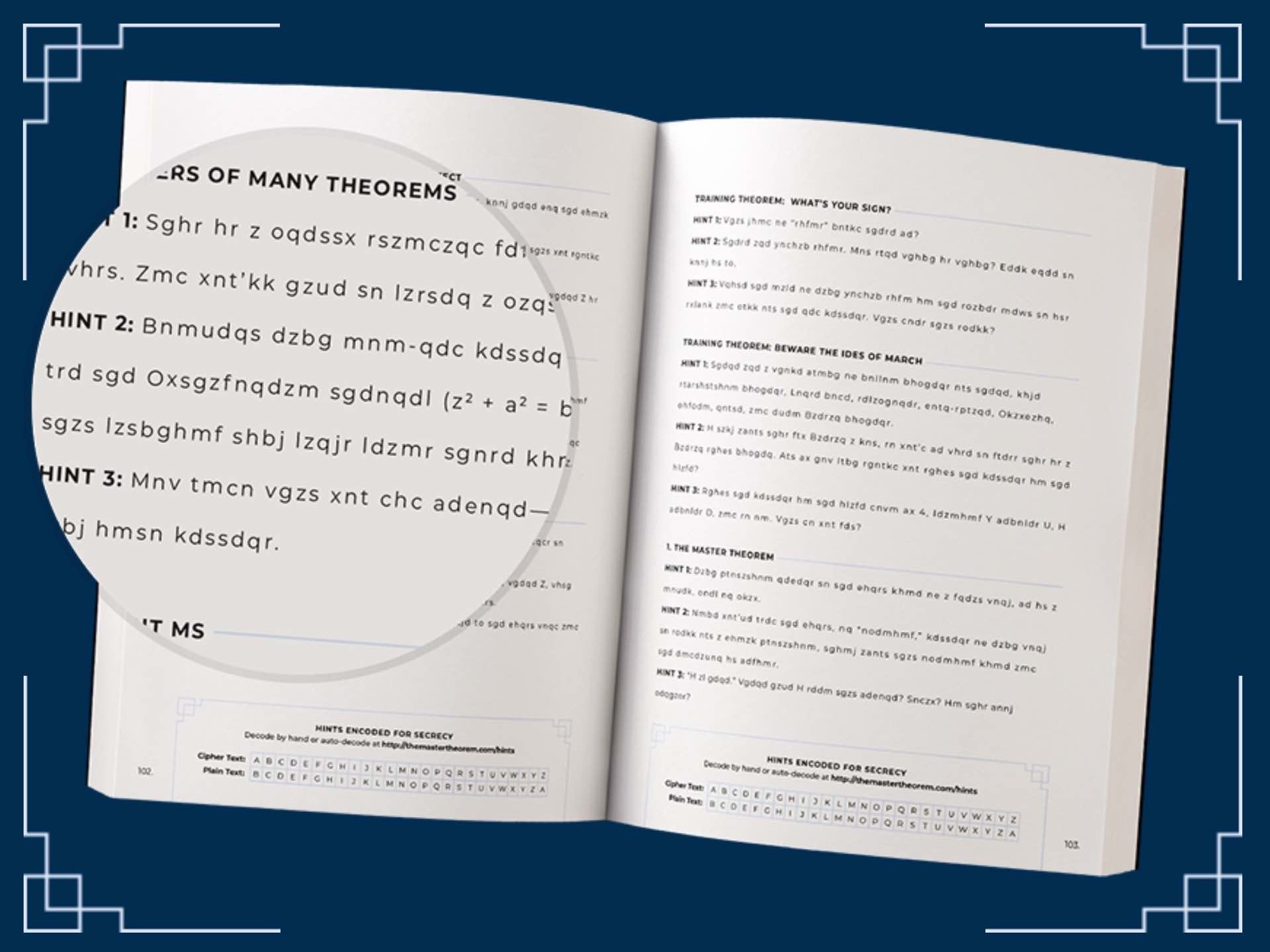 In the author's own words:
My puzzles, called Theorems, are not your average Sudoku or crossword puzzles. Free spirits like their creator, Theorems are more open-ended in nature, with no instructions per se. Each one is different, but solutions will always be a word or phrase. To find that word or phrase answer, you'll need to get creative.

There are over 40 Theorems in each book. With somewhat of a poetic cadence to them, I recommend you solve them in order. There's no shame in skipping one or two if you get stuck, but it'll be more fun for the both of us if you go first to last.
He goes on to explain the hints provided for each puzzle, should you need them:
I get that you're new at this, so I've given you three hints per Theorem in the back of each book. Use them at your own discretion, but like Double Stuf Oreos, stay away from them unless you really need them. If you find yourself licking your lips, start with Hint #1 since it gives away the least. Move on to Hint #2 only as needed. Hint #3 won't leave much to the imagination, so if you're still stuck after that…well, we can no longer be friends.

Just kidding; you're alright.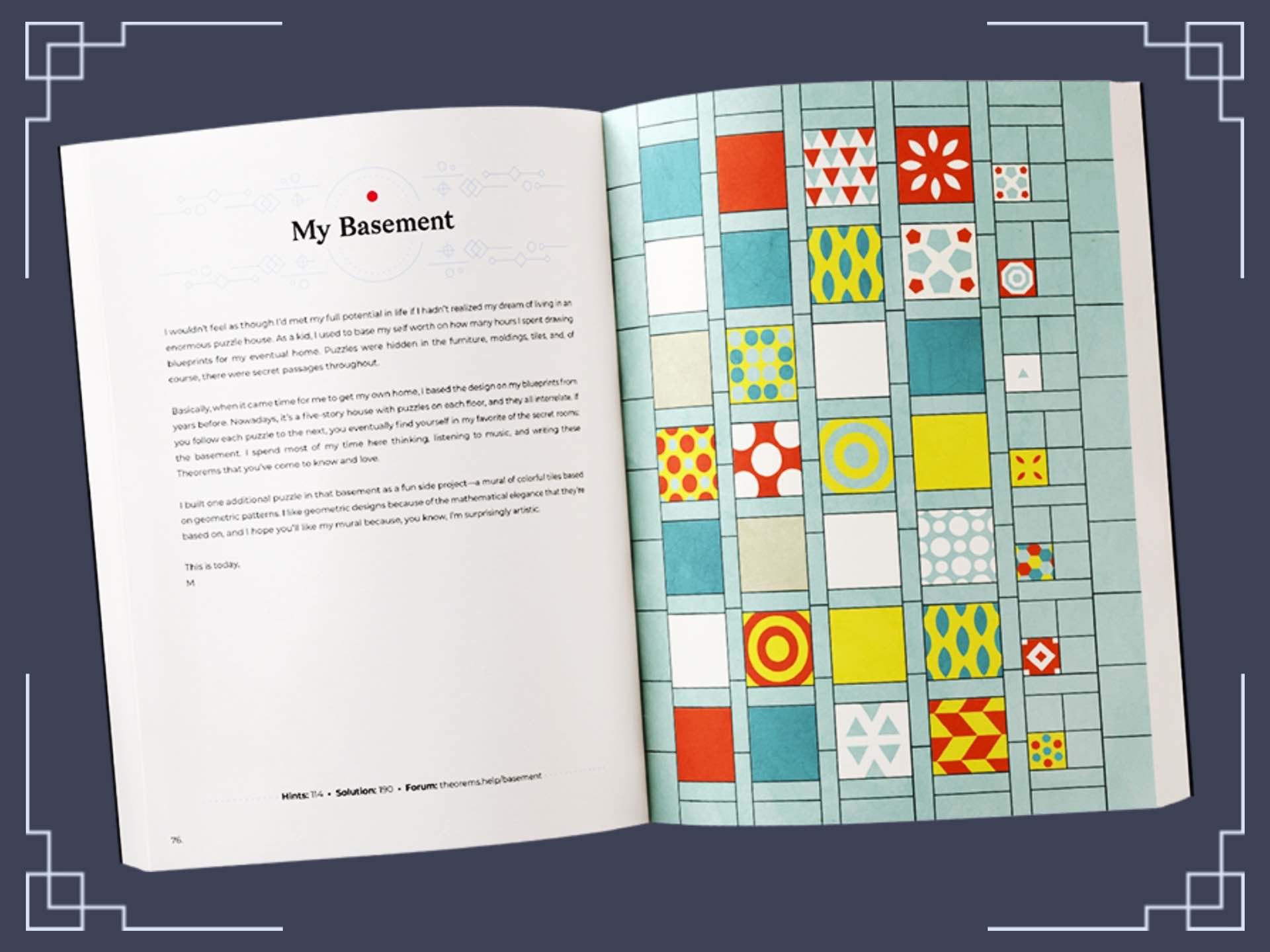 Join the ranks of elite puzzle solvers by picking up The Master Theorem book for $30 on Amazon. If you get through the entire thing and need even more mind-bending brain teasers of this ilk, there's an 'Elite' second installment of the book for you to follow up with.