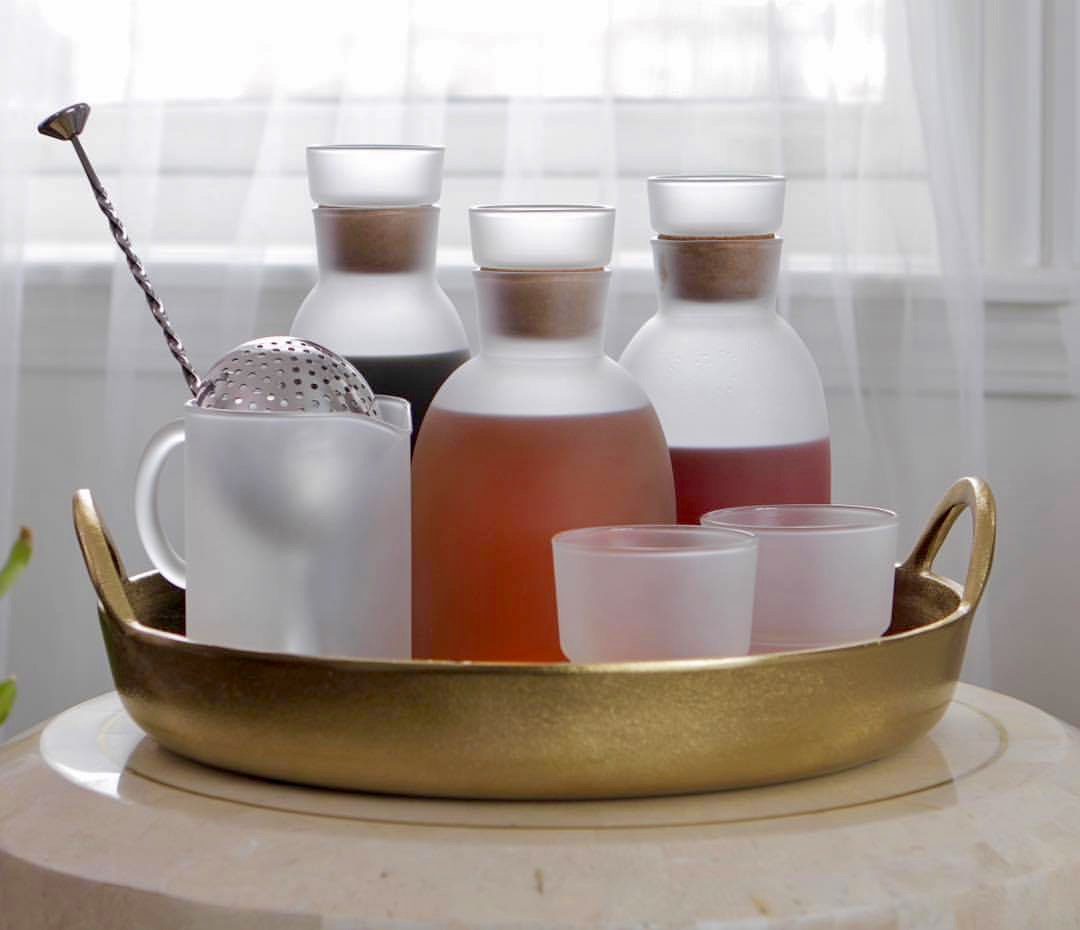 The Manual Cocktail Collection [Kickstarter]
I can't believe I'm so late to find out about this, but today is the last day of Craighton and Emily Berman's Manual Cocktail Collection Kickstarter project. You'll know their work from the recent (and successful) Manual Coffeemaker Nº3 project. Now, they're trying to Kickstart a collection of hand-blown frosted glass decanters and accessories that will elevate and modernize your home cocktail game.
Their promo video tells you pretty much everything you need to know:
In addition to looking awesome, one of the coolest features of the set is that each decanter's corked enclosure doubles as an integrated dosing jigger. The set also has the seal of approval from Max Temkin (of Cards Against Humanity fame):
If you love contemporary industrial design and fancy cocktail gizmos back this project, I've seen them in person and they're beautiful
As of this writing there are about 28 hours left to get the project funded. I really hope they pull it off, because this set deserves to be in homes everywhere.