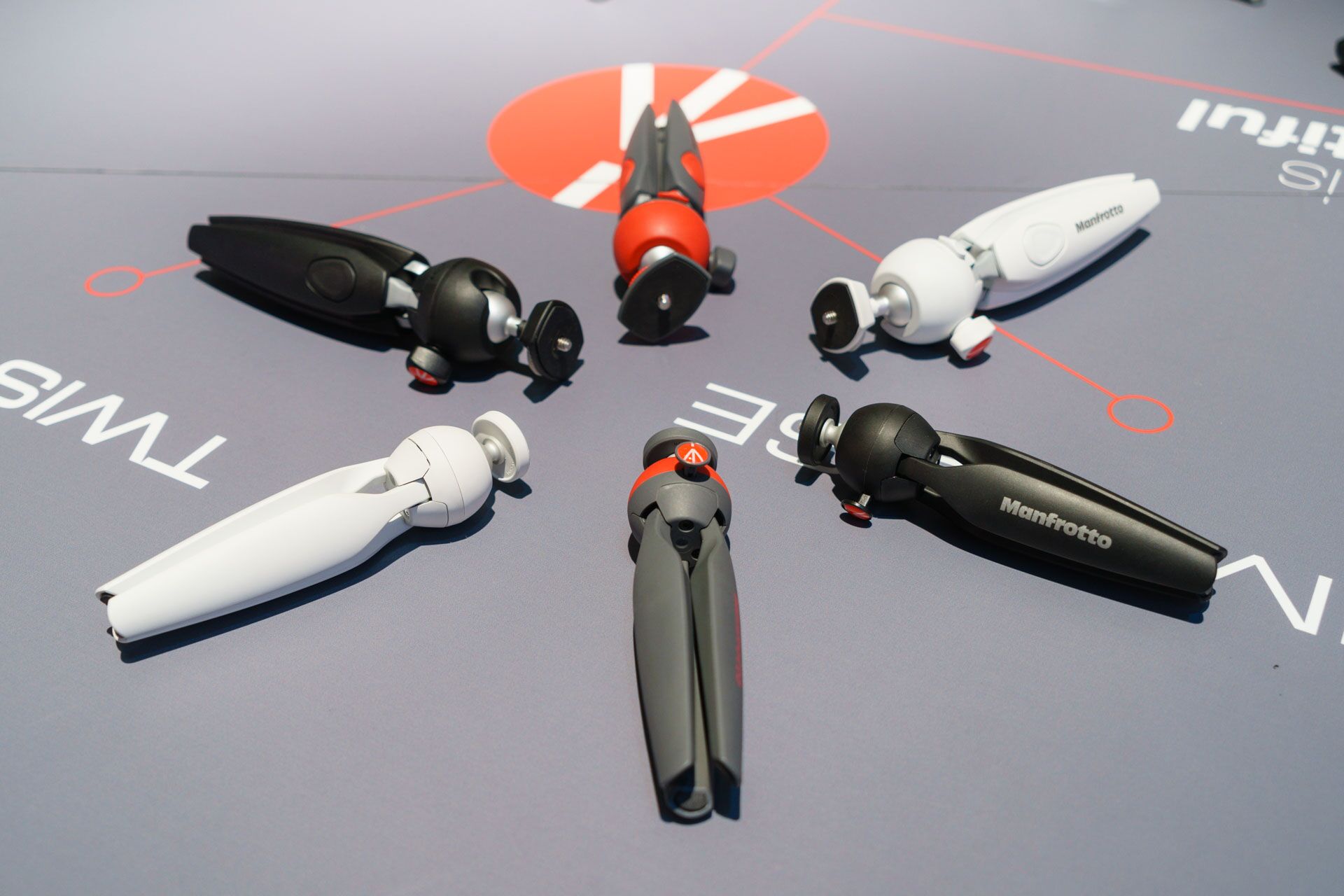 The Manfrotto PIXI and PIXI Evo Mini-Tripod Collections
Manfrotto is one of the world's most popular photography accessory manufacturers, so a visit to their Photokina stand is always guaranteed to deliver some great impressions. They make awesome camera bags and lighting equipment, but they're most known for their excellent tripods. Ranging from super sturdy tripods for professional setups to incredibly compact tabletop tripods, Manfrotto has an option to satisfy the needs of every photographer out there.
One of their most popular collections is the PIXI line of tripods. These are lightweight, compact tabletop tripods that make it incredibly easy and convenient to always have a tripod with you when you need one. Small enough to fit in your jacket pocket and sturdy enough to support nearly every consumer camera setup, the PIXI collection is a fantastic way to make sure you never miss a shot.
The original PIXI was a great little device, but not without its flaws. We reviewed it, and found it to be an indispensable accessory. It provides all the basic features you need at a very attractive price point, and it's small enough to always be with you no matter what.
However, as great a product as the original PIXI was, it clearly had some limitations. To address some of those, in 2015 Mafrotto released the PIXI Evo line, which, as its name implies, is a more evolved version of the PIXI. Indeed, the Evo has all the strengths of the original PIXI, but comes with some tricks of its own.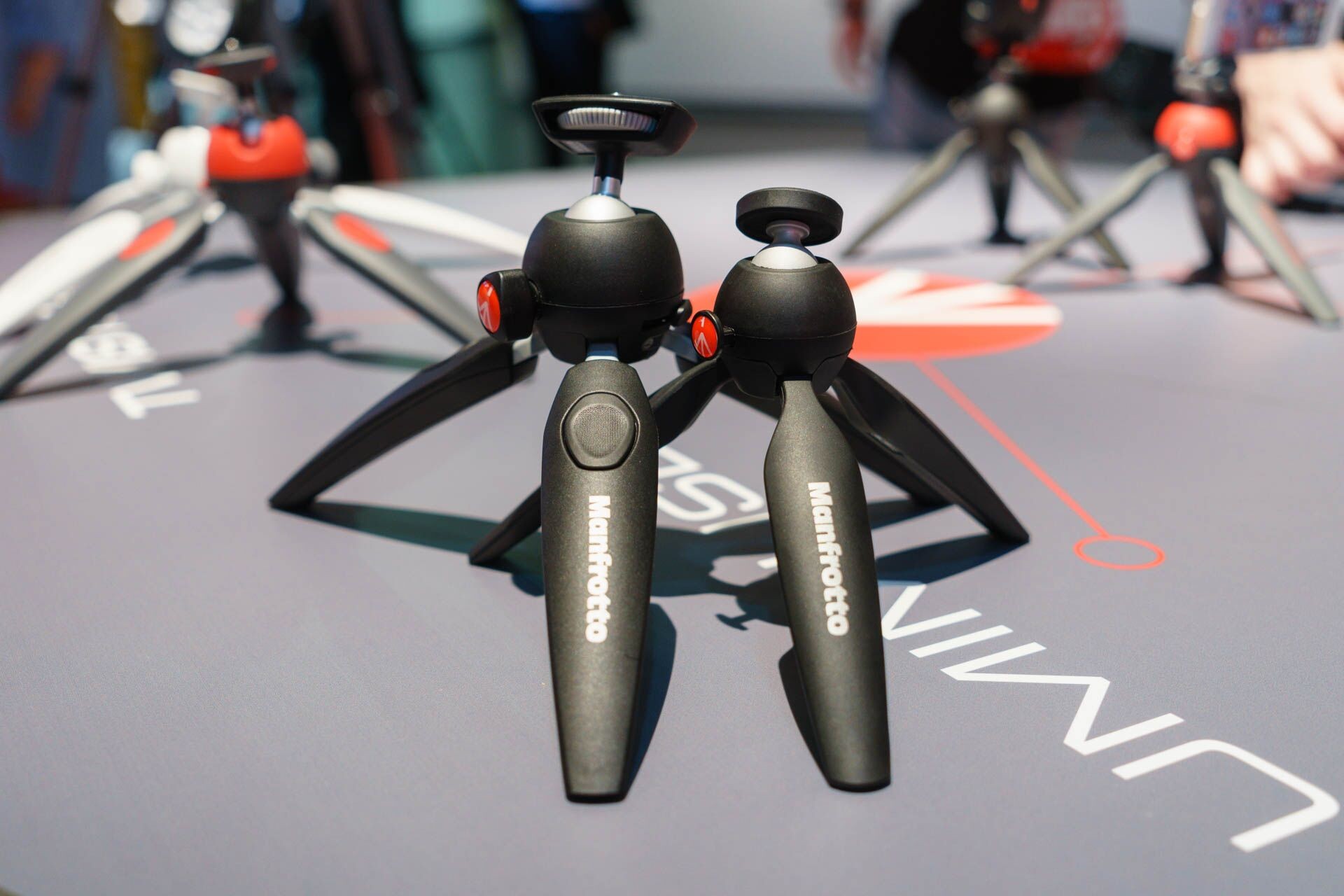 The PIXI Evo has extendable legs, which make it a lot more versatile in actual use since it can reach both higher and lower than its smaller sibling. It's also stronger, and thus capable of supporting bigger and heavier cameras and lenses. And finally, it has an aluminum ball head with support for portrait orientation, which really expands the range of shots you can get with it.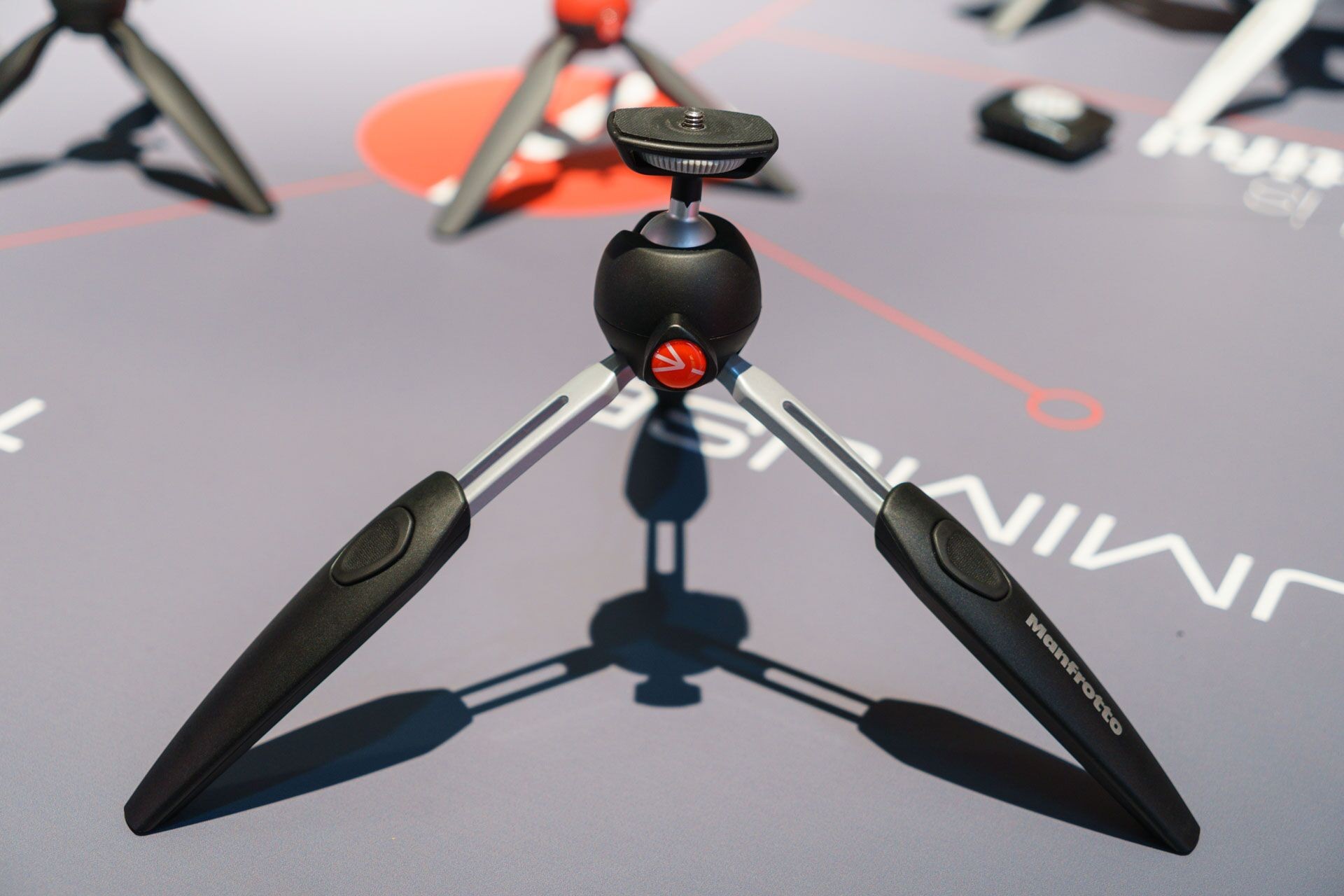 Both lines are available in black, white, and gray/red, but the original PIXI is uniquely available in a gray/pink combination.
The PIXI Evo collection doesn't replace the original PIXI line, it merely builds on it. Depending on your needs, the original PIXI is still a wonderful accessory, and one that we recommend dearly. It's just that now, you have more options. And who doesn't like that?