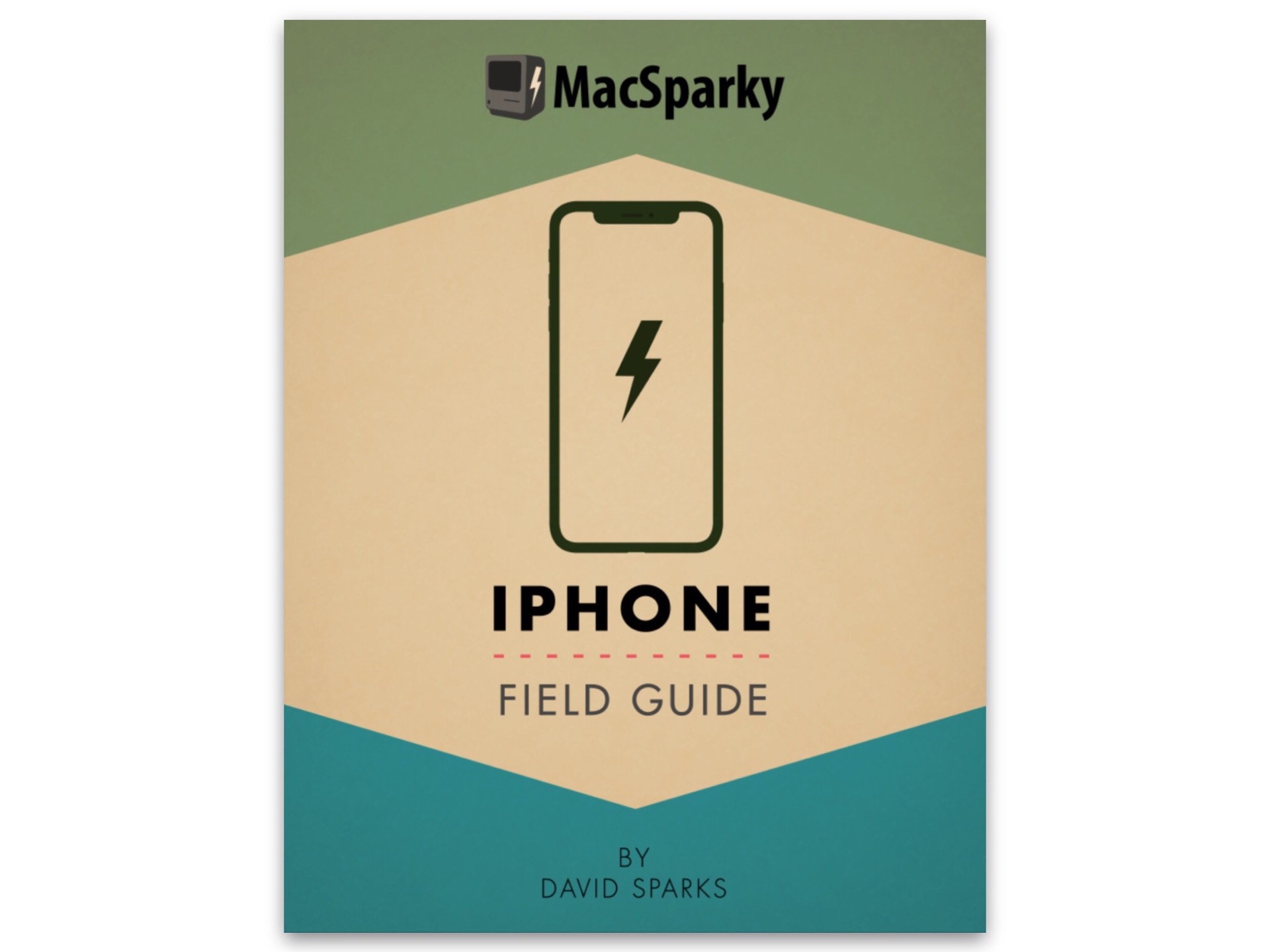 The MacSparky iPhone Field Guide
The iPhone Field Guide is the seventh book in David Sparks' MacSparky Field Guide series, and as the title implies, it's all about making the most of your iPhone (bold emphasis mine):
Learn to get the most from your iPhone from this media-rich book that is sometimes user guide, sometimes opinionated app recommendations, and sometimes iPhone sensei. Built entirely in iBooks Author, this multimedia book includes screenshots, photo galleries, and video screencasts all engineered to make you an iPhone power user. There are over 50 screencasts adding up to over two hours of video instruction, 450 pages, 44 chapters, and over 65,000 words to help you learn how to squeeze every bit of awesomeness from your iPhone.
David covers everything iPhone under the sun in this book, from home automation to task management to dictation to cloud storage to iPhone accessories to consuming content to gaming…the list goes on and on. As always, he made the information in the book accessible to noobs and experts alike, and it's easy on the eyes besides.
As of April 14th, 2018, The iPhone Field Guide is available for an introductory price of $20 on the iBookstore. This price will eventually go up though, so if you're on the fence, better to buy it sooner than later.