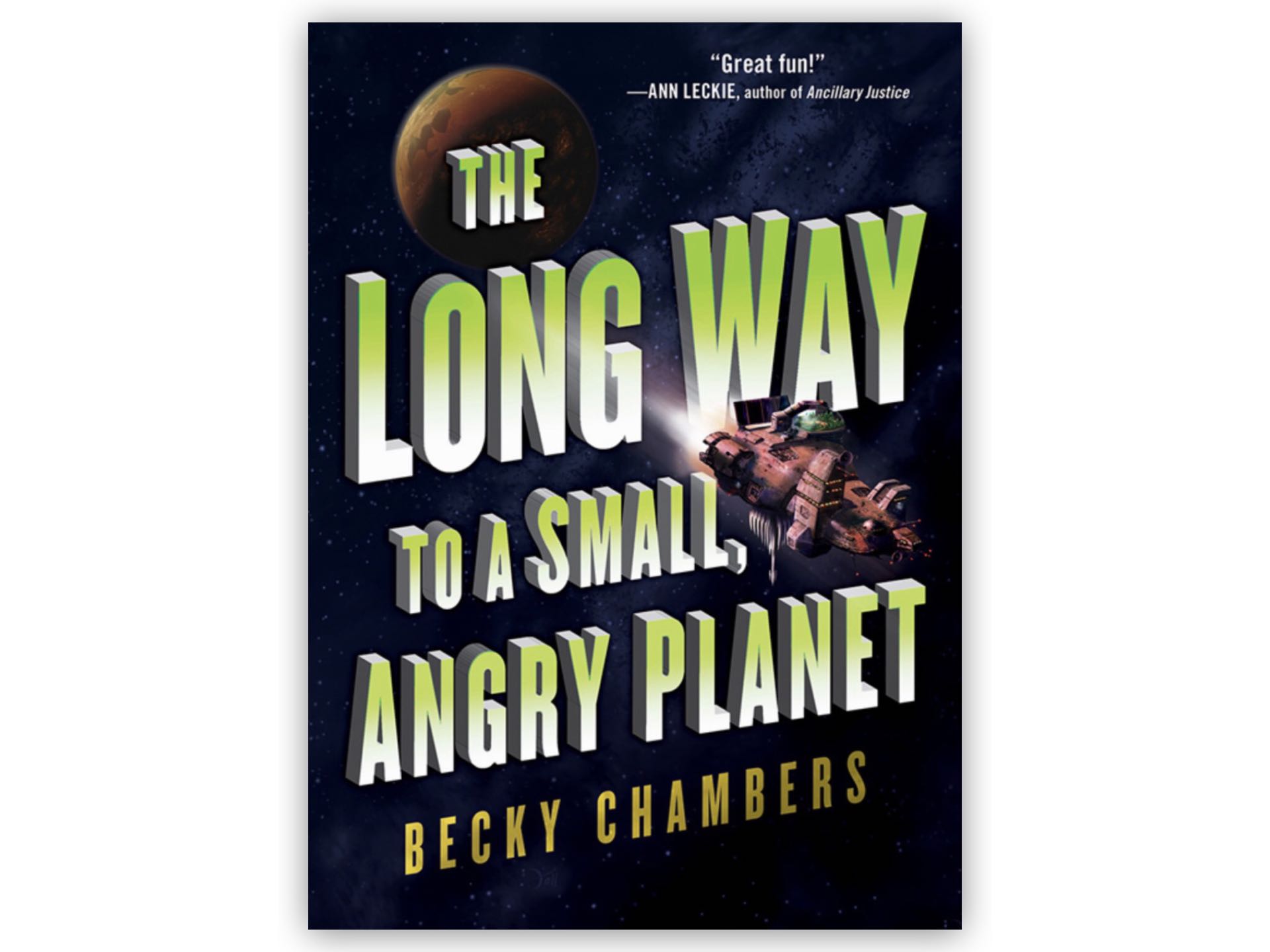 'The Long Way to a Small, Angry Planet' by Becky Chambers
The Long Way to a Small, Angry Planet by Becky Chambers describes itself as a "light-hearted space opera", and that's really the most apt way to put it. If there were ever a "snack food" version of sci-fi, this is it. Sometimes you just need a break from all the doom-and-gloom and universe-ending calamities that pervade so much of media these days, y'know? TLWTASAP is the antidote to all of that.
From the description:
Rosemary Harper doesn't expect much when she joins the crew of the aging Wayfarer. While the patched-up ship has seen better days, it offers her a bed, a chance to explore the far-off corners of the galaxy, and most importantly, some distance from her past. An introspective young woman who learned early to keep to herself, she's never met anyone remotely like the ship's diverse crew, including Sissix, the exotic reptilian pilot, chatty engineers Kizzy and Jenks who keep the ship running, and Ashby, their noble captain.

Life aboard the Wayfarer is chaotic and crazy—exactly what Rosemary wants. It's also about to get extremely dangerous when the crew is offered the job of a lifetime. Tunneling wormholes through space to a distant planet is definitely lucrative and will keep them comfortable for years. But risking her life wasn't part of the plan. In the far reaches of deep space, the tiny Wayfarer crew will confront a host of unexpected mishaps and thrilling adventures that force them to depend on each other. To survive, Rosemary's got to learn how to rely on this assortment of oddballs—an experience that teaches her about love and trust, and that having a family isn't necessarily the worst thing in the universe.
This book's not a story about saving the galaxy. There are no tortured dark heroes. The Wayfarer's motley crew aren't at each other's throats all the time. This is simply a fun little "slice of life" story set against the backdrop of outer space. I recommend it if you're in need of a lighter read, which I think many of us can use right about now.
Note: None of this is to say that I would hand this book to a kid. There's quite a bit of swearing throughout, along with lots of political conversations and content of a sexual nature, though none of the latter is explicity shown "on screen". It reads like a YA novel with adult themes, if that makes sense.
Get the book in these formats: