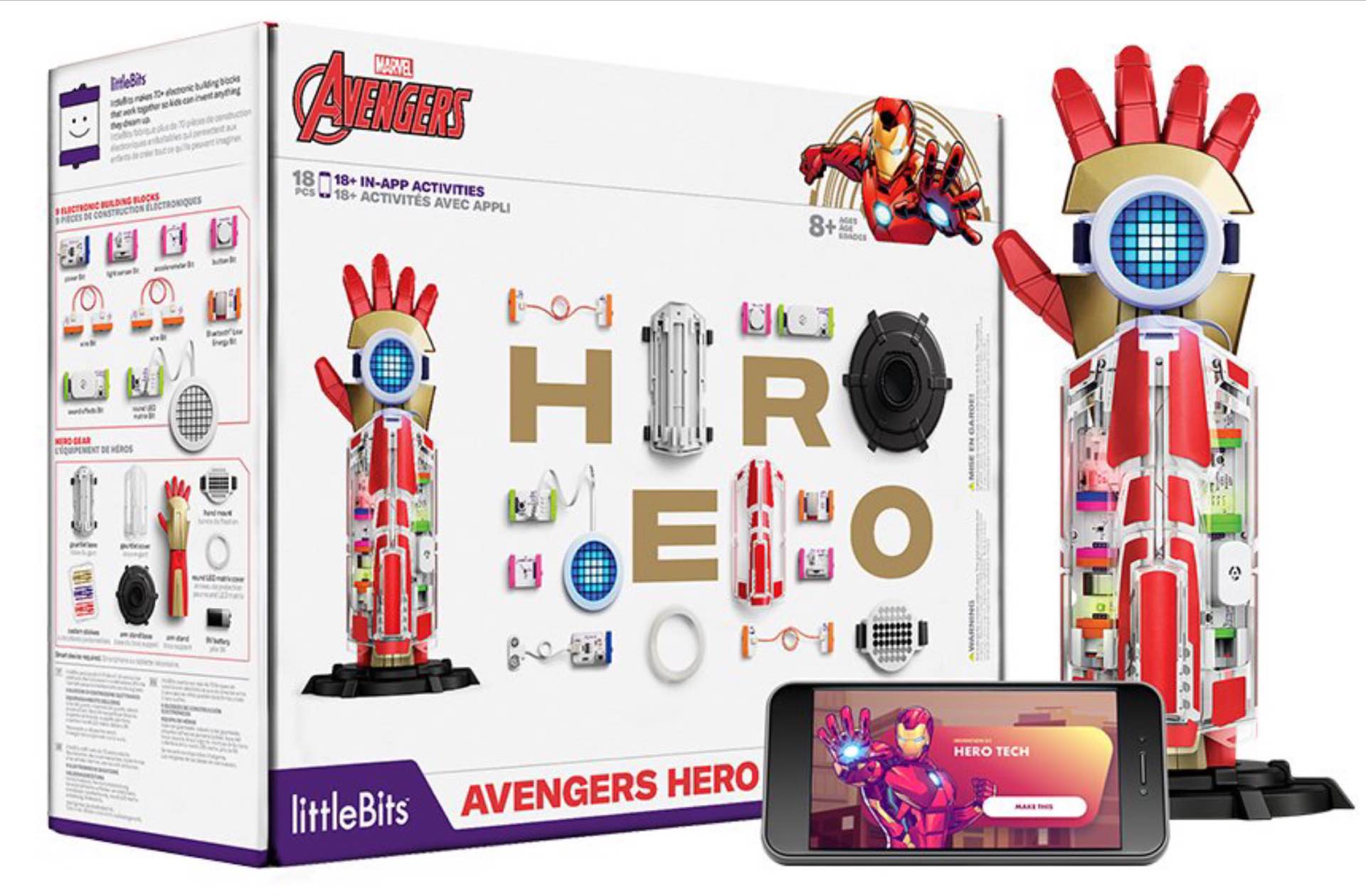 The littleBits Avengers Hero Inventor Kit is Now Available
As I wrote about a month ago, the Avengers Hero Inventor Kit by littleBits is now available for purchase. This kit lets kids become superheroes by building, customizing, and coding their own high-tech gear, and crafting a unique identity to match, all while being "trained" by Marvel heroes themselves:
The kit comes with a transparent wearable sleeve/gauntlet and a variety of magnetic electronic "bits" that can be assembled along that sleeve in various ways to create different inventions:

What's cool is that kids don't just assemble a bunch of sensors and call it a day. Using a special companion app, they'll actually get to work with block code to customize how the gauntlet works, along with receiving lessons from a number of the Avengers on how to make specific functions work. Iron Man shows you how to use light powers, Ant-Man and Wasp help you set up a speed tracker, Black Widow teaches you the art of stealth, and Black Panther and Shuri train you in customizing your inventions.
Trust me, your kid will love this. It'll also make a great gift this upcoming holiday season, in case you have other young'uns in your life (nieces, nephews, etc). Get the kit for $150 on Amazon.