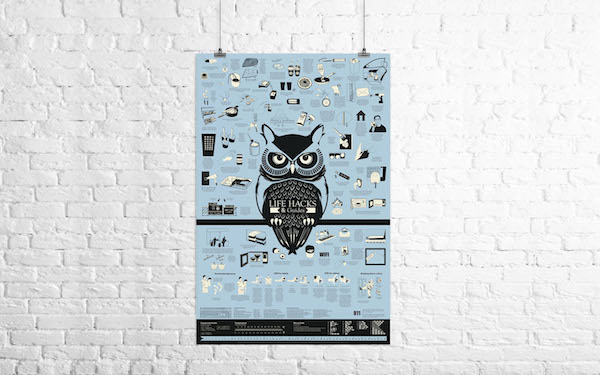 The Life Hack Poster
While the term "life hacks" has gotten kicked around a lot over the years, a new Kickstarter project by Alex Croft breathes new life into the phrase.
The 24×36 inch poster is well designed, featuring white and black art over a beautiful blue. Each "hack" is told as a fun little story around a big owl. Guides on CPR, the Heimlich maneuver, keyboard shortcuts, morse code, a full-size ruler at the bottom of the poster, and more are present.
The "Early Bird Special" includes a screen printed poster on paper from the French Paper Company, shipped right to your door for $25.