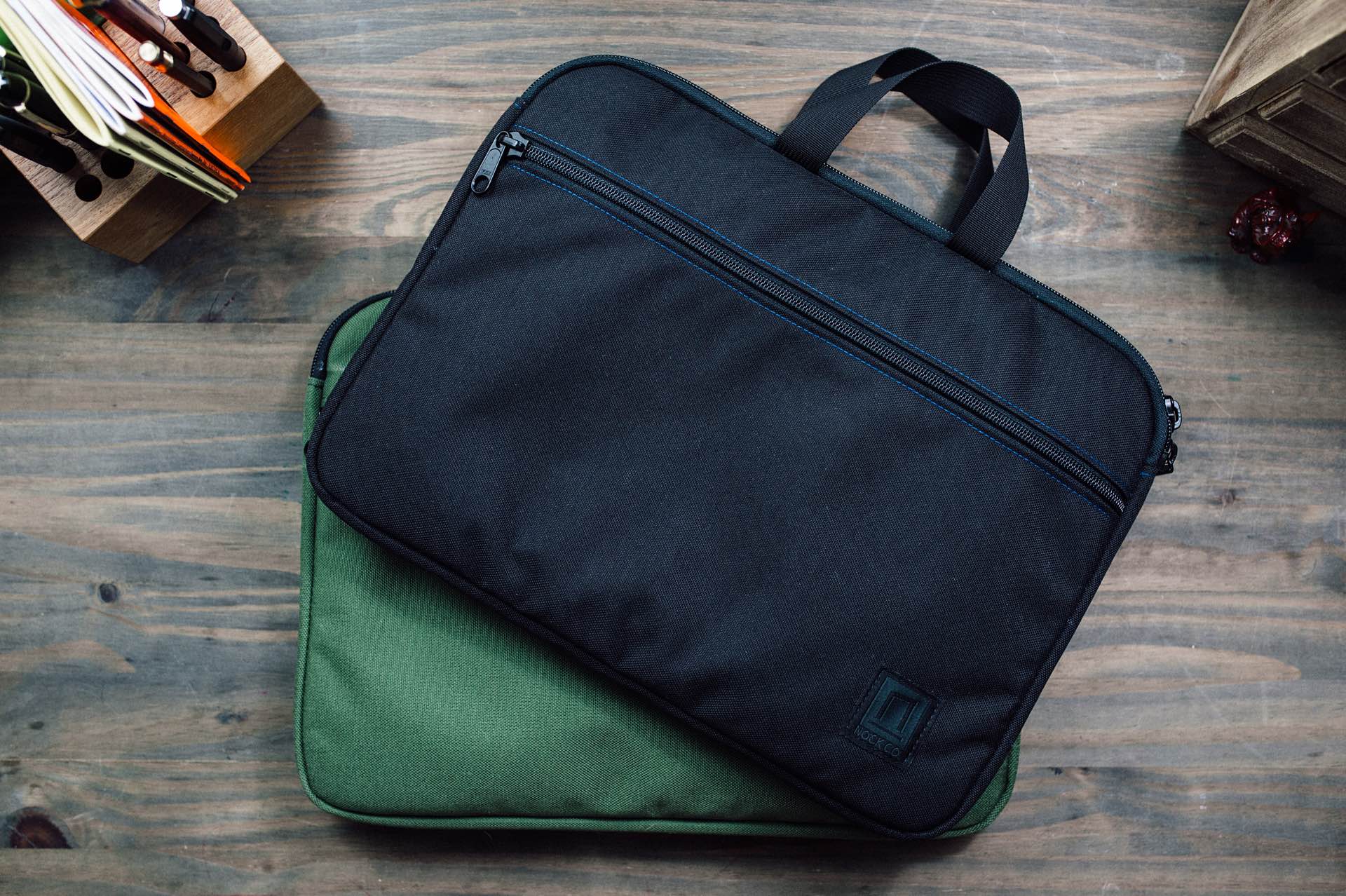 The Lanier Briefcase by Nock Co. [Kickstarter]
Despite being a hermit person and stay-at-home writer, I do occasionally leave the house to get work done at a local coffee shop. When I do, I like to travel relatively light:
I don't need an enormous bag to carry all of this. Luckily, our friends at Nock Co. just launched a Kickstarter campaign for their first-ever bag, the Lanier. It's a slim, low-profile briefcase that carries just enough digital and analog tools to get your daily work done.
They were nice enough to send me a Lanier prototype for testing prior to the project launch, and I've gotta say, I love the build quality of this thing. It simply feels great to hold and use, right down to the zippers (which are of the YKK variety, by the way). The main compartment has more than enough room for my iPad, keyboard, and Confidant; the front zipper pocket is where my charger goes; and the removable pouch is perfect for the memo books, earbuds, and writing utensils.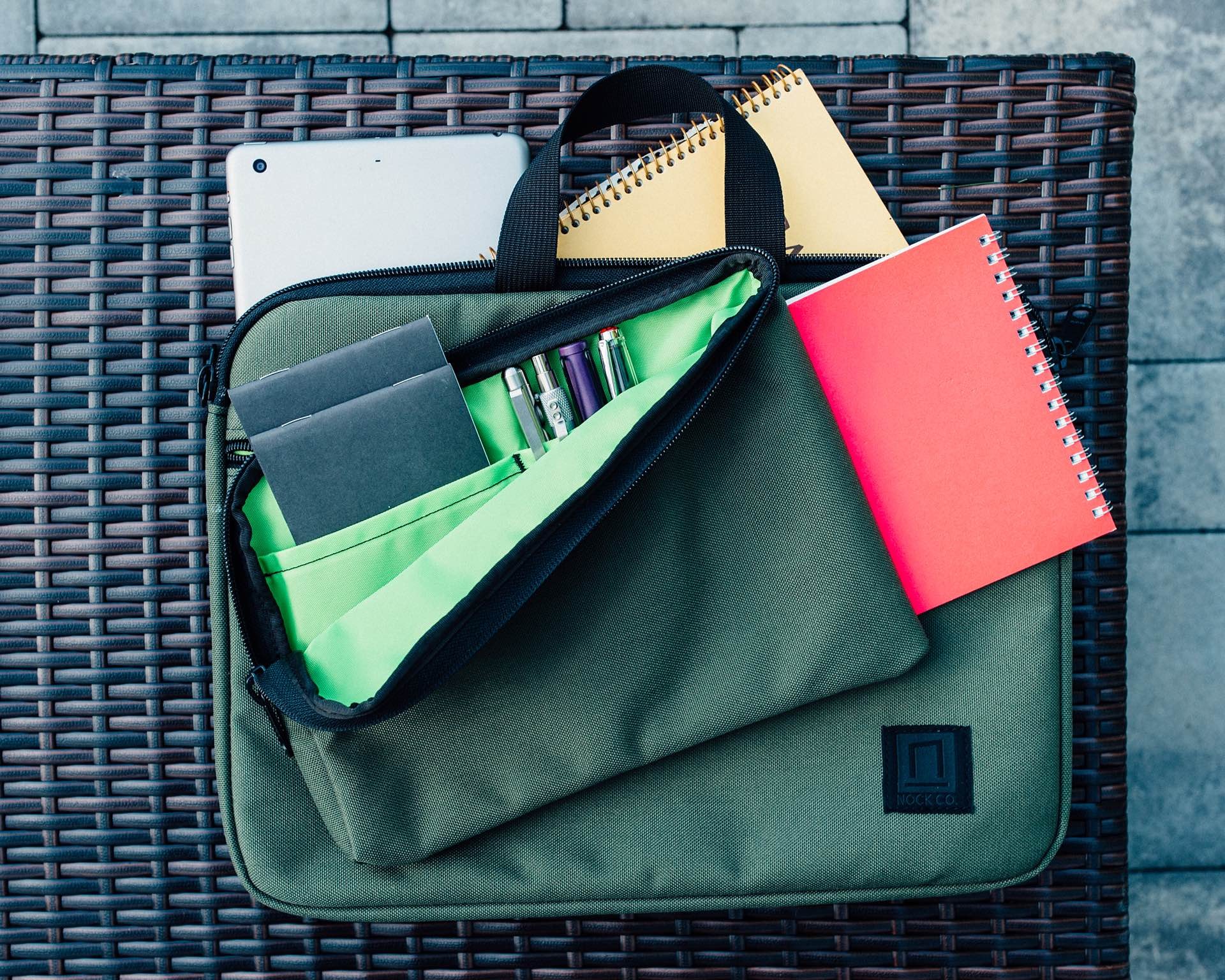 I'm not the type to do "splash tests" of my gear, but the Lanier is made from sturdy 1000D Cordura nylon coated with water repellant, in case you're worried about that sort of thing. In fact, all the materials are top-notch, including the interior 400D cloth material and even the mildew-resistant foam padding.
The Kickstarter project launched just yesterday (Sep 20th, 2016) and they've already surpassed their funding goal. As I write this, there are still 19 "early bird" backer slots left, which gets you a Lanier of your own — in Black/Aqua or Olive/Lime — for just $80 (it will retail for $98 next year).
Once those slots are gone, you'll have to back the project at the $88 level, which is still a great deal. Go support these guys, they make great stuff.