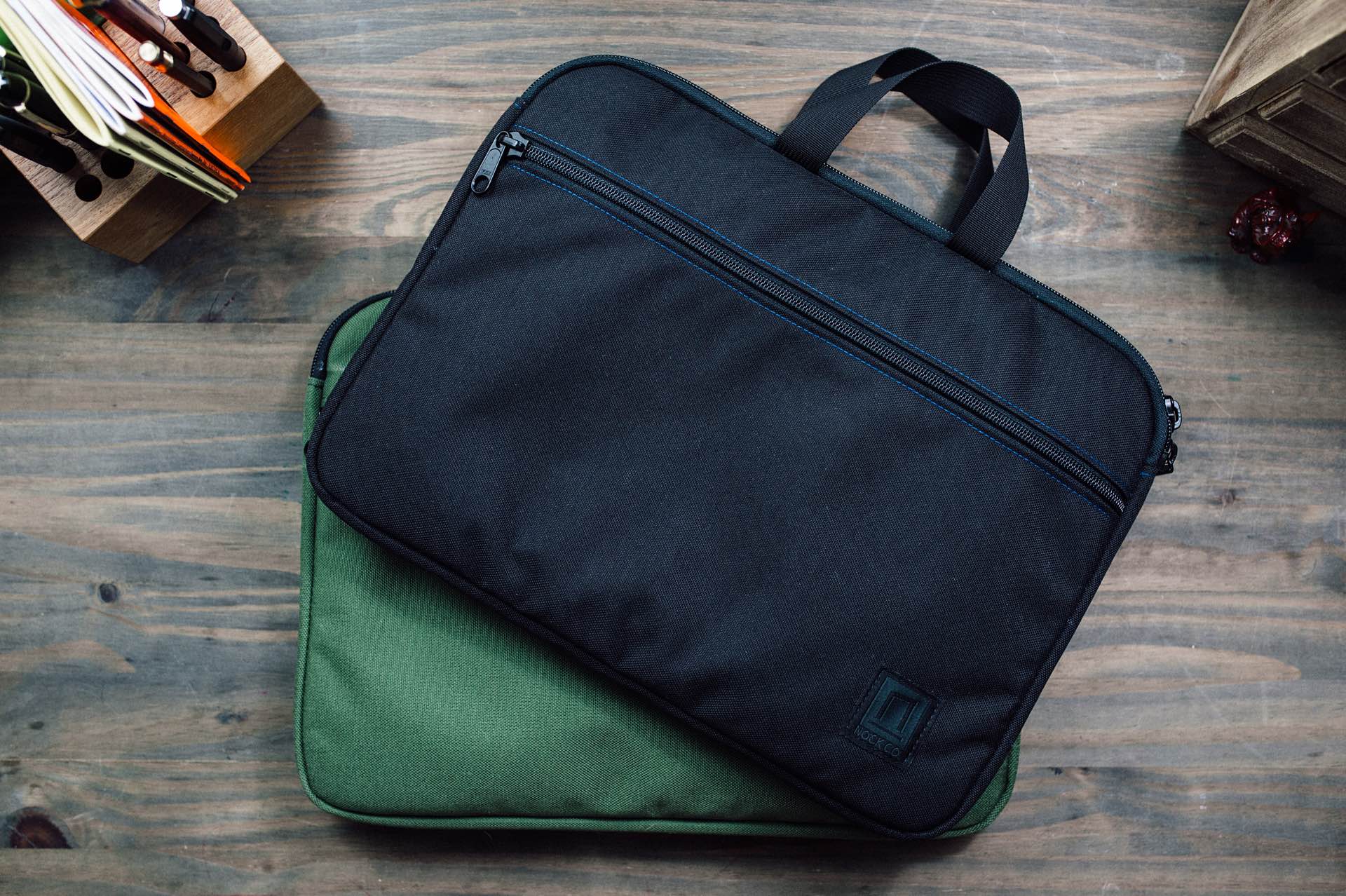 The Lanier Briefcase by Nock Co. is Now Available
When I last wrote about Nock Co.'s Lanier briefcase last September (2016), it was still just a Kickstarter project, albeit one that got funded within the first day.
Here's what I said:
They were nice enough to send me a Lanier prototype for testing prior to the project launch, and I've gotta say, I love the build quality of this thing. It simply feels great to hold and use, right down to the zippers (which are of the YKK variety, by the way). The main compartment has more than enough room for my iPad, keyboard, and Confidant; the front zipper pocket is where my charger goes; and the removable pouch is perfect for the memo books, earbuds, and writing utensils.
And now, the Lanier is available for direct purchase at Nock Co.'s site for $98. The Black/Aqua prototype they sent me is still something I use almost every day (basically whenever my wife and I need to do work away from the RV). It fits everything I listed in that first post plus my wife's iPad 4 + keyboard case and our son's Amazon Kindle Fire Kid's Edition (you know, the one with the thick blue shell). It's a tight fit with all that stuff but it works.
After nine months traveling around the country with this thing, I can definitely attest to its quality and durability. My only quibble is that I wish there were a way to attach a shoulder strap, but even that's not too big a deal. Get one for yourself and thank me later.