The "Illumine" Kids Science Book Series by Carnovsky
In their own words, Carnovsky is a "Milan based art/design duo comprised of Francesco Rugi & Silvia Quintanilla," and they are perhaps best known for their three-layered RGB artworks, which can be viewed through each part of a three-color lens — red, green, and blue, respectively — to reveal just one of those layers at a time.
Keeping the theme of those pieces of art, they've partnered with a handful of authors to publish a series of STEM-friendly books for kids, which use the same kaleidoscopic layering technique and come with their own colored lenses, through which kids can explore various facets of whichever topic the book in question is about.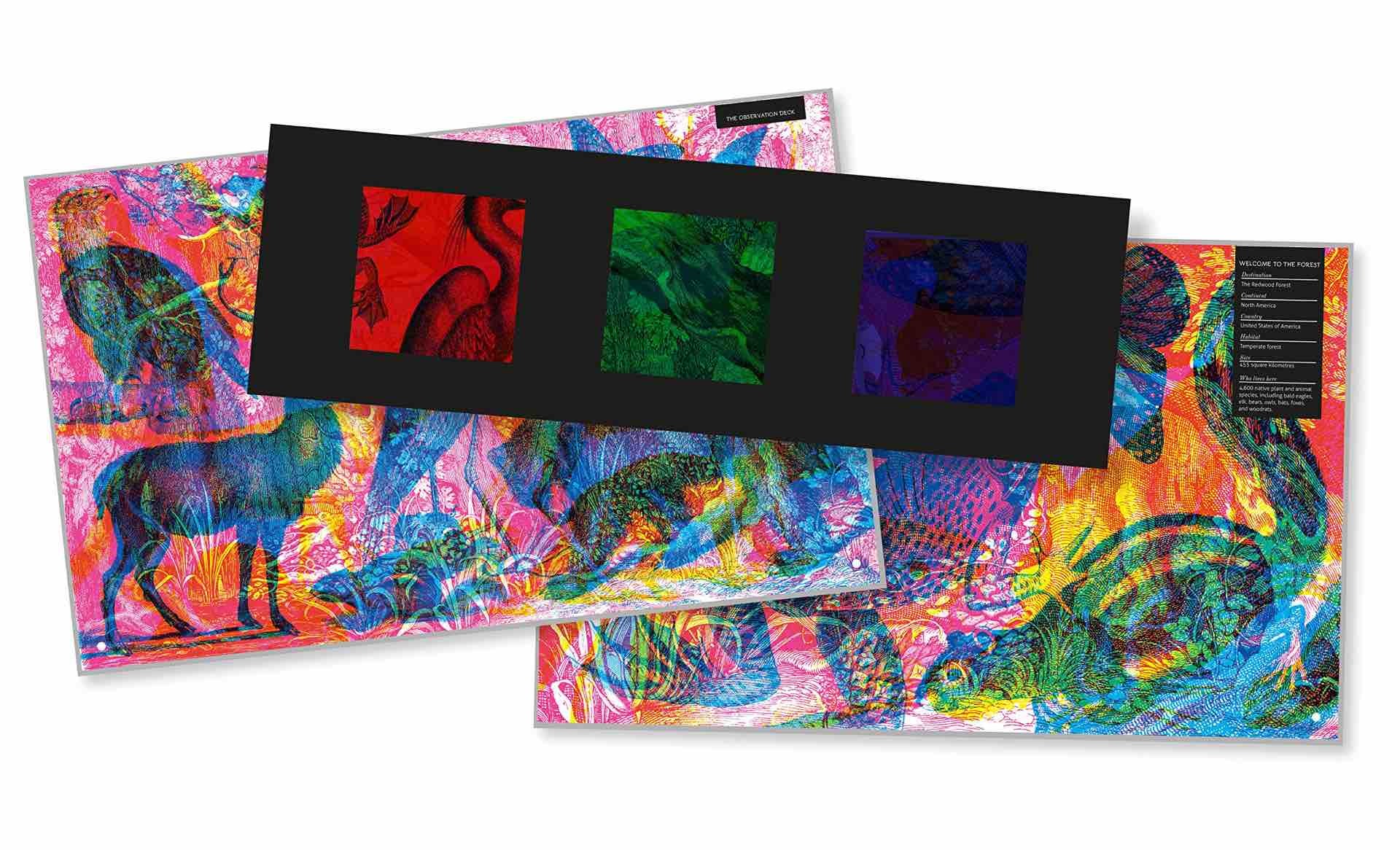 The books are:
There's even a new one set to release exactly one month from when I write this: Illumibugs, which will be all about bugs, invertebrates, and other creepy crawlies the world over.
Any of these would make a great gift for a curious young reader, and even better would be handing them the entire collection at once 😉