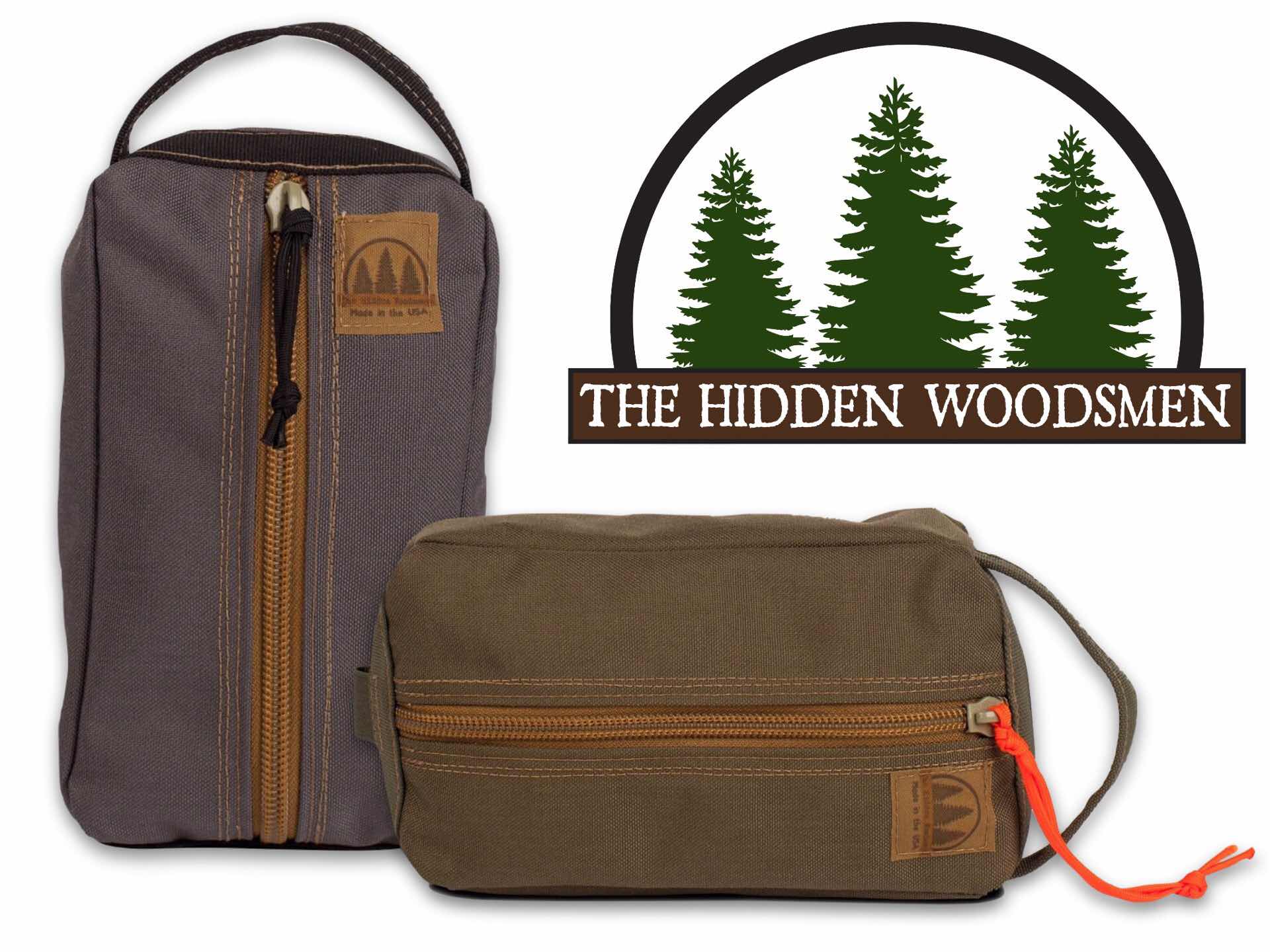 The Hidden Woodsmen's 2019-Edition Possible Pouch
The Hidden Woodsmen's Possible Pouch is essentially a well-made dopp kit that, given the company's branding and aesthetic, is ostensibly designed for bushcraft/trapping/hunting purposes, but of course works well for holding any kind of everyday gear.
Measuring around 9″ x 5″ x 3″ — the size varies a bit with each bag — this durable pouch is made from a water-resistant, rot-proof 1000d nylon material and has a beefy zipper with a US-made paracord pull, plus a generous grab handle. You can throw a surprising amount of stuff in there. On an outdoors excursion for example, you might toss in a compass, knife, fishing kit, notepad and pen, some medical/hygiene equipment, and any other small objects you wouldn't want to lose in the field.
Now, you may notice that a version of the Possible Pouch is listed on Amazon, but it's an older one that's a bit smaller, is made from 500d material rather than 1000d, and doesn't come in nearly as many colors.
If you want the most up-to-date version of the pouch, you can grab one for $25–$30, directly from The Hidden Woodsmen.