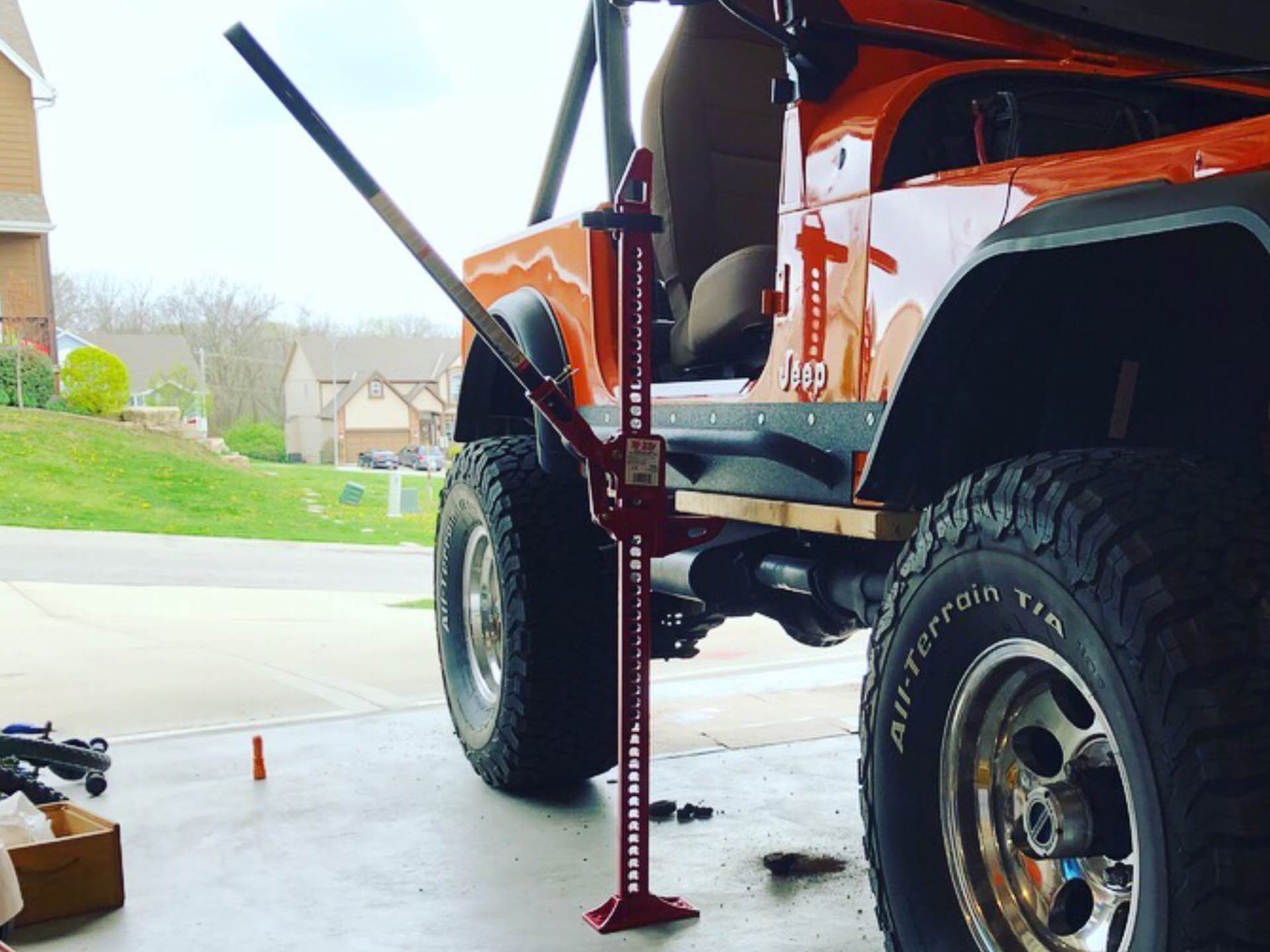 The Hi-Lift All-Cast 4×4 Jack
Photo by our editor-in-chief Shawn Blanc. Read about his Jeep CJ-7 build here.
---
If you've got a truck or 4×4 that you like to take offroading, you might want to keep a Hi-Lift jack in or on your rig. Chances are you're going to need to recover your vehicle from a tricky situation on the trail at some point, and when something like that comes up, you'll be glad to have a Hi-Lift on hand — provided you use it correctly and safely.
This video gives a great overview for the basic jacking process:
And this one shows what it's like to use the Hi-Lift as a winch:
If you don't like the idea of using the Hi-Lift as a winch itself, it can still assist an actual winch by lifting the corner of your vehicle to clear whatever hole, embankment, or rock shelf you're dealing with.
However you employ the Hi-Lift, be sure you've done your research before hitting the trail so you don't endanger yourself or your vehicle by using it incorrectly. I've honestly barely even scratched the surface of what you might wanna know about this tool. You'll find lots of good info (and believe me, plenty of opinions…) on Jeep forums and the like.
The eye-grabbing all-cast red jack comes in 42-inch, 48-inch, and 60-inch versions, ranging between $81 and $84. You can save a few bucks by getting their cast-and-steel jack instead, and it does perform pretty much the same, but it'll wear out more quickly over time.