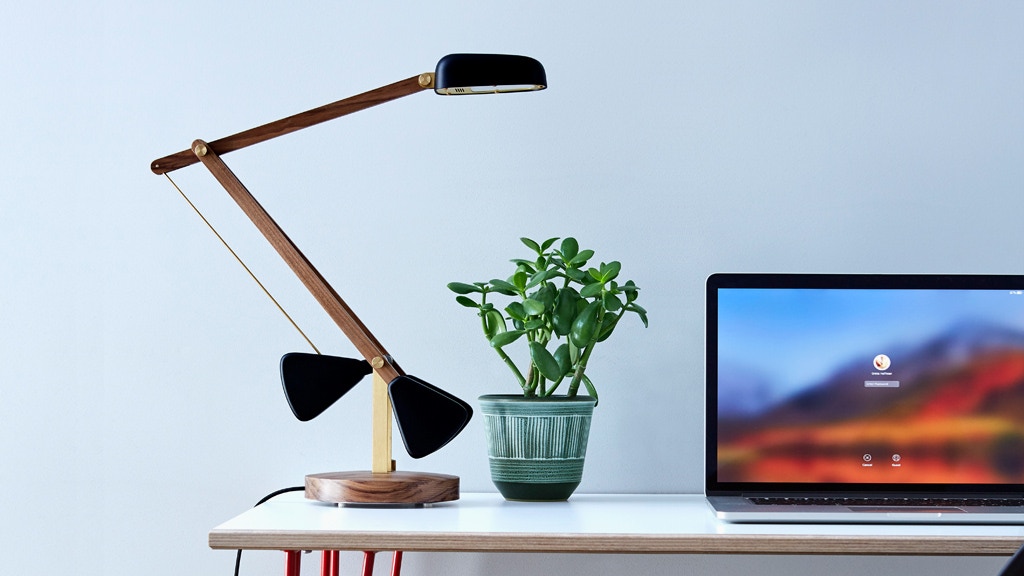 The Herston Self-Balancing Desk Lamp [Kickstarter]
Creative partners Oliver and Greta Chambers are the respective industrial and digital designers behind Herston, a studio which has brought their first product to Kickstarter: the Herston Self-Balancing Desk Lamp.
It looks like a simple wooden lamp at first glance, except for two clever bits of engineering:
Counter-weights: Those leaf-shaped things on the back of its "spine" are powder-coated cast iron weights that act as a counter-balance mechanism. What this means for you is that you can effortlessly adjust the lamp to any position and it will stay there through the power of simple physics.

No visible cables: They used conductive materials at the joints and elsewhere to carry current from the base of the lamp to its head, thus eliminating any need for visible cables. The overall effect this creates is pretty neat (figuratively and literally).
As far as the lighting itself goes, the LED module can be adjusted via the solid brass knob on the lamp base. It should also last for a long time, on the order of 60,000 hours — or over 27 years, if you use it for 6 hours a day.
As of October 29th, 2018 the project only has a little over two days left before it's successfully funded. They've nearly tripled their funding goal already, so no worries there. Back the project at the £290 (~$372 USD) level or higher to eventually receive a Herston Desk Lamp of your own.