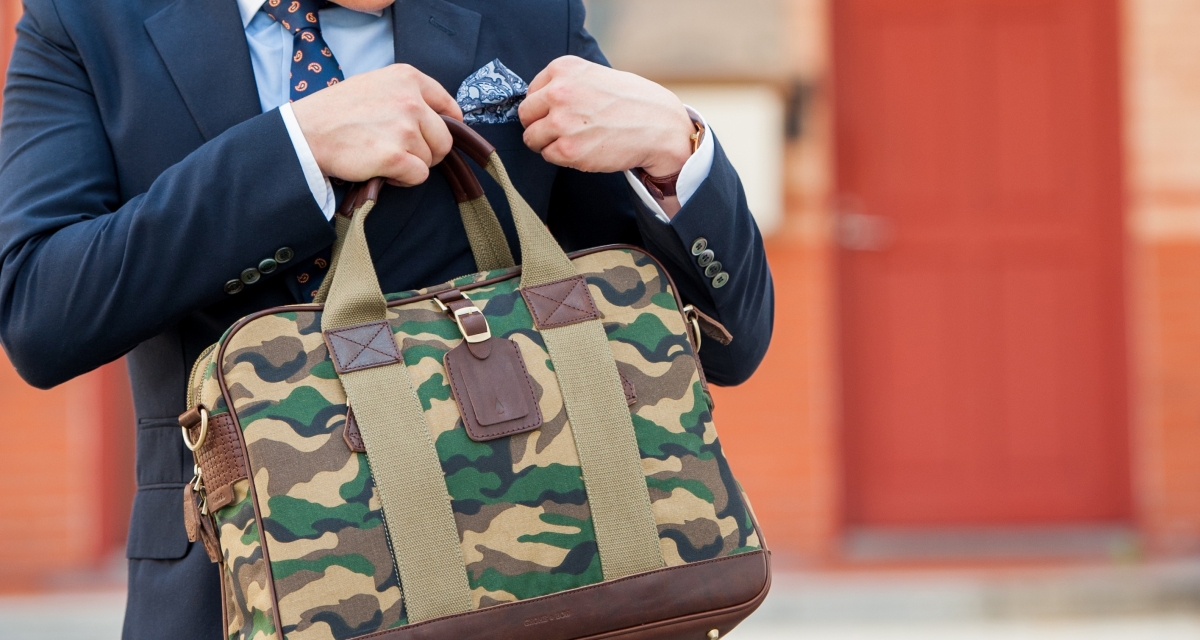 'The Hare & The Flying Tortoise' Collection by Gnome & Bow
"What if bags could be more? What if bags could tell stories?"
This is the question Quanda Ong asked himself in May 2013, when he quit his banking job to found fashion company Gnome & Bow. This mindset led him to develop an imaginative brand that focuses on making great bags and other accessories that use clever, subtle details to tell a story.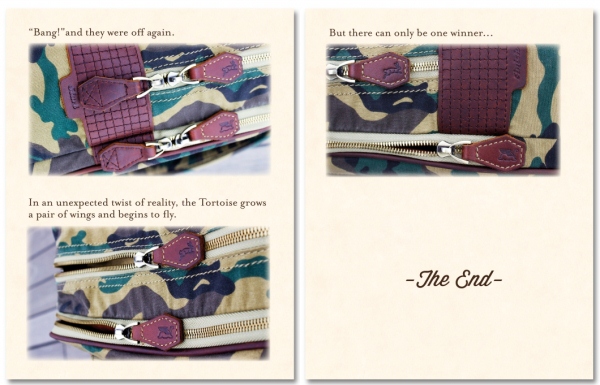 After months of designing and prototyping, he's finally ready to put The Hare and the Flying Tortoise collection into production. The collection consists of a folio, a briefcase, a duffel, a backpack, a cardholder, a card sleeve, a billfold wallet and a bracelet. The bags and folio are available in three styles (not just camo as pictured above).
Each item is made from top-notch, durable materials—such as full-grain leather and 100% cotton twill—and you'll find the hare/tortoise story on nearly all of them.
To get this project off the ground, he has turned to the Pozible crowdfunding platform. They've already reached 2/3 of their funding goal, and there are still 24 days to go. The various backer reward tiers earn you items from the collection at discounted prices, so now is your chance to get in on some awesome stuff before it goes to market.