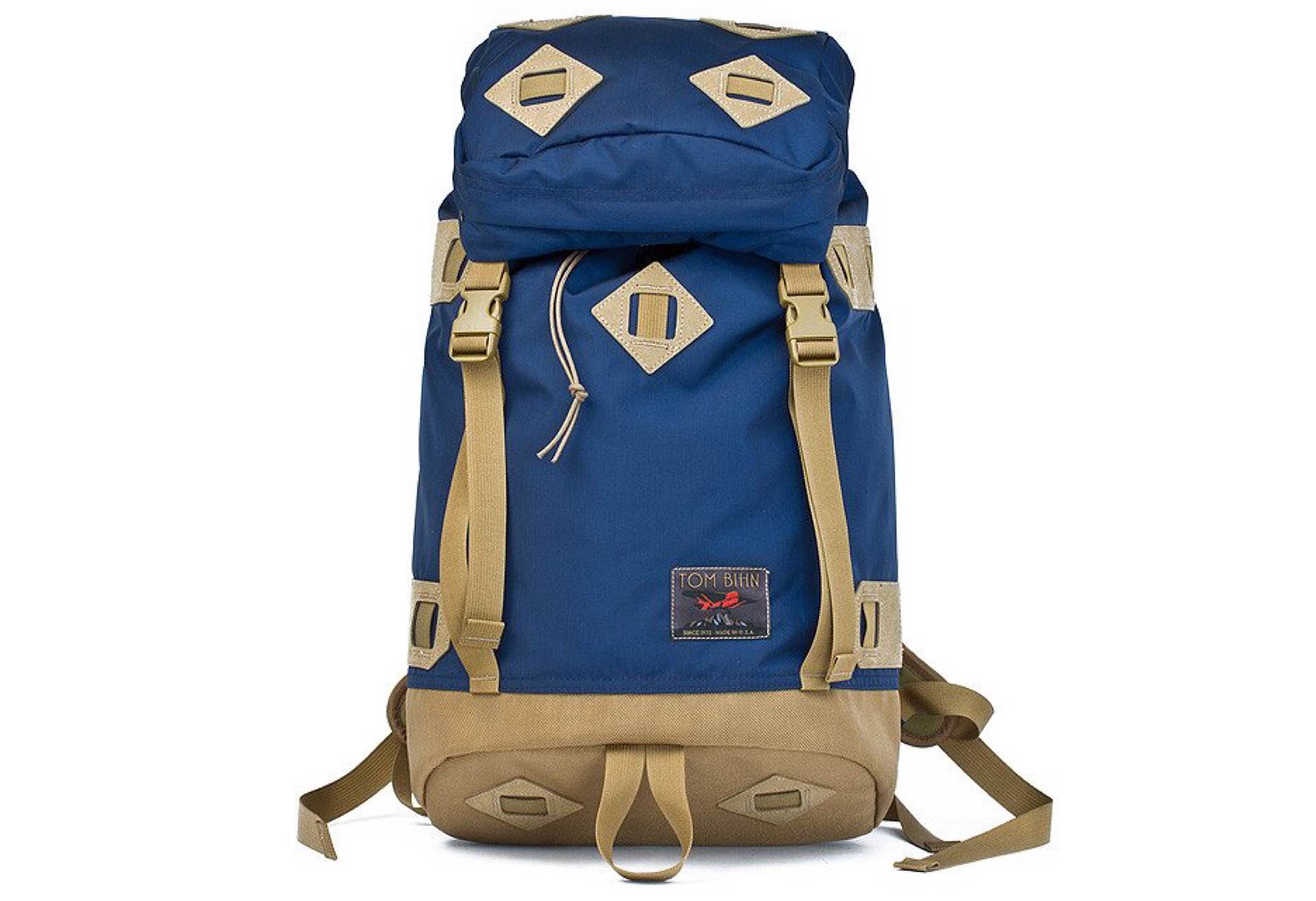 The Guide's Pack by Tom Bihn
The handsome Guide's Pack by Tom Bihn is an incredibly well-built, top-loading daypack that's just as at home on city streets as it is on alpine trails. With an exterior made from 420-denier parapack fabric and a bottom made from 1050-denier ballistic nylon, this bag can handle pretty much anything you throw at it, and you'll be able to hand it down to your kid at some point.
There are two major compartments:
The large main body compartment is essentially an open 31-liter tube that closes with a drawstring and cinches tight with a cord lock. Nothing too fancy in terms of organization here, just a bunch of room for you to throw gear in. It also sports a removable internal backbone/frame that you can adjust to match your spinal curve for better comfort while wearing.
The top flap pocket, on the other hand, is three pockets in one, with a surprisingly spacious main pouch in front and two zippered mesh pockets stealthily hidden underneath.
The bag really becomes more fun when you attach a couple of optional side pockets — one for either side. Like so: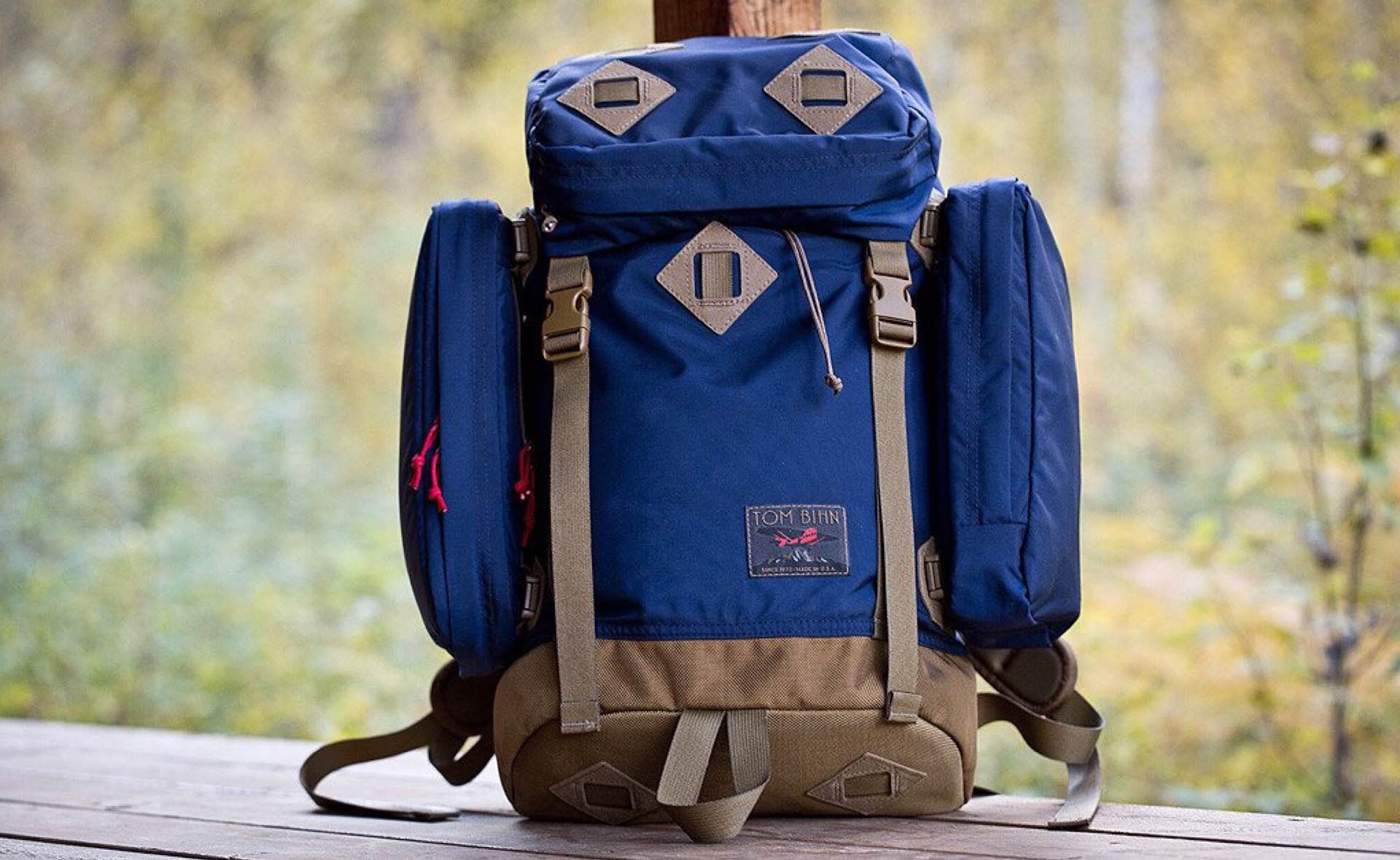 They have a basic side pocket ($40) that's great for holding a 1-liter water bottle or anything you might want quick access to, with a zipper pocket underneath (where the pocket rests against the bag) where you can hide your wallet/keys/etc. There's also a "Leads Pocket" ($60) that's the same size as the basic one, but features extra internal organization such as two zippered mesh pockets, elastic loops for pens/pencils, and heavy webbing for clipping things to.
Everything you need to know about this bag, our pal Chase Reeves covers in this 36-minute video (there's some NSFW language):
You can buy the bag at Tom Bihn for $250, with additional pockets and other accessories sold separately. (On the product page, scroll down to the "Build Your Own Organization" section to read more about those accessories.)