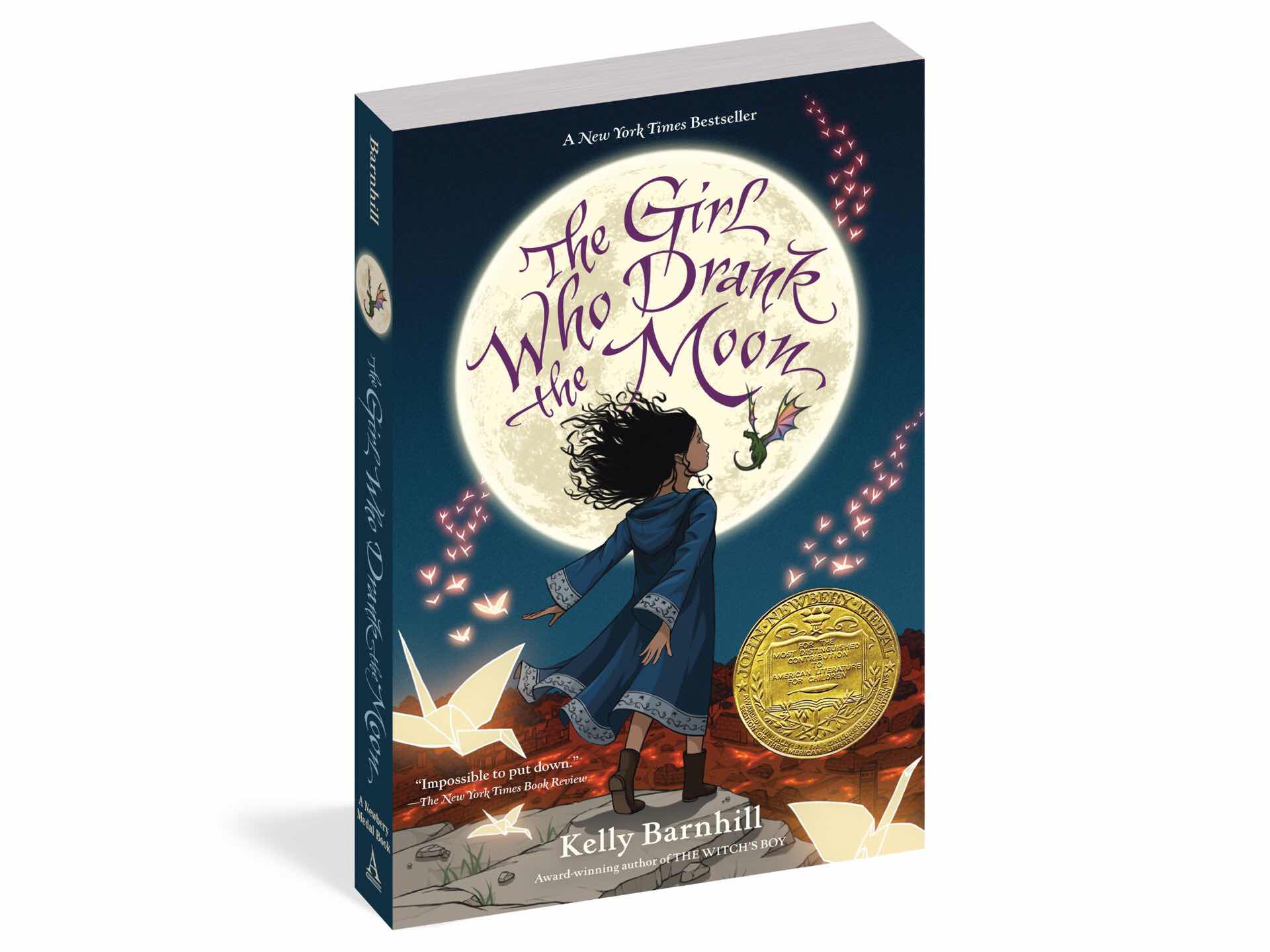 'The Girl Who Drank the Moon' by Kelly Barnhill
Even though my 7yo son can read perfectly fine on his own — seriously, he astounds me sometimes with the words he can quickly and accurately read the first time he sees them — one of the more enjoyable parts of each day in our home is our nightly bedtime story, where I read a few chapters of a book aloud to him. (My wife likes to listen in too.) I love bringing these stories to life for him, character voices and all.
The one we're currently reading is The Girl Who Drank the Moon by Kelly Barnhill. This captivating modern fable tells the story of a kindly witch who decides to raise a human baby girl after accidentally feeding her moonlight, causing her to be filled to the brim with magic.
I'll let the official description tell you the rest:
Every year, the people of the Protectorate leave a baby as an offering to the witch who lives in the forest. They hope this sacrifice will keep her from terrorizing their town. But the witch in the Forest, Xan, is kind. She shares her home with a wise Swamp Monster and a Perfectly Tiny Dragon. Xan rescues the children and delivers them to welcoming families on the other side of the forest, nourishing the babies with starlight on the journey.

One year, Xan accidentally feeds a baby moonlight instead of starlight, filling the ordinary child with extraordinary magic. Xan decides she must raise this girl, whom she calls Luna, as her own. As Luna's thirteenth birthday approaches, her magic begins to emerge–with dangerous consequences. Meanwhile, a young man from the Protectorate is determined to free his people by killing the witch. Deadly birds with uncertain intentions flock nearby. A volcano, quiet for centuries, rumbles just beneath the earth's surface. And the woman with the Tiger's heart is on the prowl . . .
This entrancing book's got everything you want in a fairy tale: spellbinding sorcery (both light and dark), well-spun prose, unlikely heroes, a bit of mystery, a good deal of tragedy, strong morals, self-discovery, and yes, love. I'm enjoying the story just as much as the kiddo is, and I think you will too.
Get the book in these formats: