The Focus Course
Yesterday, our own editor-in-chief Shawn Blanc launched his biggest, most ambitious product yet: The Focus Course.
This guided, online course is designed to, over the course of 40 days and at your own pace, help you become not only a more focused person, but also someone who is more productive, more diligent, more clear-headed, better at time-management, and even more creatively imaginative.
Staying true to that spirit, this is not a course you sit back and idly consume; the best way to learn and create meaningful change is by doing, and The Focus Course was built with that in mind. Each day you'll be assigned a fun, simple action item to complete along with a teaching lesson about the value, relevancy, and practicality of that day's task.
The course is broken into five modules, each centered on a theme:
Foundations — Days 1-7 focus on personal integrity, creative imagination, progress, reducing distractions, building social support, generosity, and simplifying.
Honesty — Days 8-17 focus on who you are and what's important to you; roles, values, vision, legacy, short- and long-term goals, and how to realistically move toward them.
Clarity — Days 18-28 focus on how you're currently spending your time and energy, what your potential is, and how to apply change and begin making progress.
Action (and Resistance — Days 29-34 focus on the most common areas of resistance and how to overcome them.
Meaning — Days 35-40 focus on joy, fear, meaningful work, finding flow, margin for thought, and community.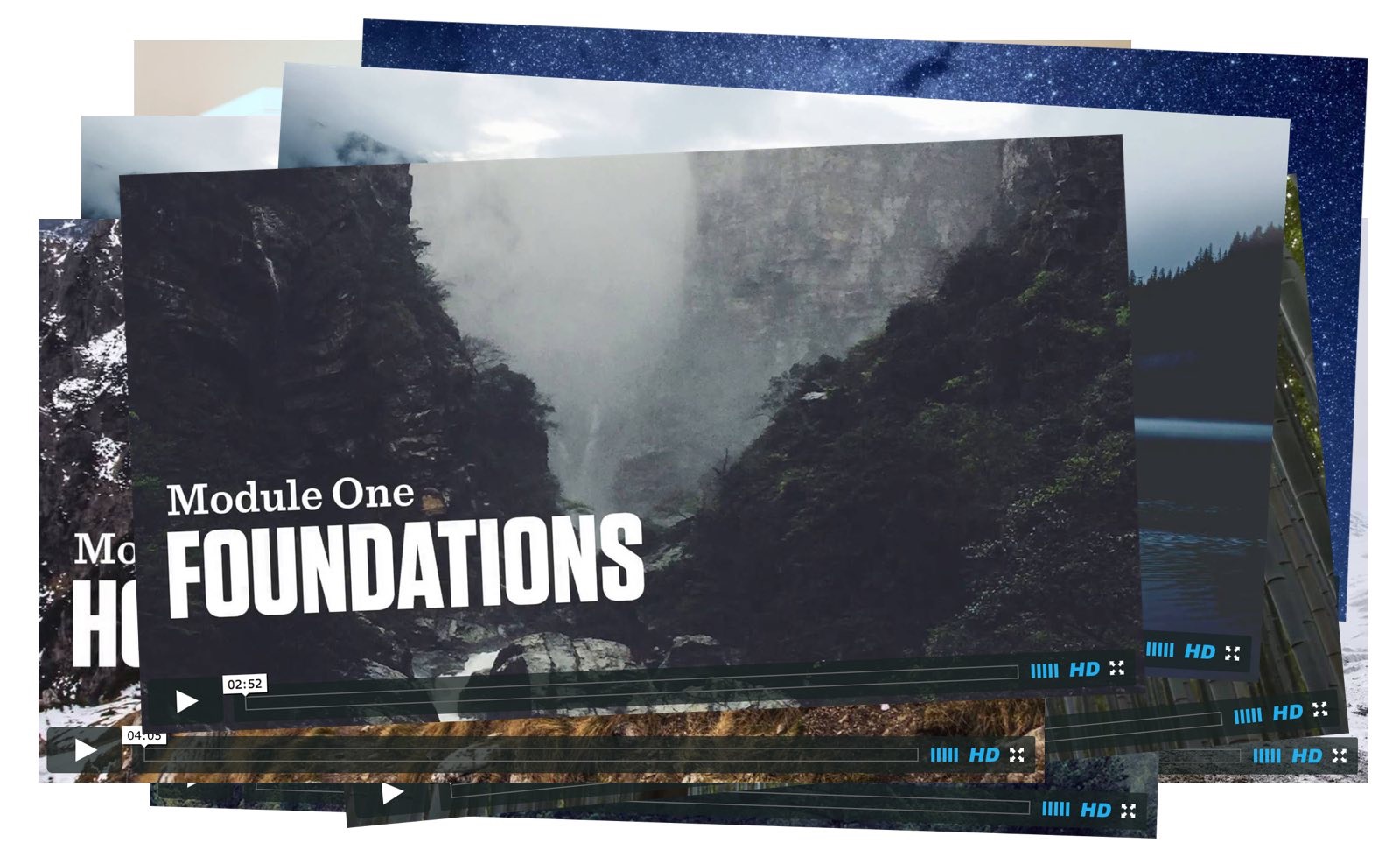 What's more, The Focus Course extends beyond just the course itself. You also get access to a ton of additional content, including a members-only discussion forum (this one is huge because community really matters), a downloadable PDF workbook of the entire course, plus bonus articles and 19 downloadable HD videos. And since you get lifetime access to the course, you can start when you're ready, take your time, and do it again a year or two from now.
Over the past 11 months, Shawn poured himself into this project, spending thousands of hours writing, researching, and designing the course. Watching the whole thing come together was inspiring, to say the least. If you've been struggling with focus or productivity, I urge you to check out The Focus Course. It may just change your life.
---
As of this writing (Wednesday, June 24th, 2015) the course is celebrating its launch with an introductory price of $199. Next Monday, on June 29th, that price will go up to $250.
Also, anyone who signs up for The Focus Course during the first week will be eligible to win one of the following prizes:
Needless to say, you should sign up for the course now.