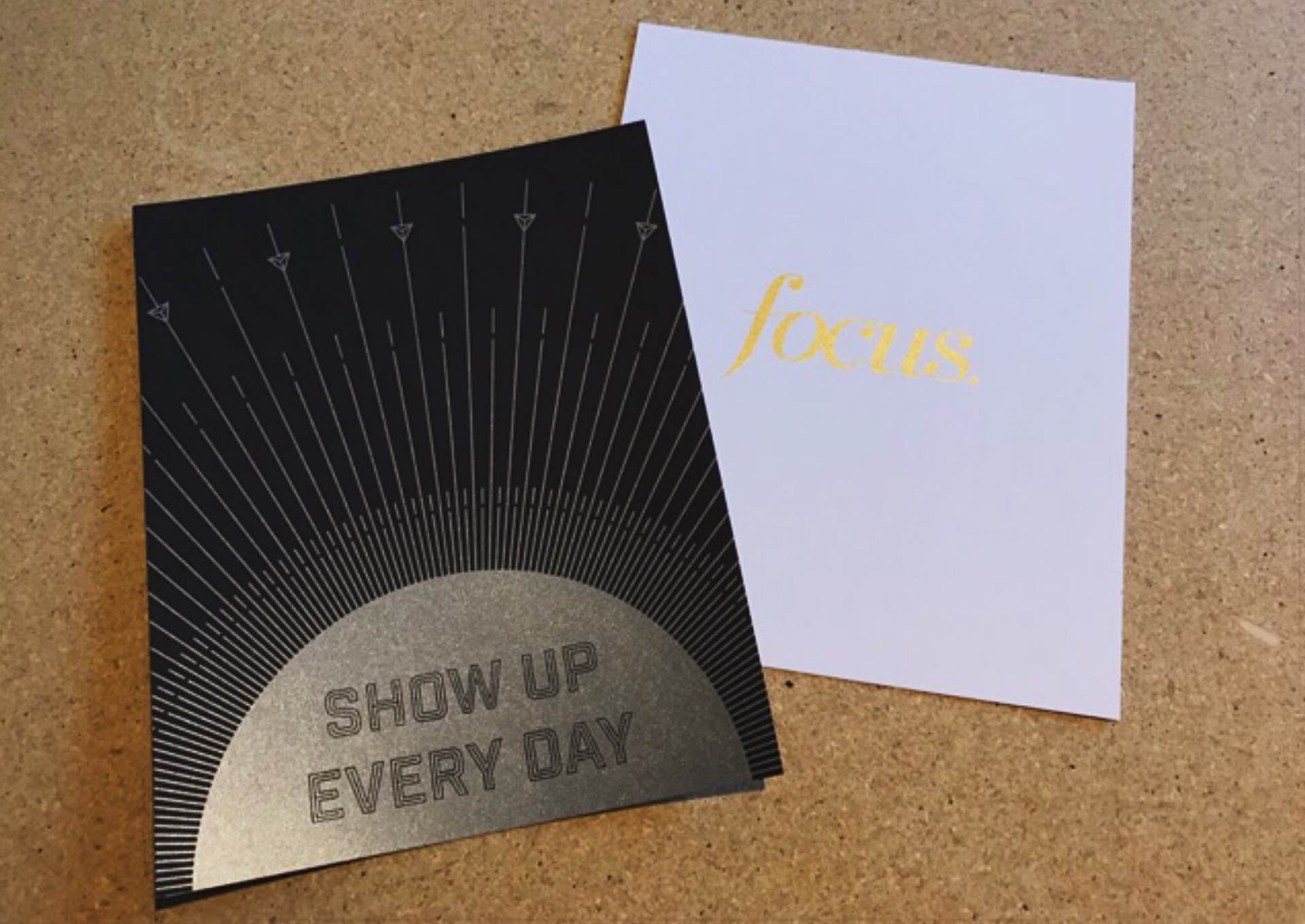 "The Focus Course" Prints by Platonic Press
Wade Meredith is a Kansas City-based designer who runs a shop called Platonic Press, where he produces limited-run prints designs, with a twist:
That's why I produce designs in limited runs, and sell each piece for a unique price. E.g. print number one is $1, number two is $2, number three is $3, and so on… When you get one, it is yours from start to finish and it will never happen that same way for anyone else.
He recently teamed up with our own editor-in-chief Shawn Blanc to produce two 8″ x 10″ prints inspired by The Focus Course, Shawn's excellent online course centered around productivity and creating meaningful work.
The two prints (which are each limited to 100 units) are:
"Focus" — Features painstakingly hand-set type with custom ligatures screened using gold metallic ink on white heavy art stock.
"Show Up (Every Day)" — The type on this one is set in a silver metallic sun with solid detailing on black art stock.
In a blog post about the project, Wade writes:
We wanted to create something that was complementary to, but could stand on its own, outside of Platonic Press or Focus Course. These inspirational prints fit the bill nicely. They'll be right at home in any creative's home or office, or uh, home office. It was also important to us that these prints work on a different levels. Each one can stand alone if you have a favorite, but screened in metallic inks on contrasting backgrounds they are definitely complimentary if purchased and hung together.
You can find these prints and others on the Platonic Press store page.