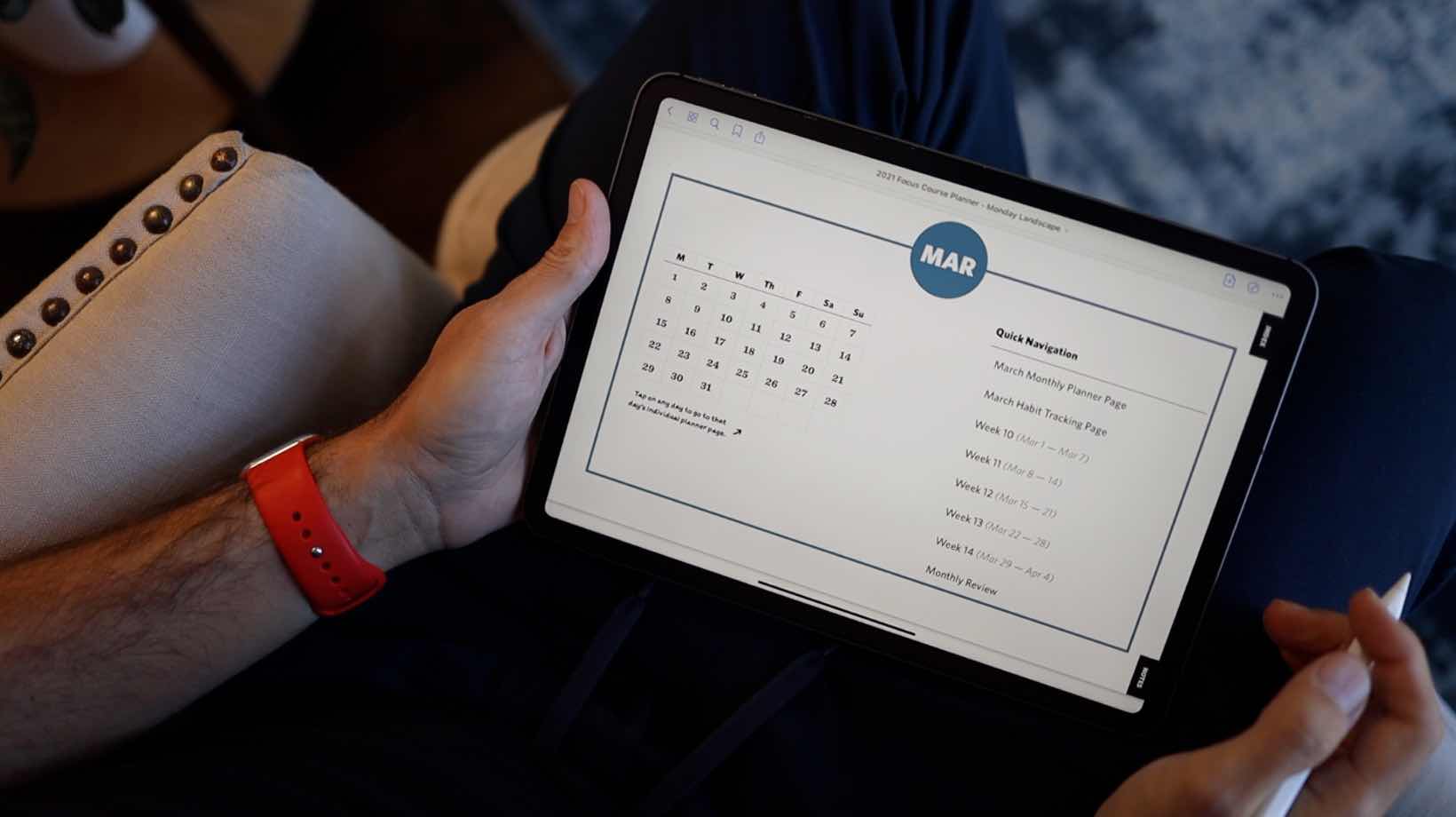 Now Available: The Focus Course 2021 Digital Planner
The good news: 2020 only happens once. 😌🙏
The other good news: Over at our sister site The Sweet Setup, we've updated last year's hugely popular Focus Course Digital Planner for 2021, and you can get your hands on it right now! 📒📲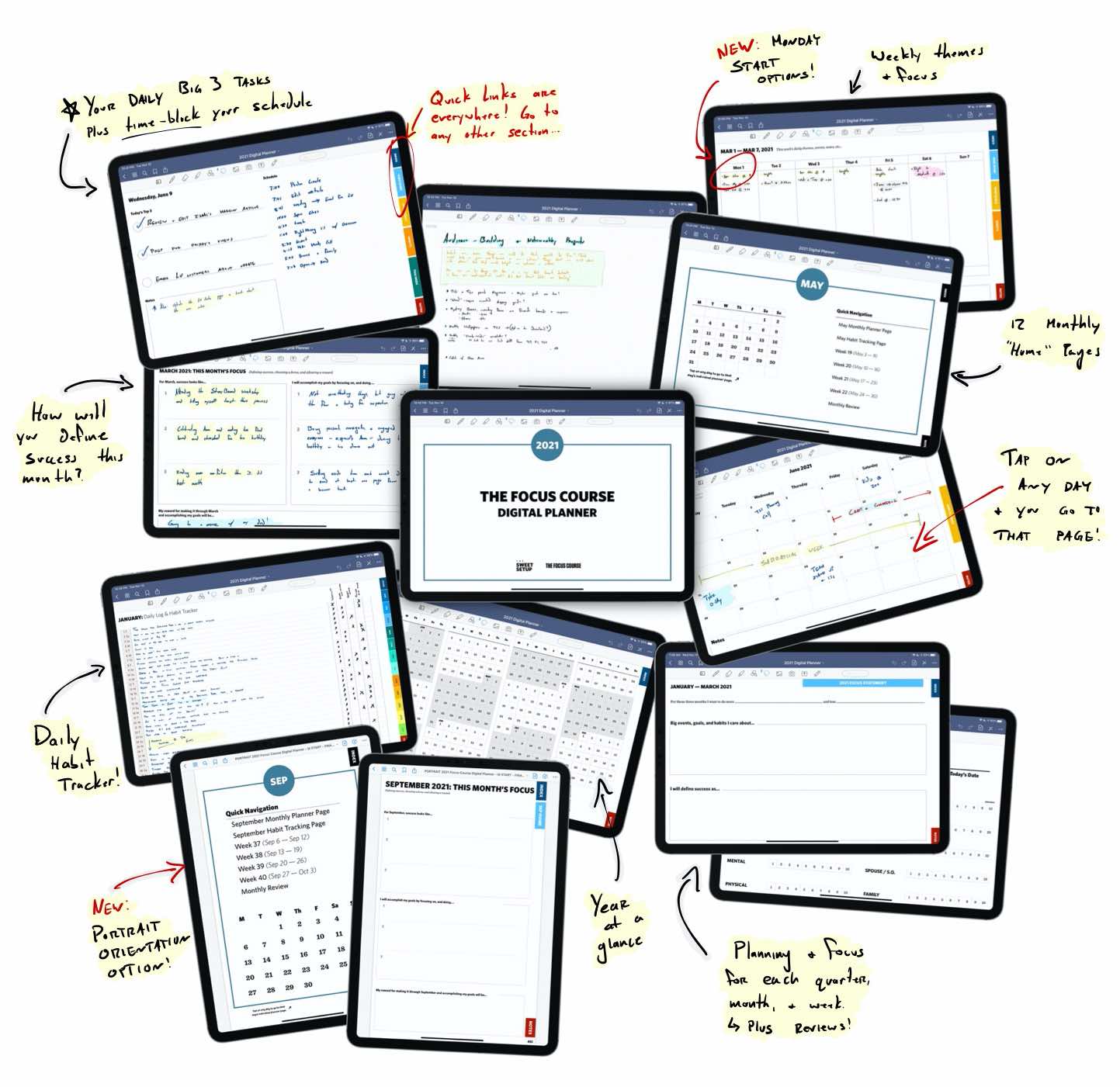 Like last year's edition, the 2021 Focus Course Planner is built for the iPad, but it's not a standalone app, even if it looks like one. Rather, it's an incredibly detailed and interactive PDF document designed to work well in a handwritten notes app like GoodNotes or Notability. (We compared the two last year, in case you need a starter guide.)
The system in the planner is based on the proven ideas from our flagship productivity course, The Focus Course. We've taken just the few, most important things that will help you stay focused on what matters each day — and placed them right in front of you. All you need to do is follow along.
Here are some nerdy facts about the Planner itself:
700 individually numbered pages for fast referencing and indexing.
Over 6,000 internal document links to help you quickly navigate thoroughly the planner.
Multiple calendar views, including one for the year, various ones for each month, and each week.
Brand new for the 2021 version: a Monday-start option and a portrait orientation option! 🎉 (Sunday-start and landscape view are still available, if you prefer those things.)
Goal setting sections for planning your year, your months, and your weeks.
Weekly and monthly review prompts.
Daily habit trackers and progress logs.
Daily planner pages for focusing on your tasks and managing your time.
Blank notes section for ideation, doodling, mind mapping, meeting notes, and more.
Works perfectly on any iPad with Apple Pencil support.
You can skip or ignore any sections you don't use, export pages to other apps (like Bear, Day One, Ulysses, etc) via GoodNotes' handwriting OCR feature, and you can add additional document scans, images, or even extra page templates throughout the document without fear or "breaking" the internal document page links.
In short, the Focus Course Planner is designed to help you get clear on what you need to do, ensures you have the time in your schedule to do it, and helps you stay organized.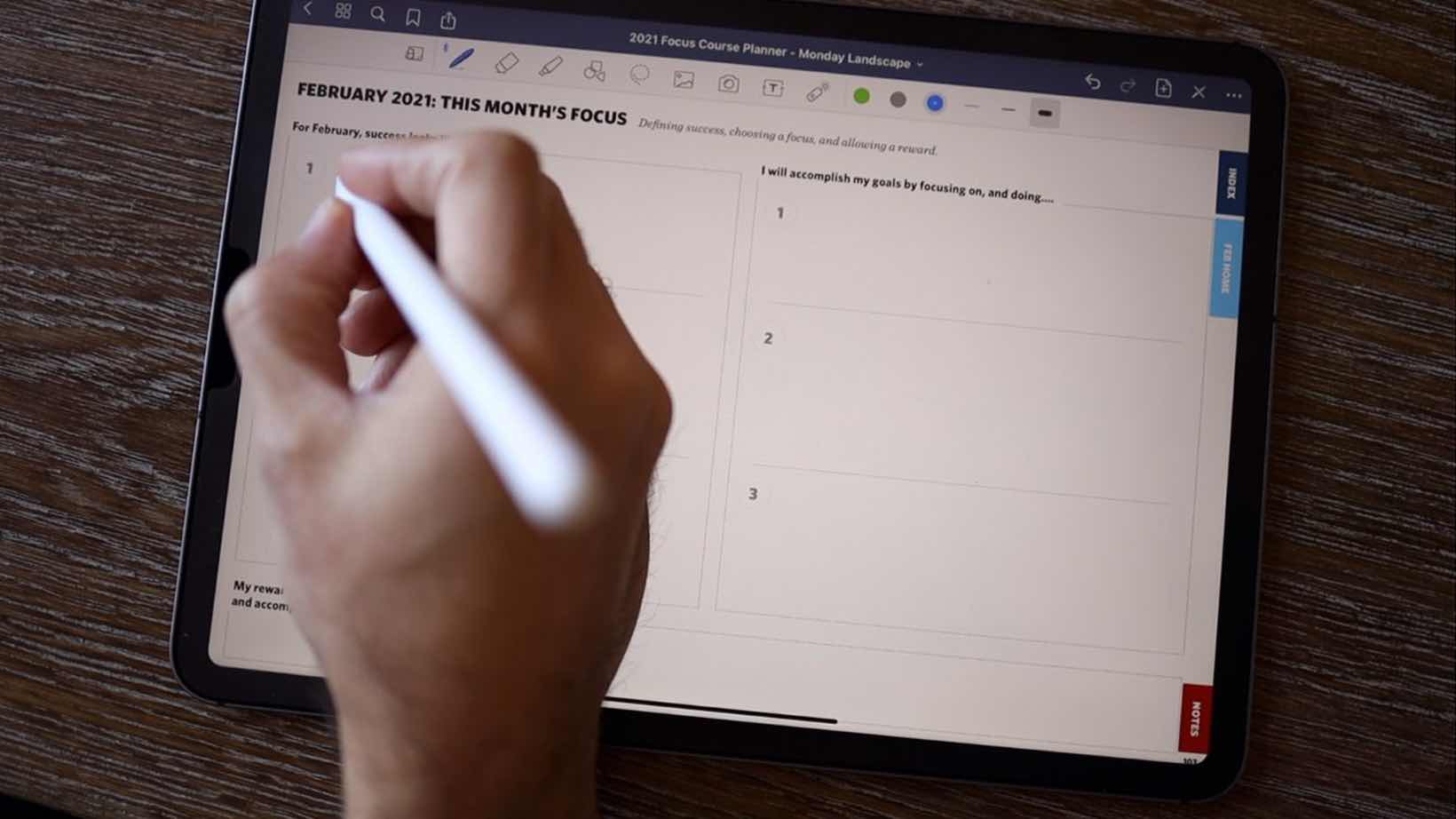 The Planner is available now for only $39. You get 30 days to check out the planner risk-free, which is more than enough time to begin using it. If you're not completely satisfied for any reason within that time, just let us know and you'll be given a full refund right away, no questions asked. That's how sure we are that you're gonna love this thing.