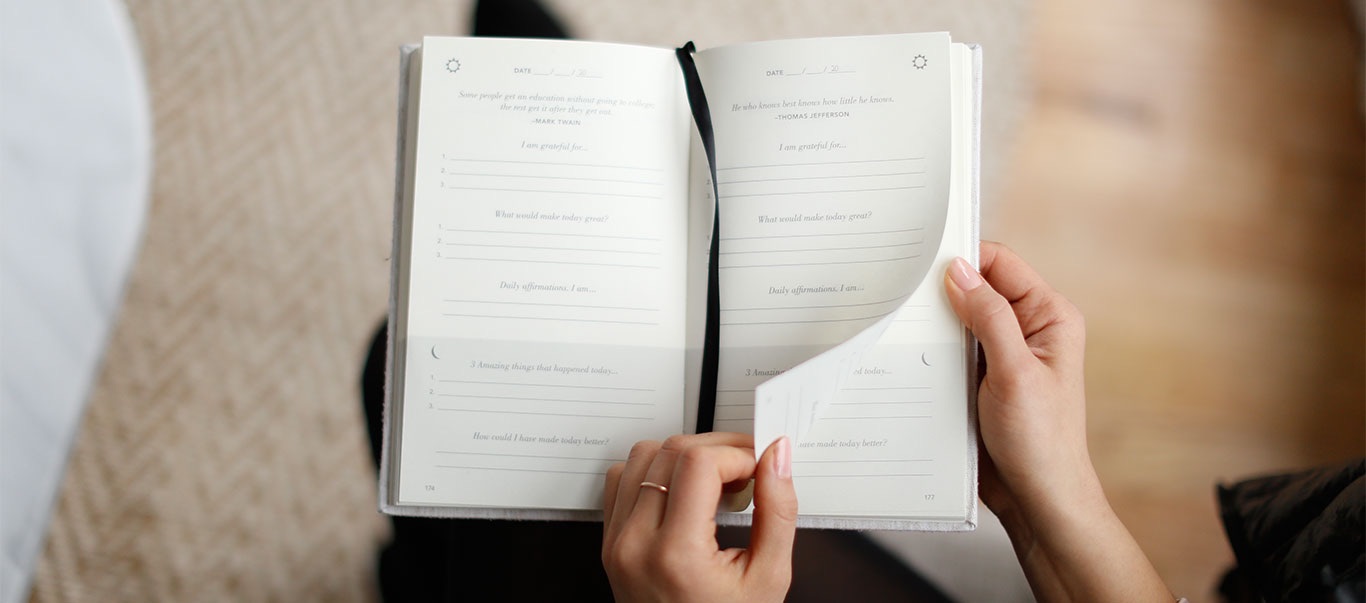 The Five Minute Journal
The Five Minute Journal bills itself as "a journal for people who don't write journals." Its aim is to help you cultivate a daily journaling habit — a topic I am very interested in — by making the process as easy and painless as possible.
The book begins with about 35 pages (all of which can be read here) explaining some principles behind the idea of journaling and a lot of other interesting miscellany, then transitions into an actual journal. Each entry begins with that day's date, an inspiring quote, and then five sections for you to fill in:
I am grateful for…
What would make today great?
Daily affirmations. I am…
3 Amazing things that happened today…
How could I have made today better?
The first 3 are done just after waking each morning, and the latter two are to be done at night before bed. If you stick with filling out a page every day, you will complete the book in half a year, and you'll have built a backlog of personal thoughts you can go back and peruse.
As of this writing, the Five Minute Journal is on sale for $23. We're not sure when, but it will eventually go back up to $29.
It's also available as a $5 iOS app if you prefer the digital route, but in that case I would recommend Day One instead.