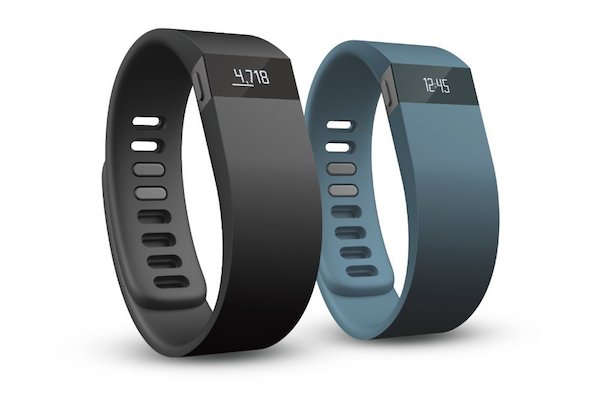 The Fitbit Force
If the FuelBand isn't your thing, the other powerhouse in personal fitness tracking — Fitbit — has also updated their wrist-based offering.
The Fitbit Force is a revised version of the Flex, which took Fitbit's step and sleep tracking to an all-new level.
The Force adds better support for counting stairs, but the headlining feature (for me, at least) is the inclusion of a clock. The FuelBand can tell time, but up until now, FitBit's wrist devices have been unable to. With iOS 7, the Force can even vibrate when you receive a phone call. You can learn more here.