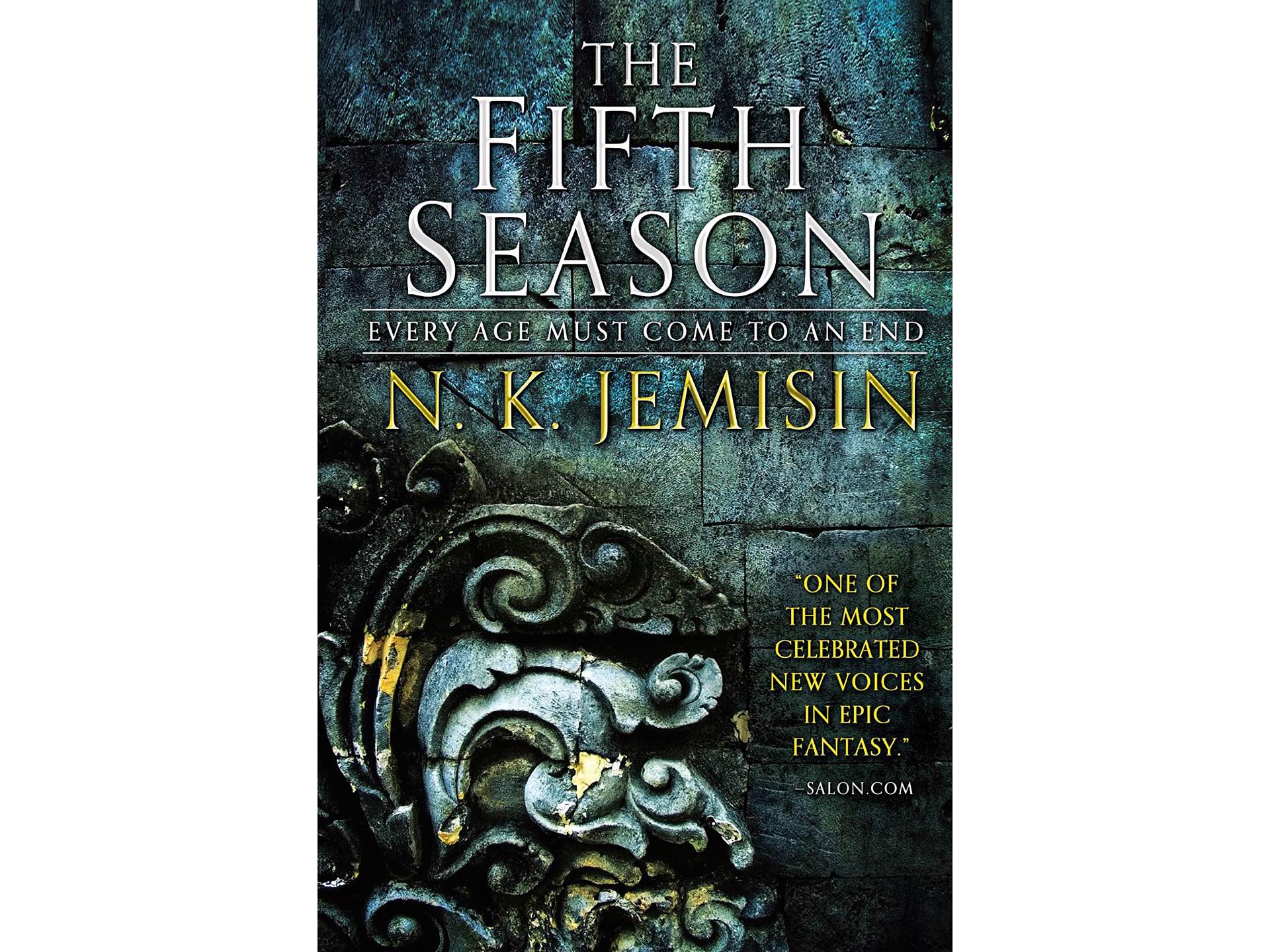 'The Fifth Season' by N.K. Jemisin
The Fifth Season by N.K. Jemisin is the first in a trilogy of books called the Broken Earth series. The story takes place on a dystopian super-continent called the Stillness — an ironic name because it's home to frequent and unstable seismic activity, and thus environmental catastrophes (more like near-extinction events) such as tsunamis, lava flow, and vegetation poisoning. These are the so-called "fifth seasons".
As the book's description shows, it's a pretty bleak story:
This is the way the world ends. Again.

Three terrible things happen in a single day. Essun, a woman living an ordinary life in a small town, comes home to find that her husband has brutally murdered their son and kidnapped their daughter. Meanwhile, mighty Sanze — the world-spanning empire whose innovations have been civilization's bedrock for a thousand years — collapses as most of its citizens are murdered to serve a madman's vengeance. And worst of all, across the heart of the vast continent known as the Stillness, a great red rift has been torn into the heart of the earth, spewing ash enough to darken the sky for years. Or centuries.

Now Essun must pursue the wreckage of her family through a deadly, dying land. Without sunlight, clean water, or arable land, and with limited stockpiles of supplies, there will be war all across the Stillness: a battle royale of nations not for power or territory, but simply for the basic resources necessary to get through the long dark night. Essun does not care if the world falls apart around her. She'll break it herself, if she must, to save her daughter.
Other interesting parts of the story involve "orogenes" — people with incredible geological powers that allow them to start or stop earthquakes — and the frequent appearance of ancient technological ruins of past civilizations, which seemingly can no longer be used and serve no purpose.
Get The Fifth Season in these formats: paperback ($10), Kindle ($10), digital audiobook ($21), or iBooks ($10).
(The second book in the series, The Obelisk Gate, is expected to come out on August 16th, 2016, and can be pre-ordered for $10 on Amazon or the iBookstore.)