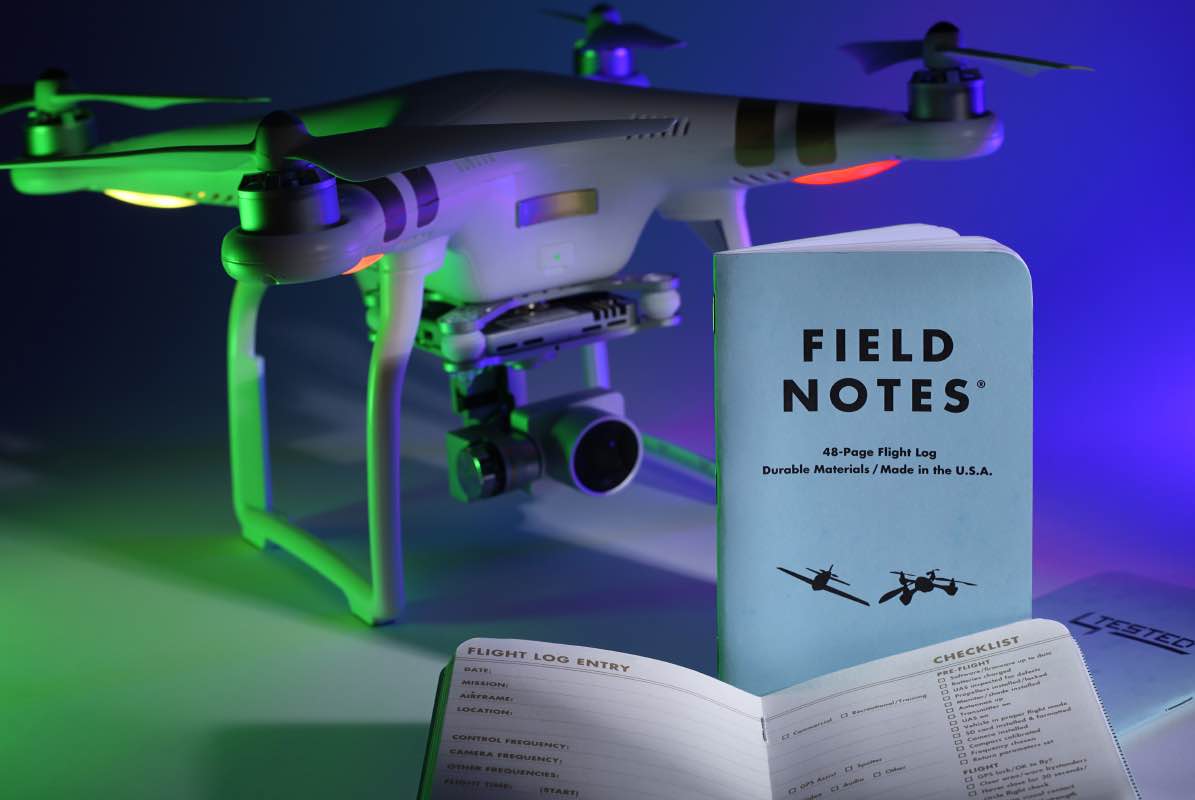 The Field Notes + Tested Flight Log
In collaboration with Tested (the online home of the Mythbusters guys), the folks at Field Notes have produced this neat Flight Log for UAS/UAV/drone users. It's not for general notetaking, it's for recording information about your own drone usage, regardless of model or specialty:
Our Flight Log has space for 23 flights' worth of data, including locations, weather, frequencies, battery usage, and much more, including pre-flight, launch, and post-flight checklists. There's space to record the specs of your UAS and room for notes. Inside the back cover, you'll find common-sense flight guidelines. Whether you're a hobbyist, photographer, videographer, or flying law enforcement or military missions, you can count on these books to keep your flights organized.
I love the short trailer they filmed for it:
Get a 3-pack for $11 at Field Notes.