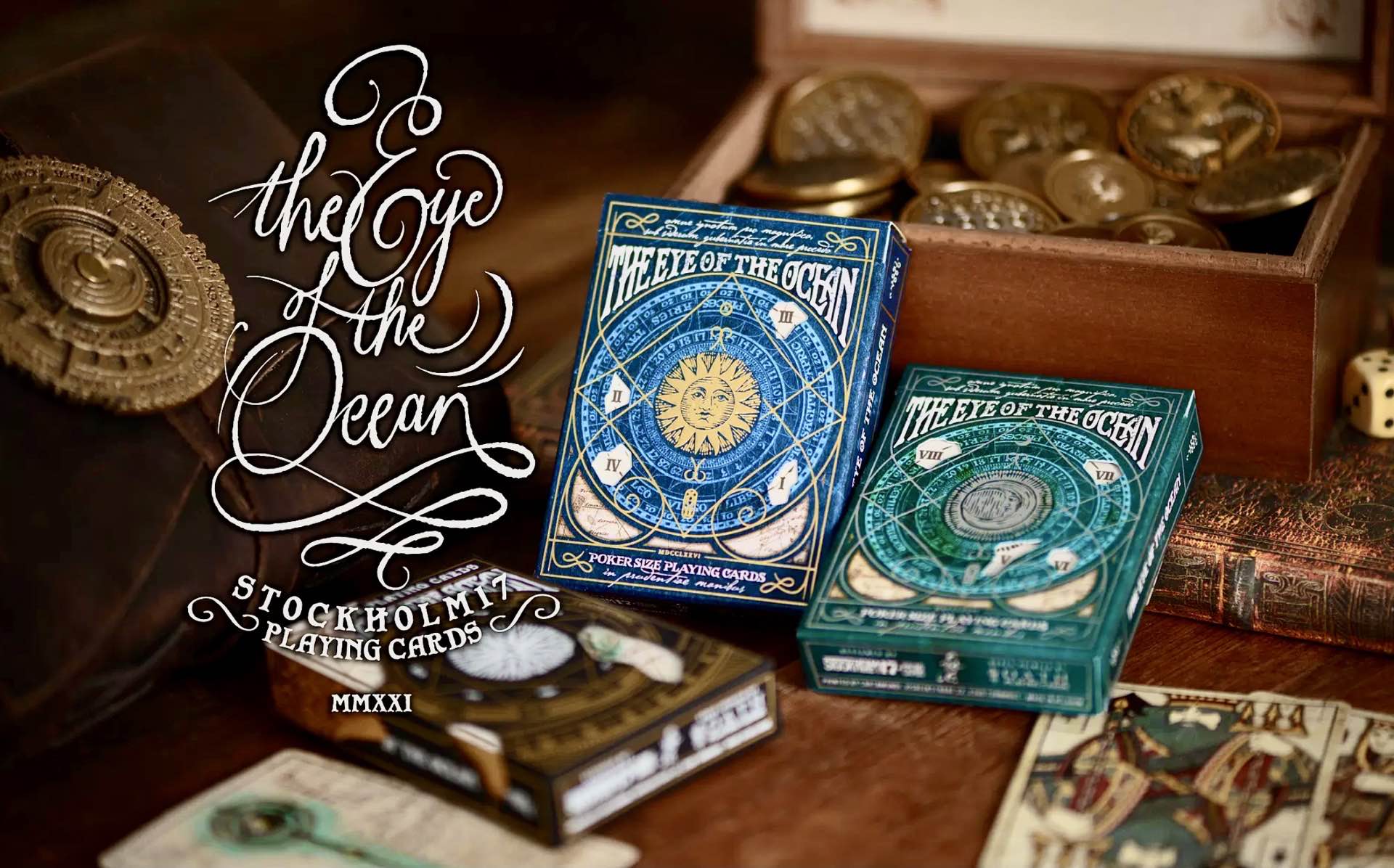 'The Eye of the Ocean' Set by Requiem Team & Stockholm17 [Kickstarter]
Playing card designer Lorenzo Gaggiotti of Stockholm17 is currently running a Kickstarter for "The Eye of the Ocean", which might be the prettiest and coolest set of playing cards I've ever seen.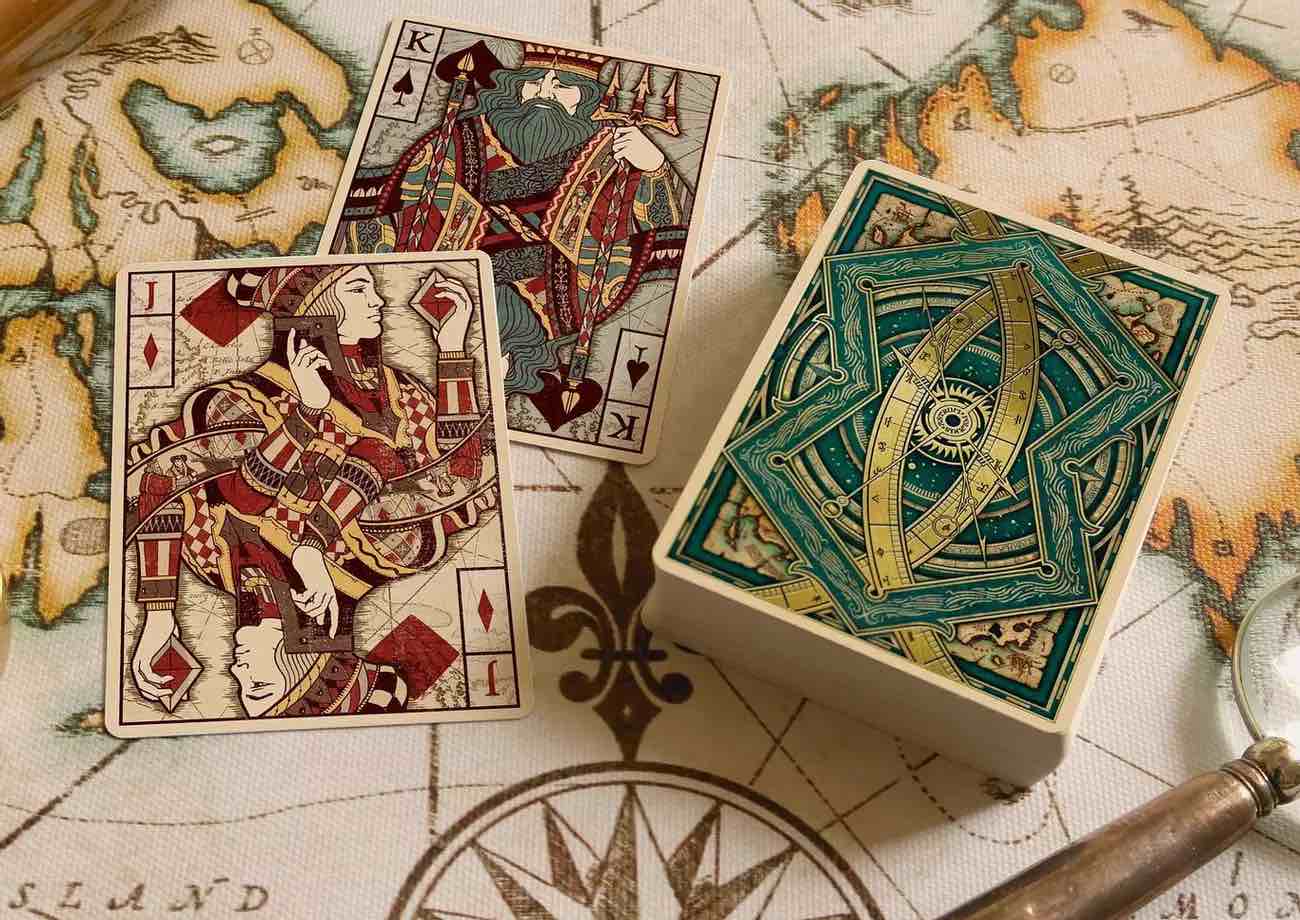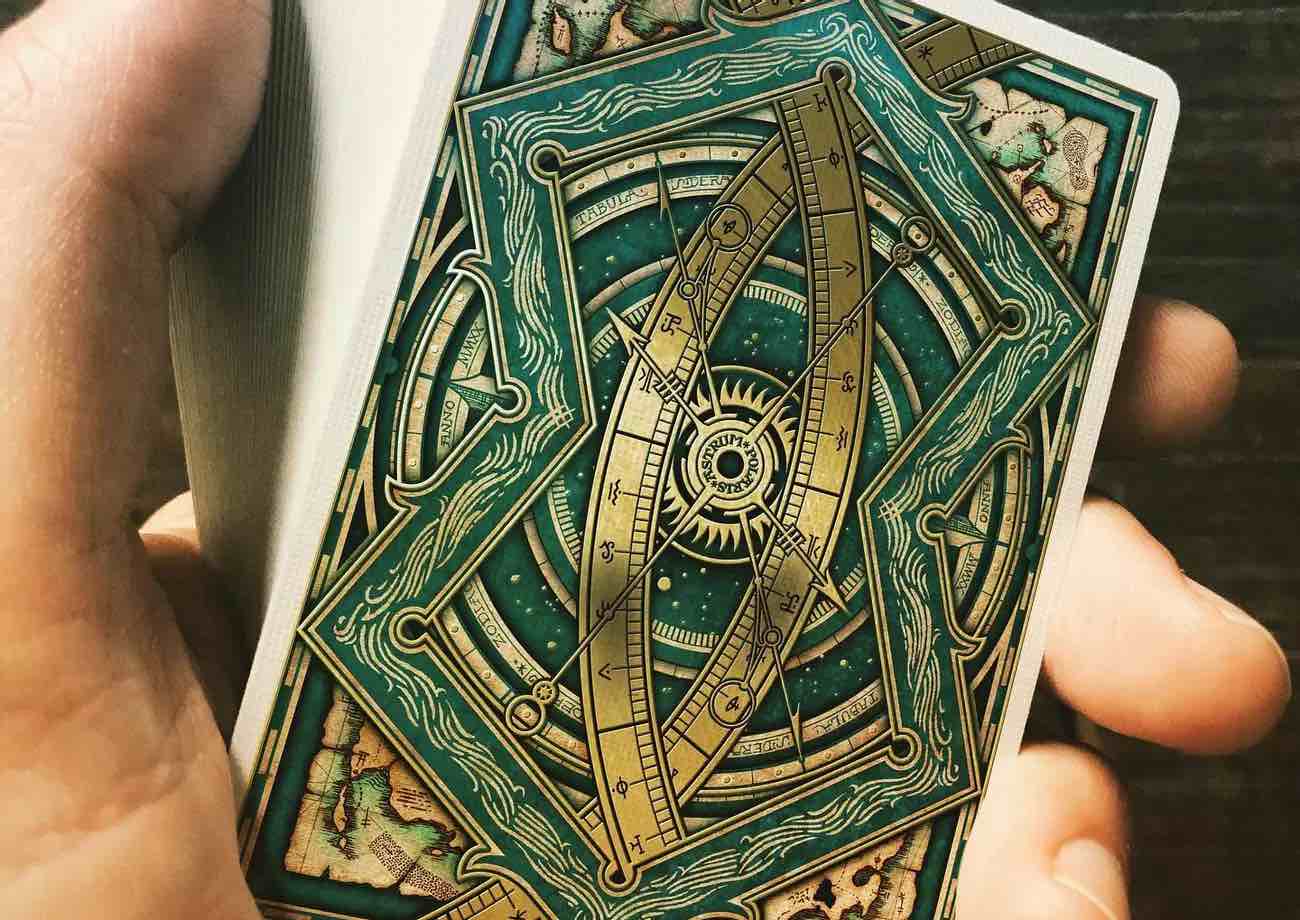 I say "set" instead of "deck" because there are actually three deck variants to choose from, each with a different name, theme, and beautifully custom-designed tuck-box:
 ☉ Solis: ocean blue and gold, with custom tuck-box
☆ Astra Polaris: black and gold, with gilded edges in antique gold and a unique never-seen-before deconstructed tuck-box.
 ☽ Lunæ: teal and silver, with custom tuck-box
What's more, Gaggiotti enlisted the help of writers Sara Lilley and Mara S. Akram to craft an entire archaeo-fantasy novel to go with the set, which takes the form of a 1700s-style leather-wrapped book with all sorts of interesting details inside and out, including a metal astrolabe on the cover and a secret compartment to store one deck in.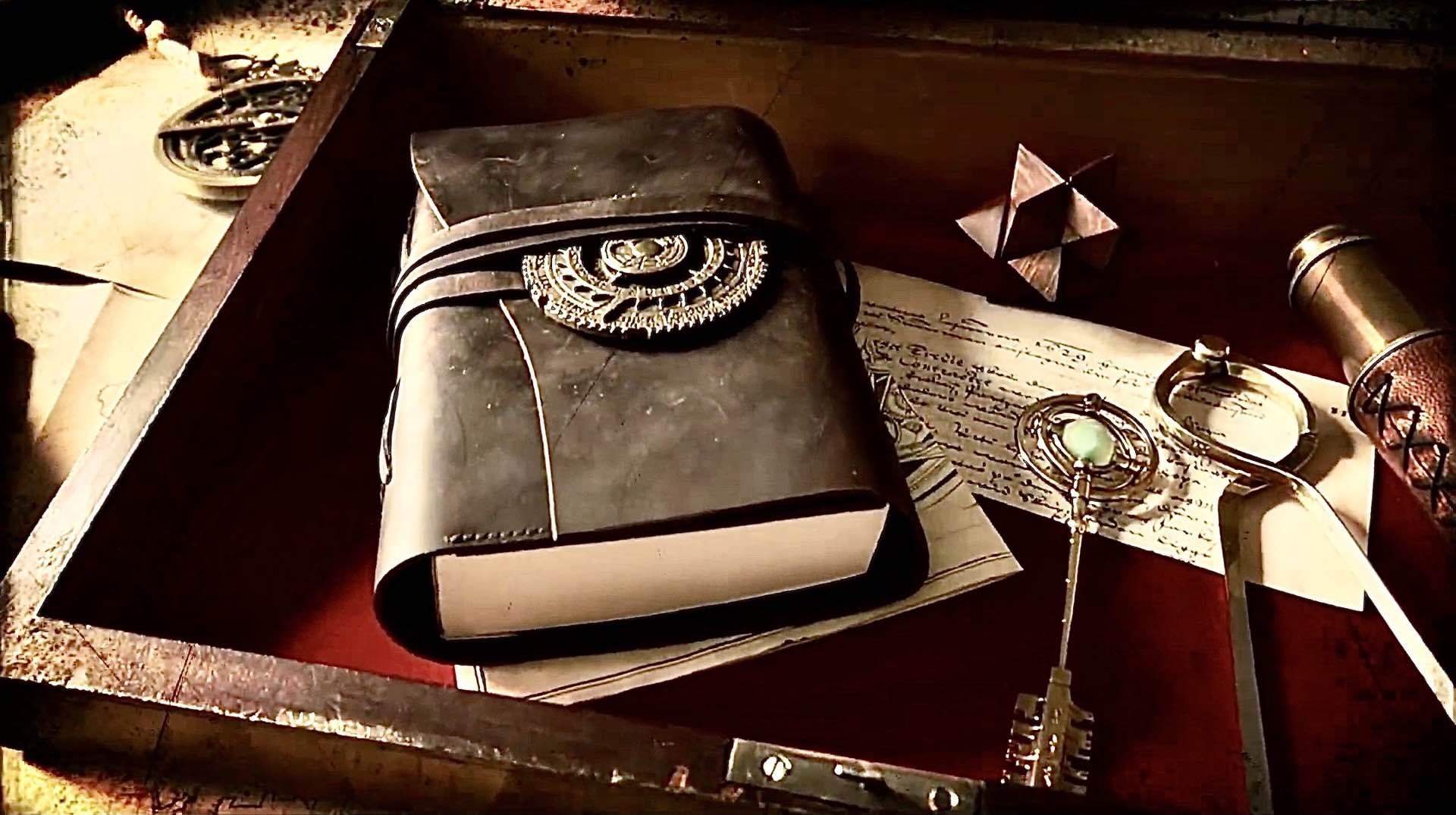 Welcome to 1776 A.D. This is an archaeo-fantasy adventure from the age of sails taking place in Europe and Atlantic Ocean. Join the crew of Cpt. Solveig Hellström to find the mysterious Eye of the Ocean: an ancient sailing island guardian of the seven seas.
And what's more than that, the team has concocted a puzzle that requires the Solis and Lunæ decks plus the book/astrolabe to solve:
When you receive the items you will find instructions. If you solve [the puzzle], you will be eligible for a final raffle and the chance to win extra items from this project, such as The Quartermaster Edition and/or the Codex Key.
How cool is that?!
As I write this on May 12th, 2021, the project has 23 days left and has already raised over $270K in funding. Go back the project yourself at whichever tier you wish, whether it's for a single deck, the whole trio, or one of the bundles that also includes the book and/or more.