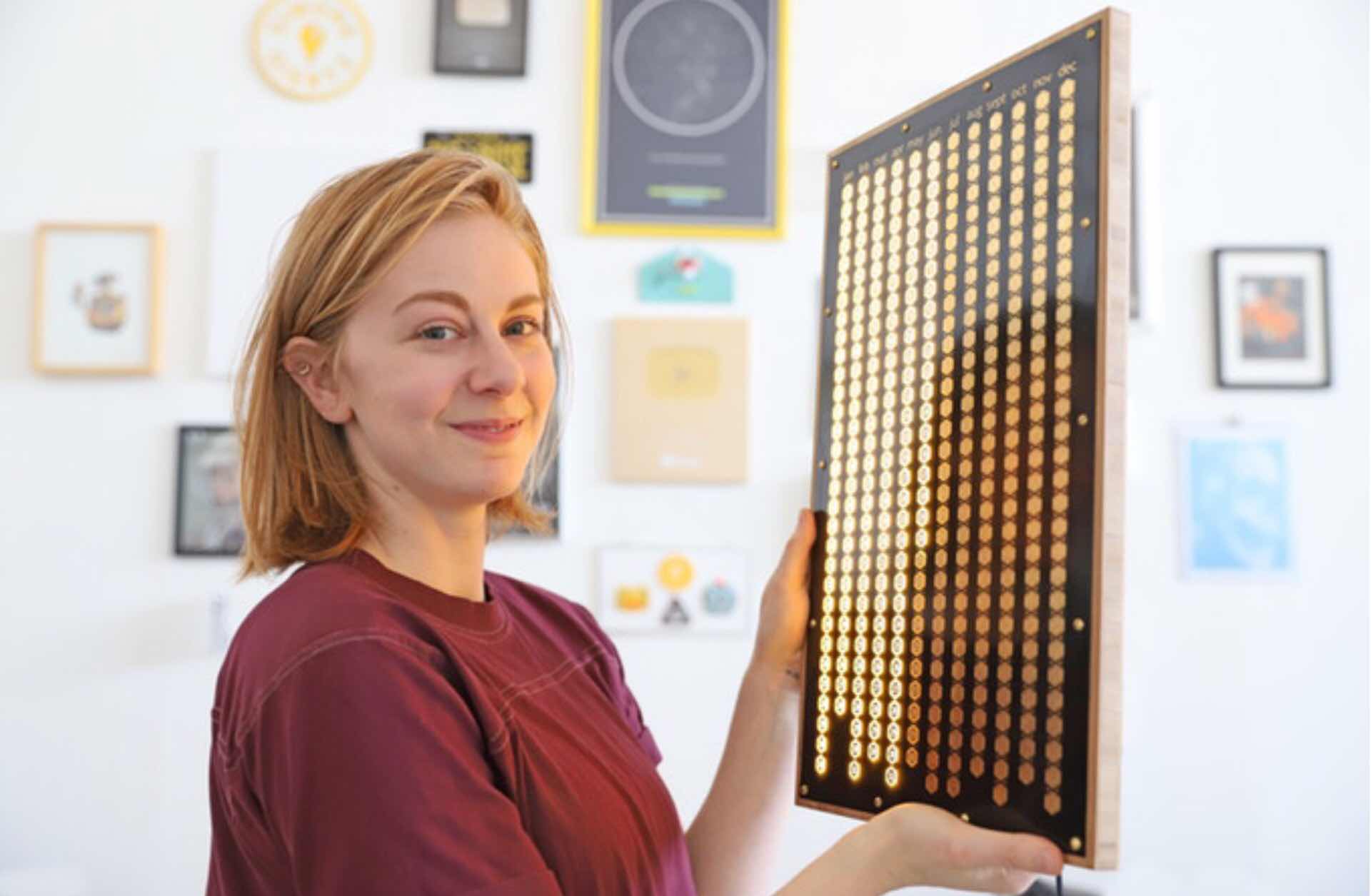 Simone Giertz's Every Day Calendar [Kickstarter]
YouTuber Simone Giertz is the self-dubbed "queen of sh***y robots", and while her over-the-top inventions don't always work exactly as planned, her new Every Day Calendar Kickstarter project looks super promising in a real way.
The video really explains it all and is more entertaining than me simply describing what it does:
You could use the Every Day Calendar like any other calendar, just by lighting up days as they go by. But it really sees its full potential when you pair it with a daily (or otherwise repeatable) habit that you set for yourself in order to reach some tangible goal, whether it's meditating, journaling, learning an instrument, taking your vitamins, watering your plants, tracking your monthly cycle…whatever's important enough in your life to stay on top of.
As of November 1st, 2018 the project is already nearing half a million dollars in backer funding and still has 20 days to go, so I advise backing the project at the $300 level or higher so you can eventually get an Every Day Calendar of your own (likely around the end of 2019, so you'll admittedly be waiting a while on this one).