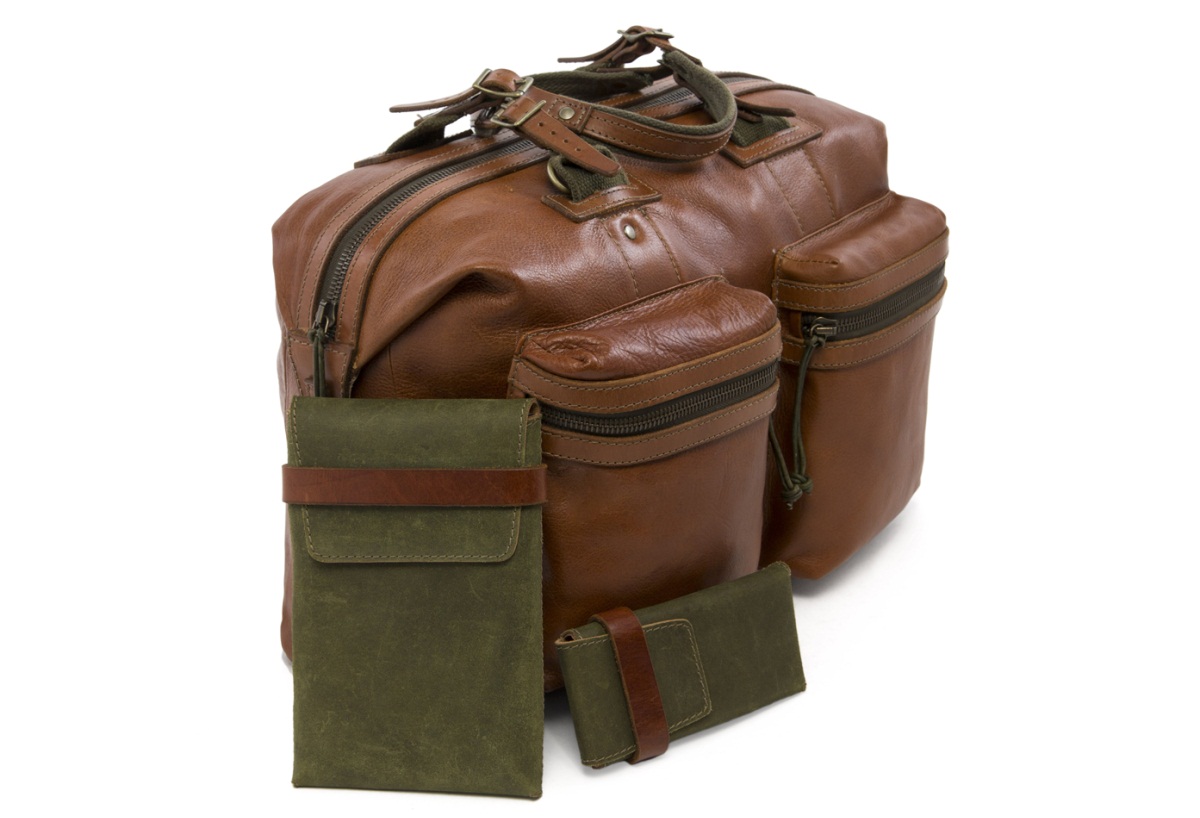 The Encounter Collection
Before I describe the Encounter Collection itself, I should mention that the main reason I wanted to talk about these items on T&T was this incredible video that was filmed to promote the collection. With its gorgeous cinematography and a story centered around a father's heartfelt letter to his son, it's something worth watching whether or not you even want to buy their gear.
I especially think this quote is pertinent here:
>"Don't live to get money. Have a few things, but make 'em good things. Take care of 'em. Learn how they work. There's beauty in the smell of good machines and old leather."
Now, about the items. The Enounter Collection is comprised of high-quality bags and accessories (device cases, primarily), which are all made from vegetable tanned leather.
With the bags, the exterior (outer grain side) is stained and oiled to a cognac brown color, while the interior (flesh side) is stained and waxed an olive drab. The accessories are the opposite, with the olive drab flesh side acting as the exterior with the oiled grain side on the interior.
The accessories range in price from $45 (sunglasses case) to $120 (15″ laptop case), while the bags range from $165 (dopp kit) to $925 (travel duffel). The bags are especially expensive here, but if you watched the video, you've seen that they intend for these bags to last at least a couple generations.