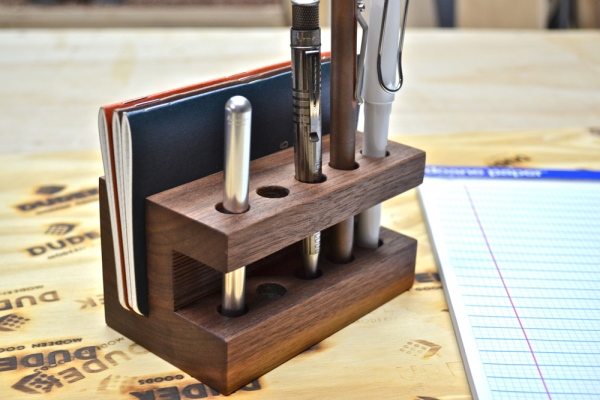 'The Display' — Pen and Notebook Holder
Mike Dudek, the guy who writes about pens over at The Clicky Post, also handcrafts some very nice pen-and-notebook holders. My favorite of the bunch is called 'The Display', because it displays your pens nicely (up to 5) and also holds a few Field Notes notebooks.
It's obviously a great item to have in your workspace, but I think it works just as well sitting on a bedside table. You know, for those occasions when you wake up with an idea and need to jot it down right away. (I'm not the only one, am I?)
The Display is made from a single piece of walnut, and finished with a soft, satin polyurethane. Pick one up for $65 at The Clicky Post Store, and be sure to check out Mike's other pen holders in case The Display isn't quite your style.