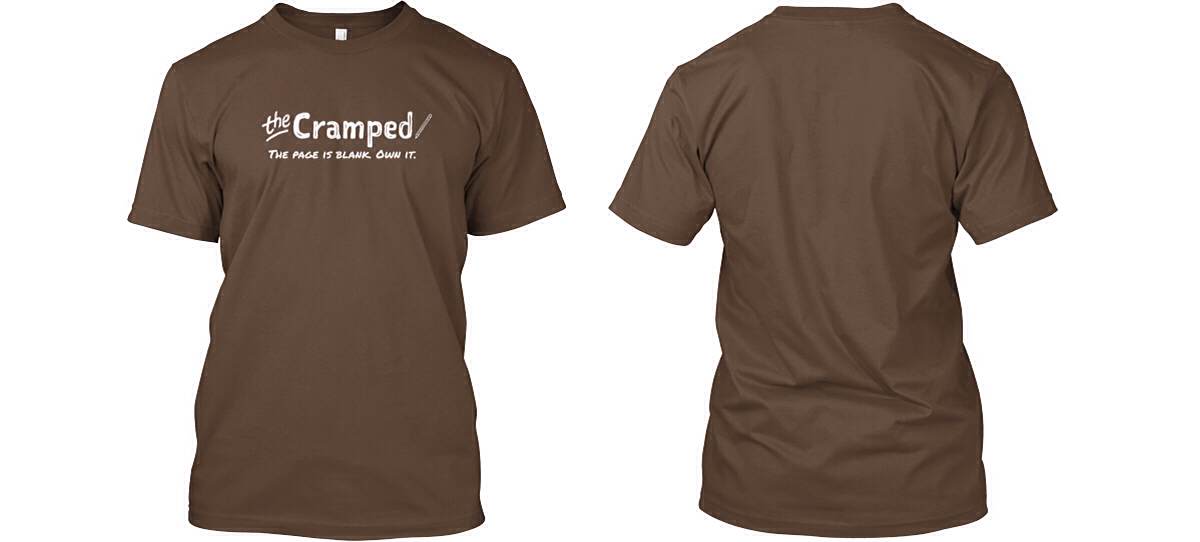 'The Cramped' T-Shirt
Our friends at The Cramped have put a t-shirt up on Teespring, and we think it's worth checking out. The Cramped is a blog that celebrates analog writing tools, so if you're into handwriting with pen & paper or even using a typewriter, you'll definitely dig their work.
The shirt's Teespring campaign ends in a couple days (as of July 14th, 2014) and is either $18 or $20 depending on the style you choose.