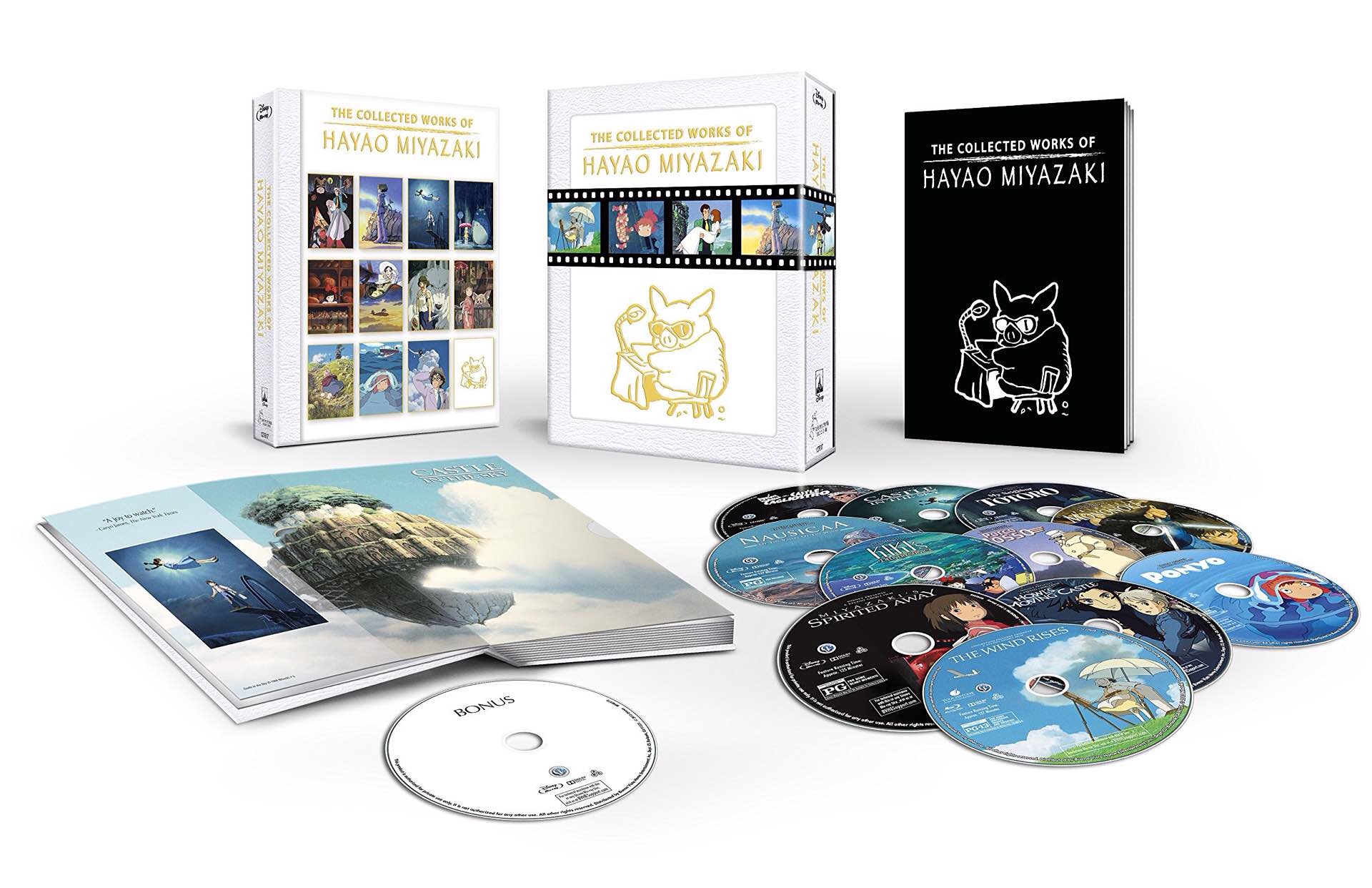 The Collected Works of Hayao Miyazaki on Blu-ray
I am so excited about the words I'm about to type.
The Collected Works of Hayao Miyazaki — expected to release on November 17th, 2015, and exclusively on Amazon — is a comprehensive collection of Miyazaki's eleven feature films on Blu-ray. At $225, the set includes (with my personal favorites in bold):
Lupin the Third: The Castle of Cagliostro
Nausicaä of the Valley of the Wind
Castle in the Sky
My Neighbor Totoro
Kiki's Delivery Service
Porco Rosso
Princess Mononoke
Spirited Away
Howl's Moving Castle
Ponyo
The Wind Rises (this is the only one I haven't seen yet)
There are also a handful of cool bonuses:
Yuki no Taiyo (Yuki's Sun) — A 1972 TV pilot based on a manga by Tetsuya Chiba that was directed, storyboarded and animated by Miyazaki.
Episodes 26, 27, and 41 of the 1972 anime series Akado Suzunosuk (Little Samurai), featuring storyboards by Miyazaki.
The uncut version of Miyazaki's Retirement Press Conference.
A book titled The Great Dichotomy: Looking at the Works of Hayao Miyazaki by Tomohiro Machiyama.
I've long been hoping a Blu-ray set like this would hit U.S. shores. If you feel the same, pre-order it for $225 on Amazon.