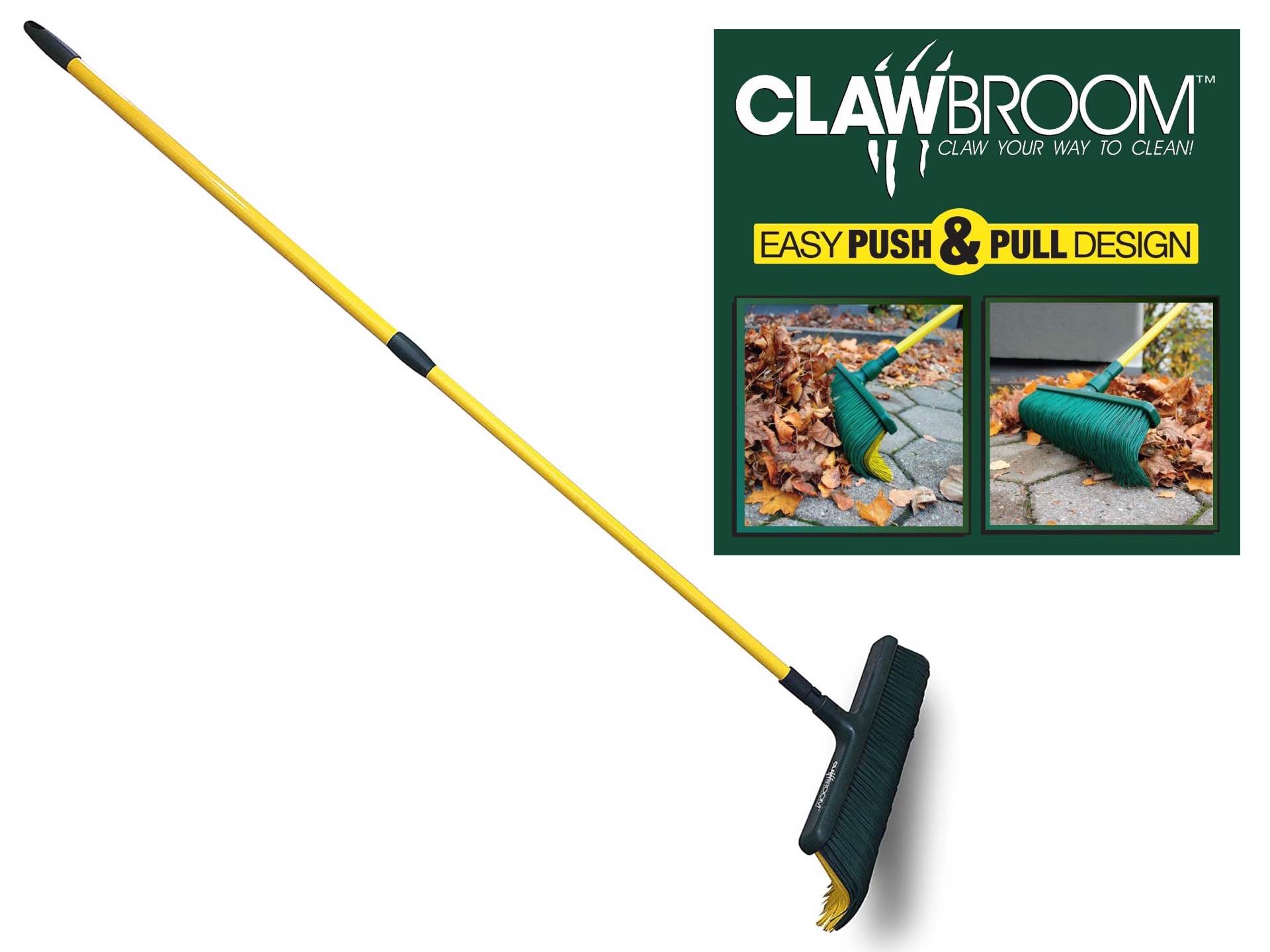 The Claw Broom
If you find yourself switching often between a rake and a broom while doing yardwork, you should know that you don't have to go through all that hassle anymore with the Claw Broom at your disposal.
The stiff curved bristles of this rake/broom allow you to push or pull detritus around as needed, both duties it performs with aplomb. Doesn't matter if it's wet or dry, or if we're talkin' leaves or dirt or sticks or light snow — the Claw Broom handles it all. (Some people use it to efficiently get snow off their cars, but beware of potential scratches in the paint.)
What's cool is that it works very well indoors as well, especially for getting pet hair out of carpets and getting at the stuff between floor tiles. The handle also telescopes from 38″ to 62″, so everyone in the house can use it comfortably before easily stowing it away.
Now, you know I can't resist a cheesy TV commercial, and Claw Broom's doesn't disappoint:
Get the Claw Broom for $25 on Amazon.