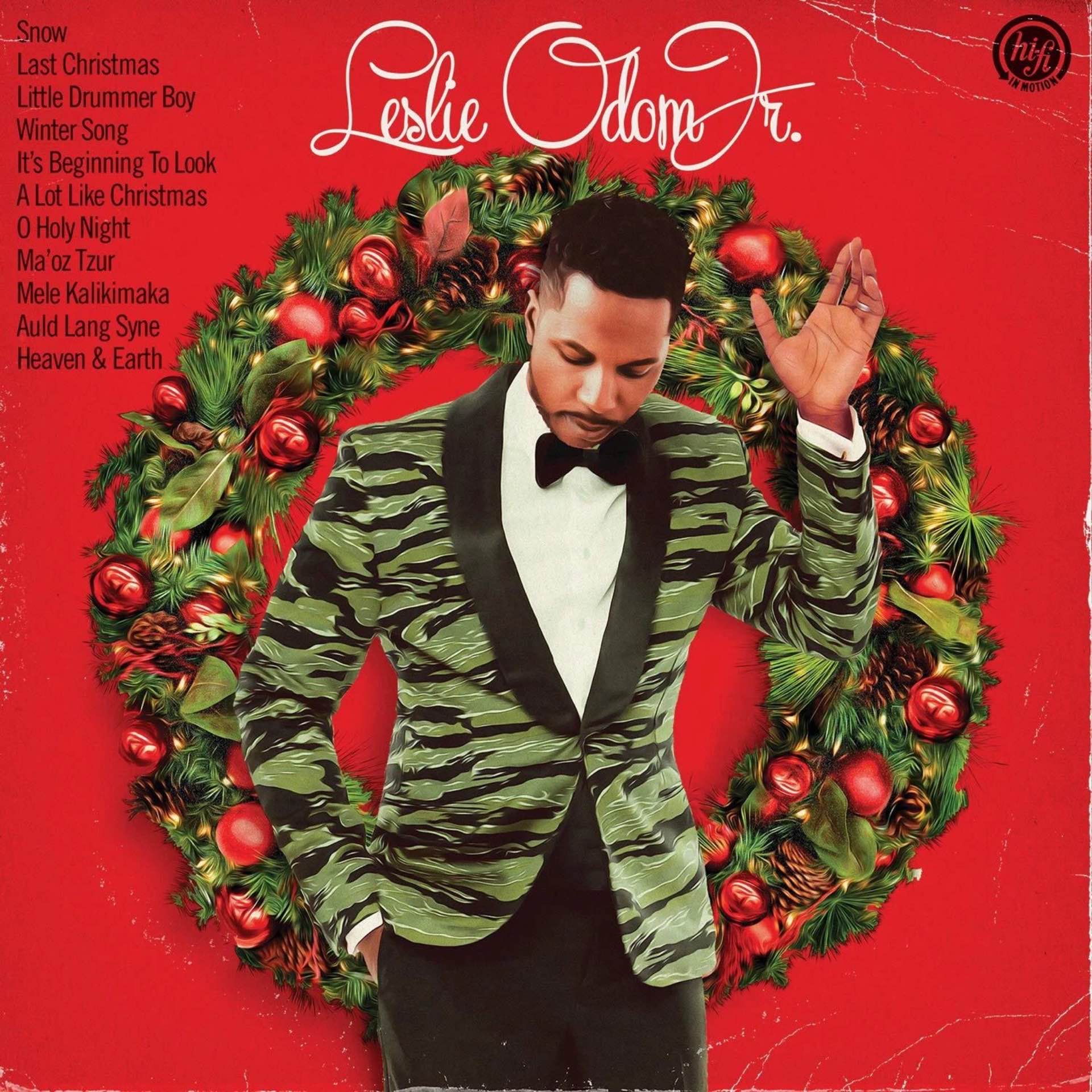 "The Christmas Album" by Leslie Odom, Jr. is Now Available
As promised last month, Leslie Odom, Jr. has released The Christmas Album, the follow-up to his ever-excellent Simply Christmas release from 2016/2017 (depending on if we're talking about the original or deluxe edition).
When I got the Apple Music notification last night, I immediately dropped what I was doing and put this album on, and folks, this is Christmas perfection right here.
There are songs that very much feel "of the times" ("Snow", "Winter Song") and others that are more old-school/traditional ("O Holy Night", "Mele Kalikimaka"), and still others that go to more interesting and soaring places — the South African youth choir in "Little Drummer Boy" comes to mind:
However, to my ears, the most beautiful track of all is the closer, "Heaven & Earth":
*whew* Man, so nice.
Anyway, here's the full track list again:
| # | Track name |
| --- | --- |
| 1. | "Snow" |
| 2. | "Last Christmas" |
| 3. | "Little Drummer Boy" (feat. Mzansi Youth Choir) |
| 4. | "Winter Song" (feat. Cynthia Erivo) |
| 5. | "It's Beginning to Look a Lot Like Christmas" |
| 6. | "O Holy Night" |
| 7. | "Ma'oz Tzur" (feat. Nicolette Robinson) |
| 8. | "Mele Kalikimaka" (feat. The Walls Group & Michea Walls) |
| 9. | "Auld Lang Syne" |
| 10. | "Heaven & Earth" |
Buy or stream the album in these places: