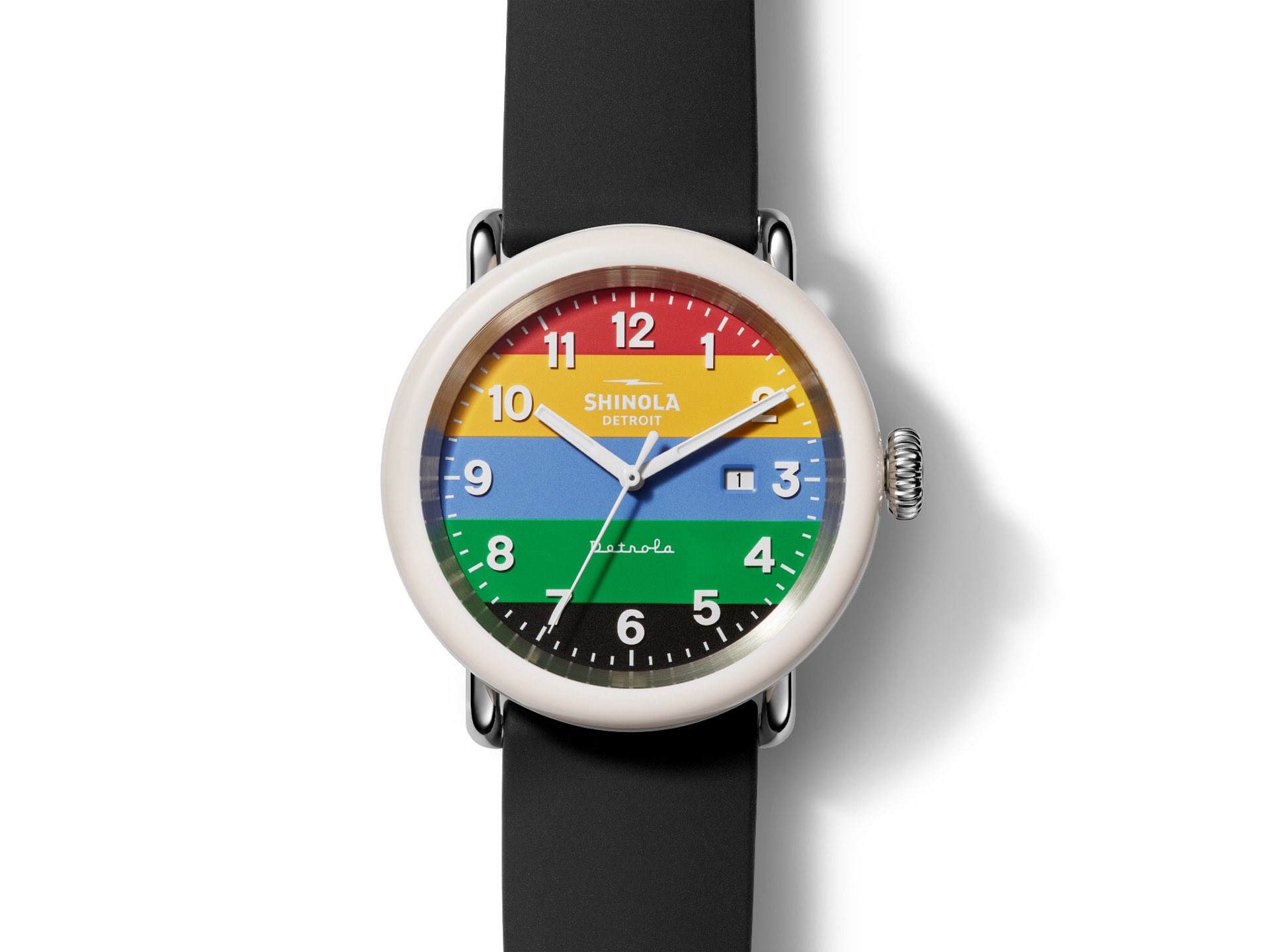 "The Champ" Detrola Watch by Shinola
As part of their colorful and laid-back "Detrola" line of watches, Shinola designed their "Champ" timepiece to coincide with the opening of the 2020 Summer Olympics, aiming to celebrate the champions of that event — but that was before the world was hit with a pandemic crisis and the Games were pushed back a year.
Not to be deterred however, Shinola are strategically re-opening their factory (with their workers' safety in mind, of course) to finish building 500 units of this watch, except now they have different champions in mind: the ICU nurses, the first responders, the mask-makers, the vaccine researchers, the essential workers, and so many others who've been hard at work on the front lines, fighting the good fight against COVID-19 and giving their all to keep us hale and hearty.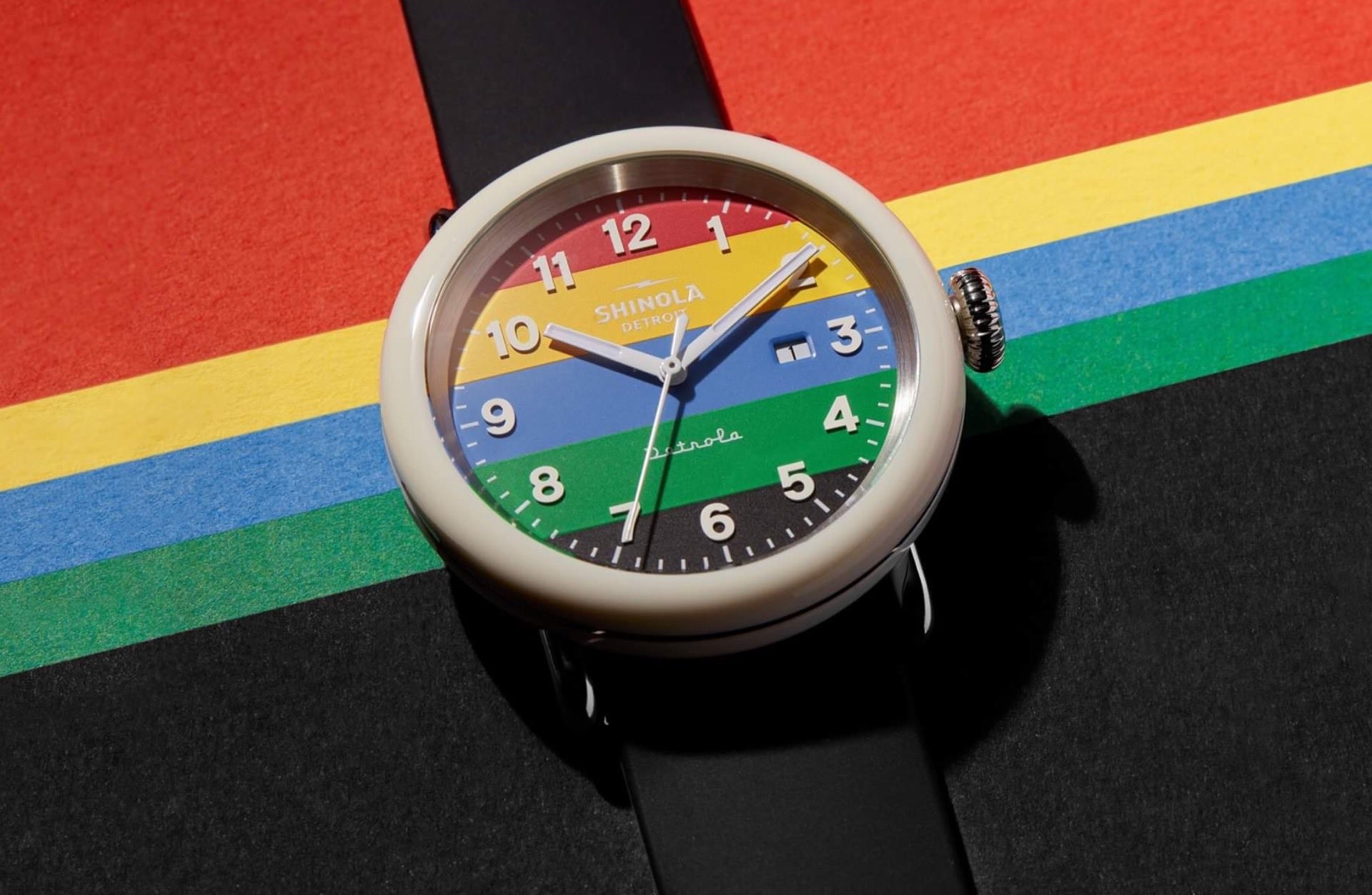 The Champ sports a 43mm cream-colored case made from TR90 resin — a tough, lightweight material typically used for eyeglasses frames that's prized for its resistance to chemicals and stress cracking — which is anchored by a strong stainless steel core.
The striped, multicolored matte dial — protected by a double-domed K1 crystal — gives the watch an immediately iconic look, while the hand-assembled and carefully calibrated Argonite 705 quartz movement ensures high-accuracy performance. To complete the casual yet sporty look, the Champ comes with a soft and flexible black silicone strap with quick-release pins that let you swap straps without a tool.
The coolest thing about the Champ Detrola though is that every single cent of revenue will be going to the Detroit healthcare worker fund run by the Community Foundation for Southeast Michigan (CFSEM).
Pre-order the Champ for $395 at Shinola and look for shipments to start going out in late July 2020.