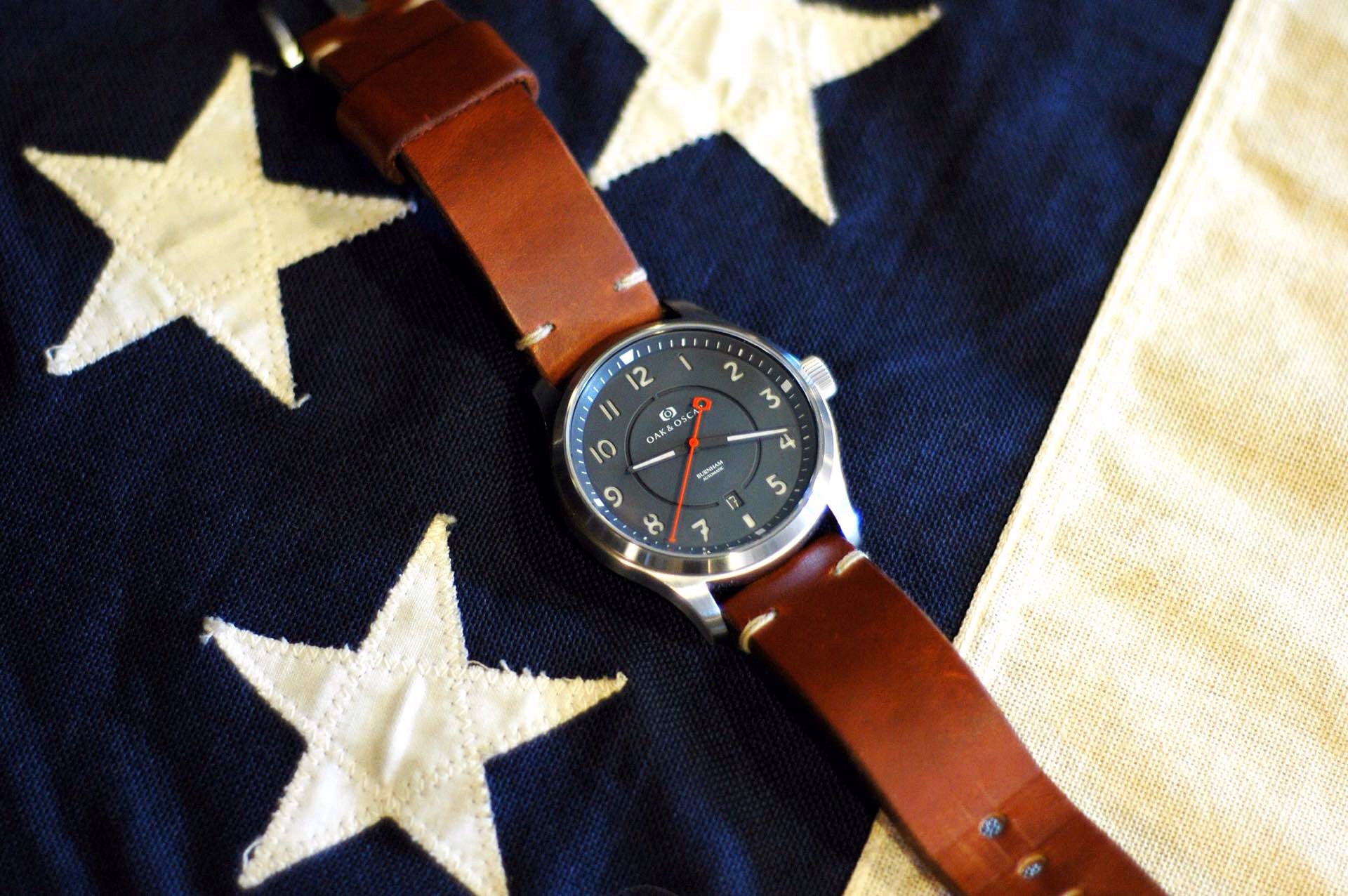 The 'Burnham' Watch by Oak & Oscar
Horology nerds, pay attention: A new Chicago-based watch brand called Oak & Oscar just hit the scene, and they've hit the ground running with their first (and limited-edition) timepiece, the Burnham.
Named after Daniel Burnham — Chicago's notable early-20th-century architect and urban planner whose famous designs include the Flatiron Building in NYC and Washington D.C.'s Union Station — the Burnham watch is all about obsessive attention to detail. Allow me to quote the company's founder Chase Fancher about this obsession:
The numeral 8 alone required almost 80 hours of design time to ensure that it didn't resemble a military stencil, and the placement of the counter balance on the seconds hand perfectly eclipses the logo on the dial – dubbed by a well-known watch collector and tech-guru as the "Stonehenge Effect." The list goes on; color-matched date wheel, hash mark on the numeral 7, inner dial ring, lume color, custom case shape, twin strap holes, detailed rotor design and a couple other hidden details.
Such scrutiny appears to have paid off, because the watch is just gorgeous. In addition to all the details listed above, the company uses carefully-selected Horween leather custom-dyed with orange highlights to compliment the seconds hand. Inside the watch is a Soprod A10 automatic movement, with some perlage applied to the bridges and star-shaped cutouts on the rotor for added flair.
At the risk of sounding like an infomercial, that's not all! Buyers will also receive a matching Horween leather watch wallet, with enough space for four watches, an extra strap, and a strap-changing tool. It even comes with a nylon navy blue spare strap sporting orange stitching and a signed buckle.
Oak & Oscar are only making 300 Burnham watches for release in early fall, and as of this writing (May 11th, 2015) the pre-sale price is $1,450 USD (down from $1,650).